Cape Cod evokes images of sandy beaches, fishing villages, and fresh seafood. Lounging at the beach and indulging in tasty cuisine is an important part of the Cape Cod experience, but many travelers often overlook the wild and outdoorsy side of things on the Cape. Enter the Cape Cod National Seashore.

If you're looking to add an extra level of depth to your Cape Cod experience, carve out plenty of time to see the Cape Cod National Seashore. This stretch of coastline—made up of windswept beaches, sand dunes, and marshland— extends 40 miles from the "elbow" to the "hook" of the Cape. In all, there are over 40,000 acres of woods and waterfront views where nature lovers can go hiking, surfing, wildlife spotting, bike riding, canoeing, and so much more.

This spring or summer, get off the beaten path and explore these 7 cool things to see and do at the Cape Cod National Seashore!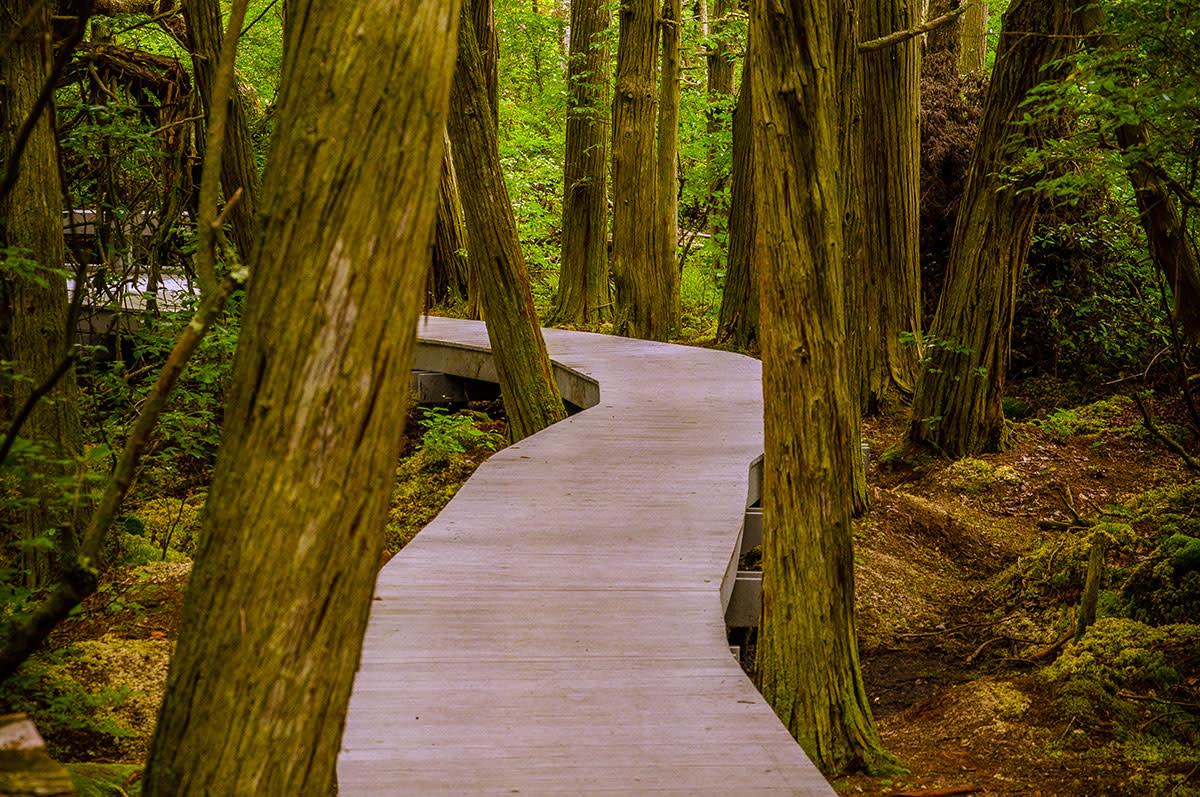 1. Hike the Atlantic White Cedar Swamp Trail
Located in Wellfleet, the Atlantic White Cedar Swamp Trails is one of my all-time favorite hikes in New England. At just 1.2 miles, this hike is short and sweet, taking you past white cedar trees that look incredibly mysterious and unlike anything I've seen in the northeast. As you walk along this boardwalk, soak in the scenic woods and swampland that surround you. This hike is especially picturesque during Cape Cod's fall foliage season, which typically extends from mid-September through late October. After all, a New England road trip wouldn't be complete without seeing the Cape amid a backdrop of red, orange, and yellow leaves. Is this one of the top things to do in the Cape Cod National Seashore? It sure is!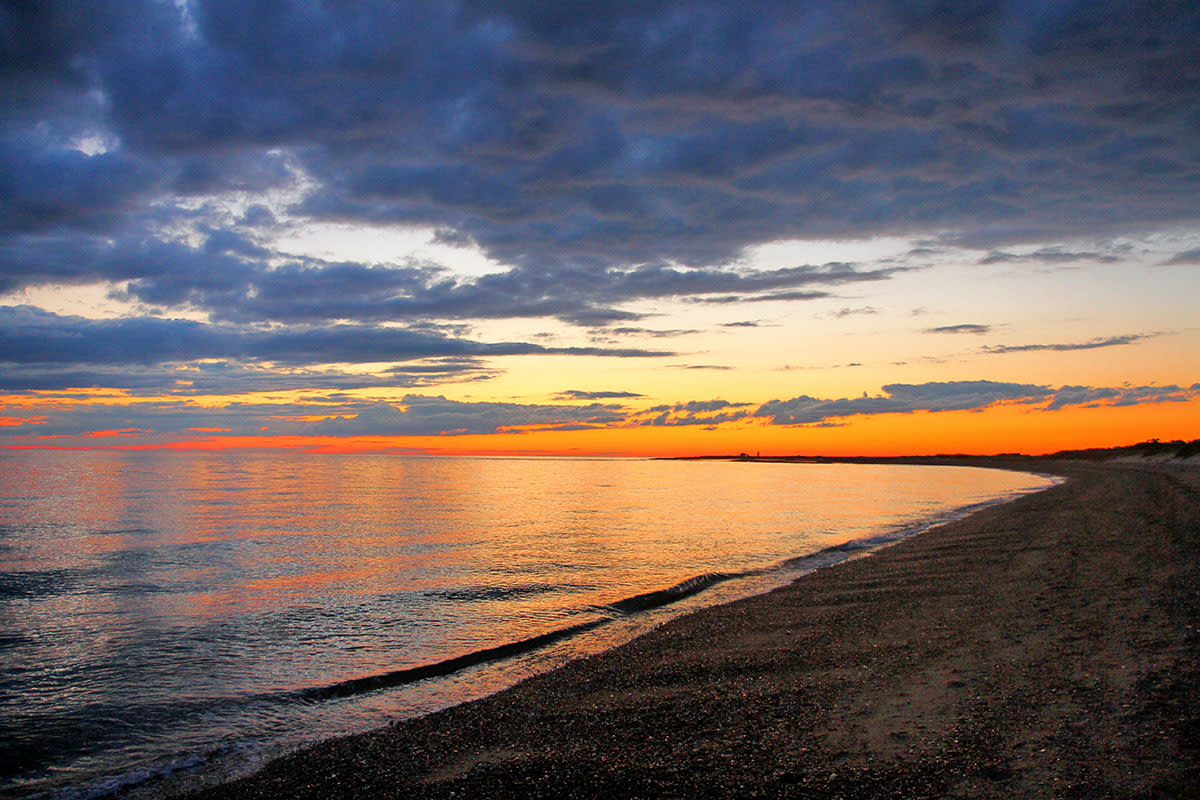 2. Catch an epic sunset from a secluded beach
The secret is out on many of the top beaches in Cape Cod. However, the Cape Cod National Seashore has so many to choose from, and unlike the ones near the touristy towns, you'll enjoy much more solitude. To see a dramatic Cape Cod sunset, check out the beaches on the left-hand side of the National Seashore. Facing west, you can enjoy unobstructed views from Bound Brook Island Beach in Wellfleet. There are also many other sunset spots in towns like Eastham, Wellfleet, and Truro where you can pull over and look out over the coast. As you drive further north to Provincetown, you'll likely be sharing the views with much more people, but the sunsets are no less breathtaking. No matter where you choose to park your car and enjoy a Cape Cod sunset, you'll quickly see why it's one of the best things to do at the Cape Cod National Seashore.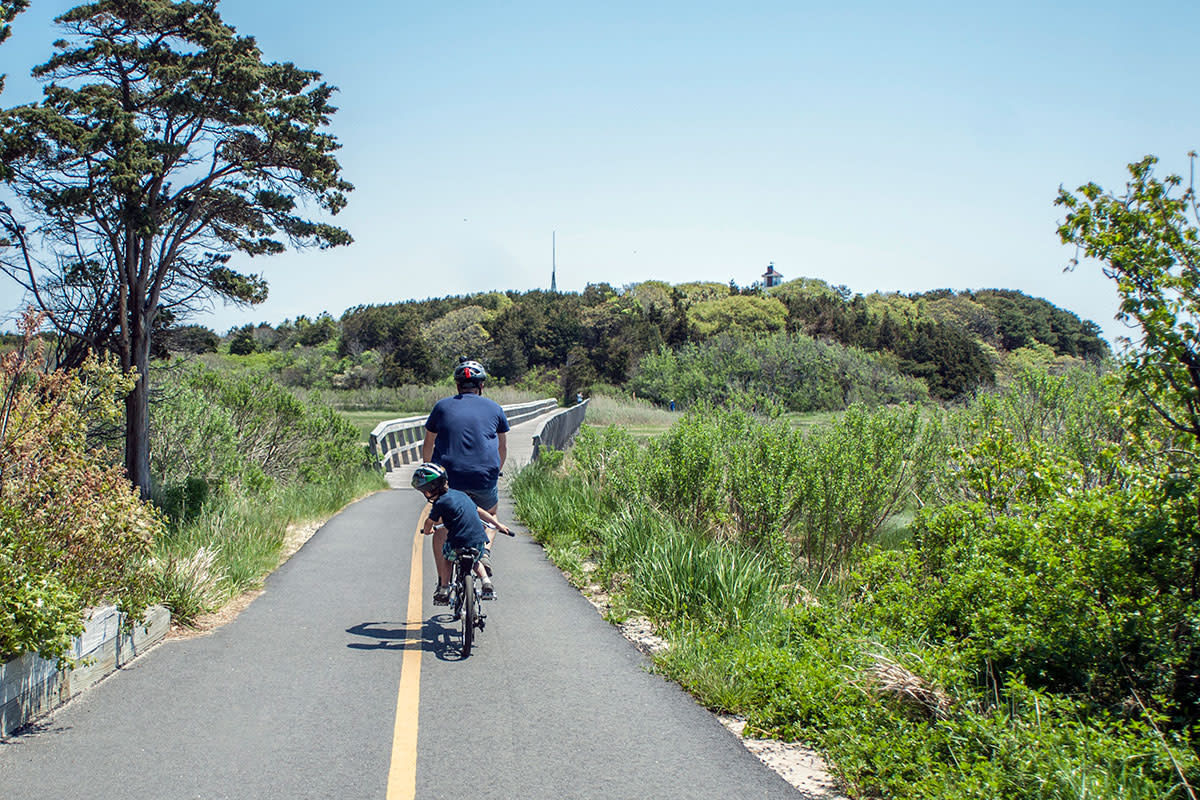 3. Ride bikes along the Cape Cod Rail Trail
Starting in Dennis, rent a bike and enjoy the 25 miles of flat, paved bike paths that continue up through Wellfleet. For the best views, consider beginning your bike ride in Eastham or Wellfleet—the heart of the Cape Cod National Seashore—and take in the stunning scenery and landscapes. Formerly a railroad, the Cape Cod Rail Trail is the perfect place to spend a spring, fall, or summer day on the Cape. If biking isn't your thing, go for a walk, run, or even go skating along this smoothly paved trail. Listen to the birds chirping and be mindful of the spectacular nature at every turn. For outdoorsy types, it truly doesn't get any better than this!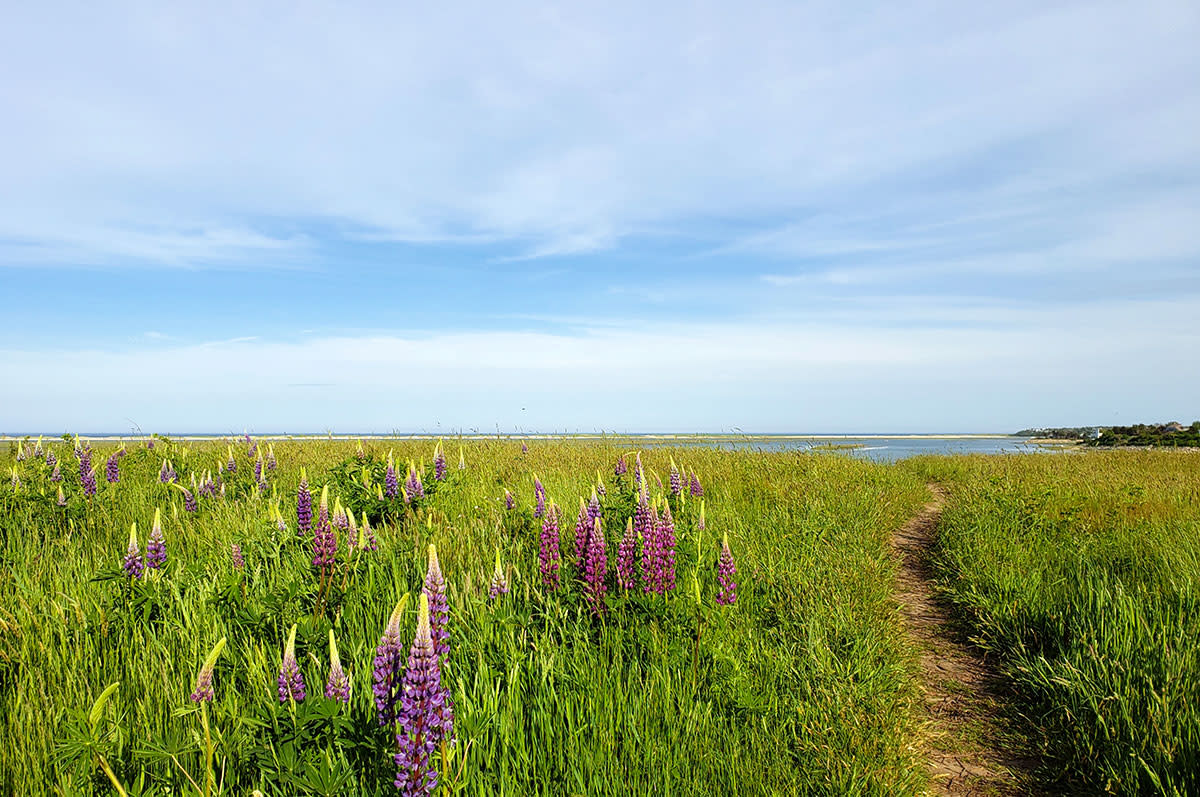 4. Take pictures of lupines in the Cape Cod National Seashore
Visit Cape Cod in early June and you'll be treated to a spectacular performance of bright purple flowers swaying in the wind. Fort Hill in Eastham is my favorite spot to see the Lupines in full bloom, but there are plenty of other spots to see these wildflowers if you look for them. Get to Fort Hill by sunrise, and prepare to be amazed as these wildflowers are illuminated by the pink, purple, and orange sky. It's truly a sight to behold, so I recommend waking up early to capture the perfect Lupine photo! Whether you plan to visit Cape Cod for the lupines, the fall colors, or anything in between, be sure to research the best times to visit beforehand. You definitely won't want to miss these amazing sights on the Cape Cod National Seashore!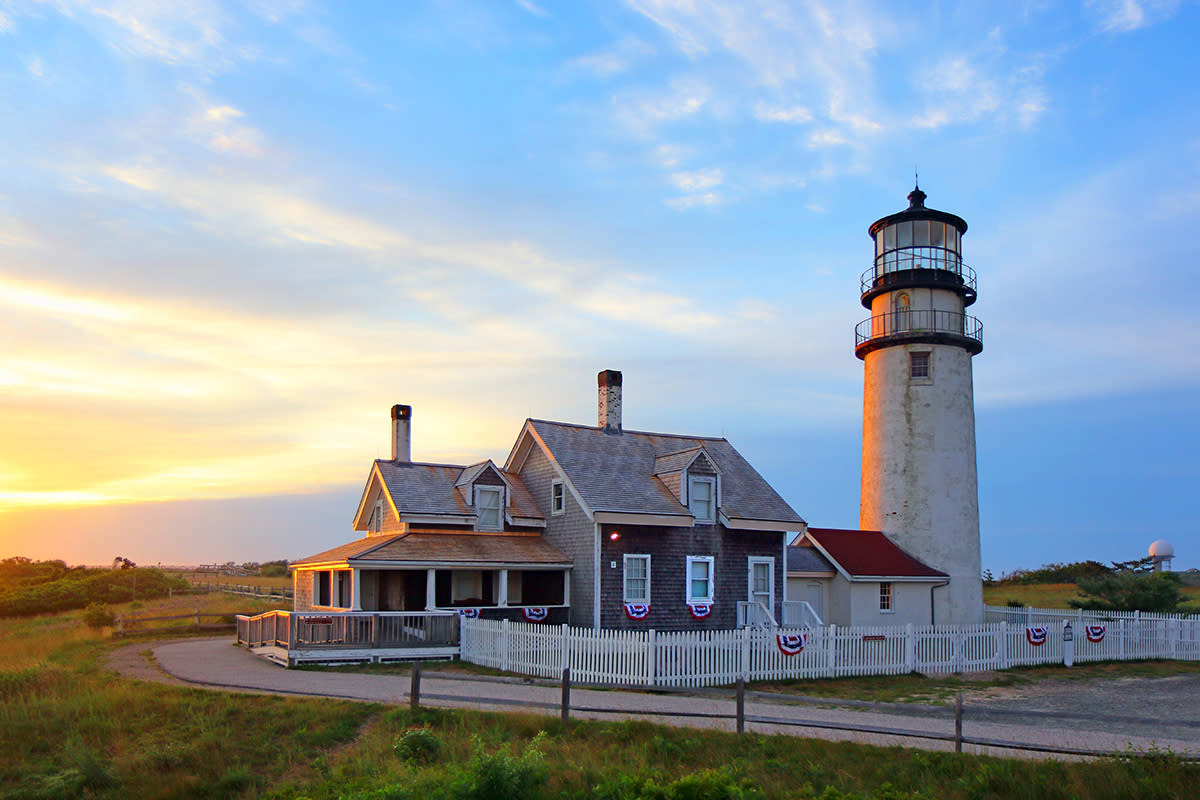 5. Check out a classic Cape Cod lighthouse (or two!)
At the Cape Cod National Seashore, you won't have to go far to find an iconic Massachusetts lighthouse. Some of the most unique and historic ones are Nauset Light, Highland Light, and Three Sisters Lighthouses. Each is open to the public but may have restrictions due to COVID-19. Be sure to check their respective websites below for the most updated information on operating hours and relevant restrictions:

•    Highland Lighthouse (Truro)
•    Nauset Light (Eastham)
•    Three Sisters Lighthouses (Eastham)

Just north in Provincetown, you also won't want to miss Race Point, Wood End, and Long Point lighthouses. These aren't open to visitors but can be enjoyed from afar. With so much charm and personality, each of these Cape Cod lighthouses is a must-see when you're visiting the Cape Cod National Seashore.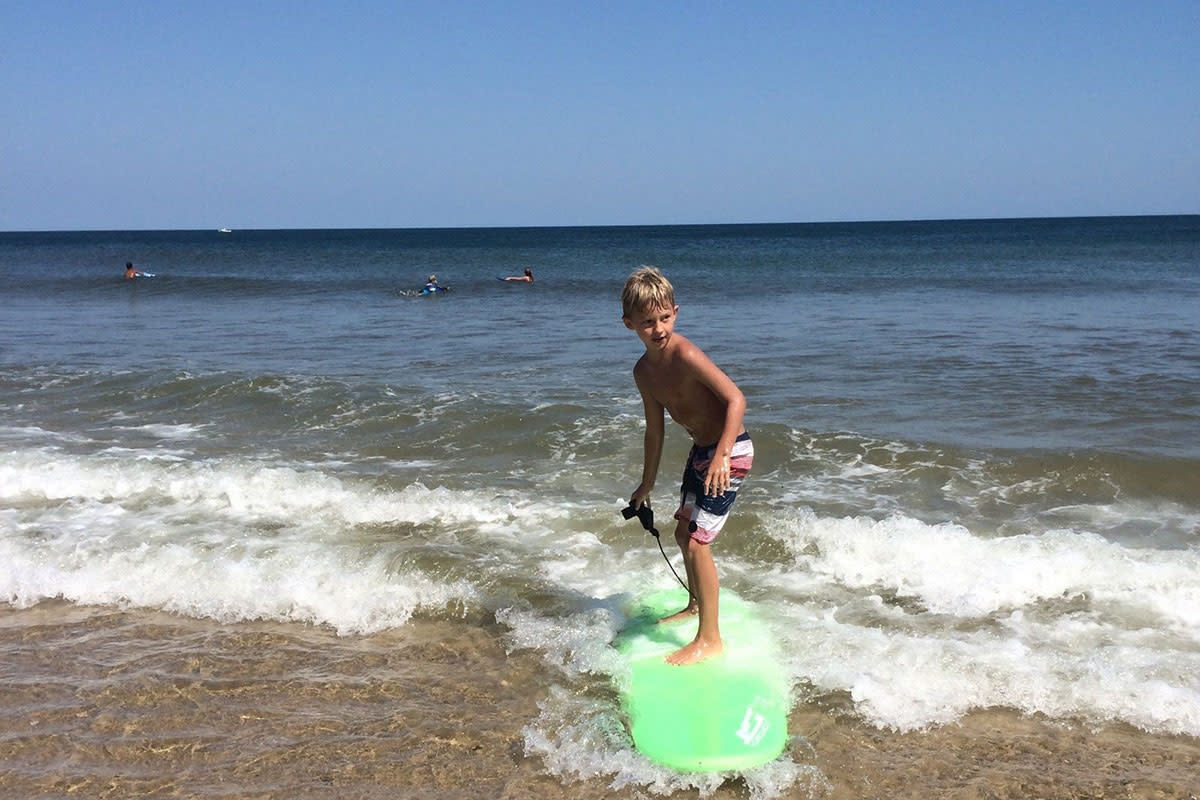 6. Go surfing on the Outer Cape
The outer part of Cape Cod is the perfect place for surfing, particularly for beginners. Unlike the more well-known surfing destinations in Hawaii or California, the Cape has shallow water and plenty of space to ride some waves. Along the Cape Cod National Seashore, you'll have lots of beachfront real estate to choose from, so you won't have to worry about colliding into other surfers. In addition, the waves aren't too big (unless, of course, there's a storm out at sea). The waist-high water, paired with the strong ocean waves, makes this a great spot to get that dose of adrenaline. If you're looking for one of the top things to do at the Cape Cod National Seashore, look no further!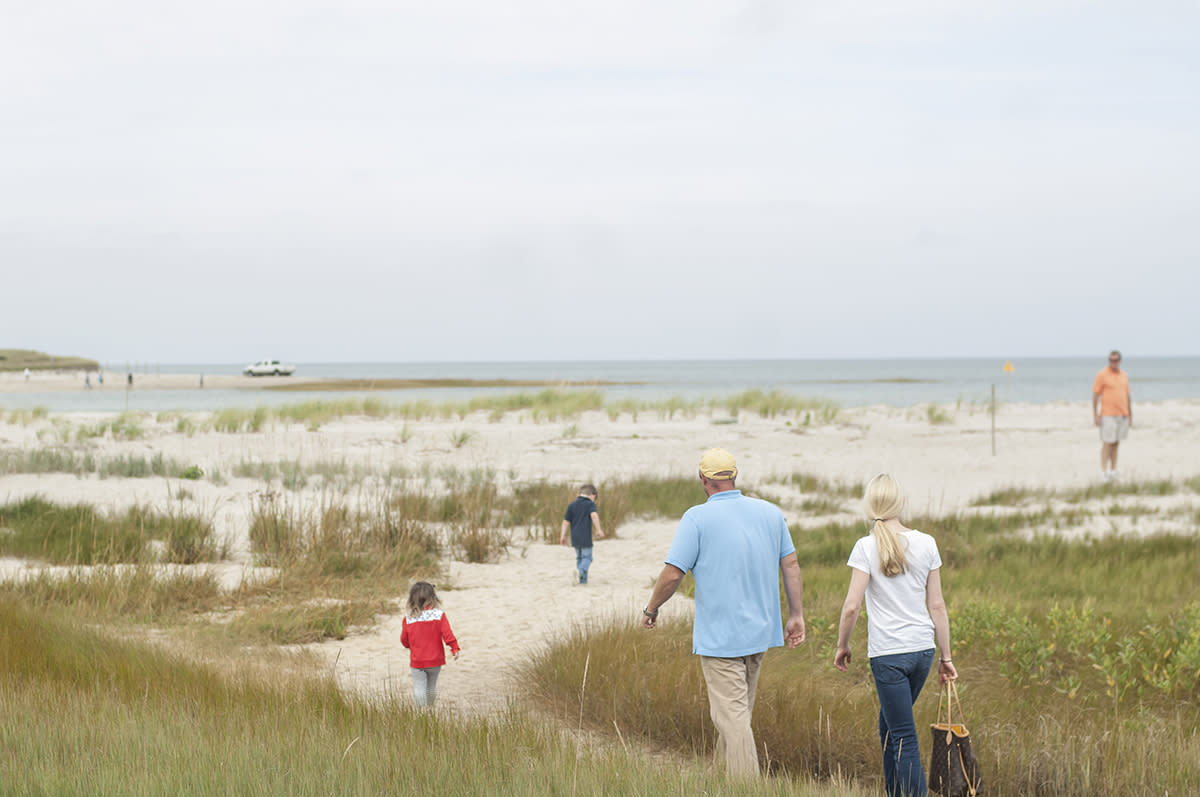 7. Spot wildlife in this unique coastal ecosystem
The Cape Cod National Seashore is home to over 400 species of animals that inhabit the swamps, marshes, and woodlands. This includes birds, amphibians, mammals, and reptiles - not to mention the many types of fish that swim around its shores. Depending on the time of year you plan to visit the Cape, pay close attention to the nesting season and migration patterns of various species. There are 25 federally-protected species that are found in the park, as well as 32 species that are rare or endangered in Massachusetts. So, as you enjoy all that the Cape Cod National Seashore has to offer, be mindful of their natural habitat, stay on the marked trails, and do your best not to disturb the many beautiful creatures that call the Cape their home.

About the blogger: Jon Miksis is the writer and photographer behind the Global Viewpoint travel blog and social media channels. Follow his adventures on Instagram, TikTok, and the Blog, where he features lots of Cape Cod and New England content.