The pizza party is the envy of kids everywhere. Even as we age, the celebratory nature of the popular Italian dish is unchanged.

That is certainly true on Cape Cod, where a variety of cooking methods (from coal-fired to brick oven to wood-fired) and an endless array of fresh toppings (from shrimp and scallops to locally sourced vegetables) offer a mouthwatering range of options for the most passionate of pizza lovers.

Here are some of our favorites.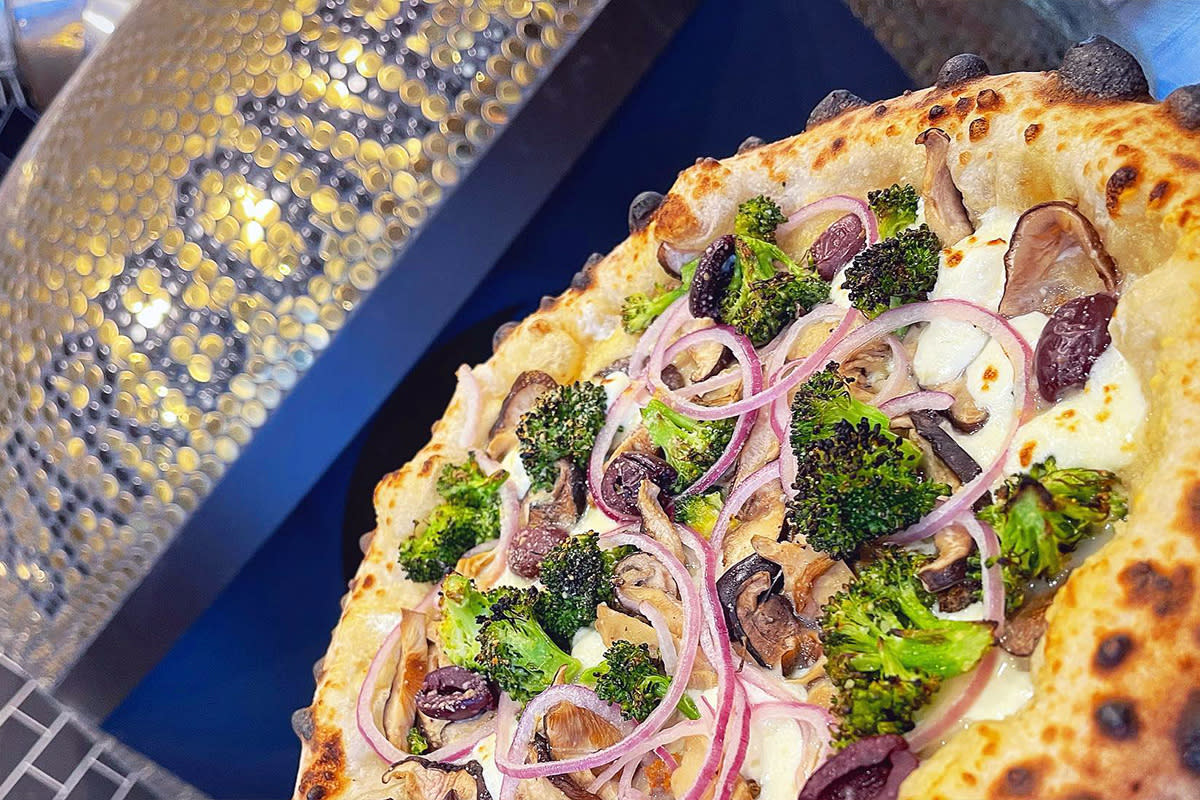 Pizza Barbone
Consistently ranked as one of the best pizza spots on the Cape, Pizza Barbone is the ideal place to start your edible adventure. Located in downtown Hyannis, the restaurant's creations are baked in a hand-crafted Stefano Ferrara oven, built by third-generation oven makers out of rock and ash from Mt. Vesuvius, and covered in hand-painted glass tiles.  Throw in the freshest of ingredients – Pizza Barbone has its own rooftop garden with vegetables that make their way onto their trademark Neapolitan pizzas – and the result is some of the tastiest pies on this side of the canal.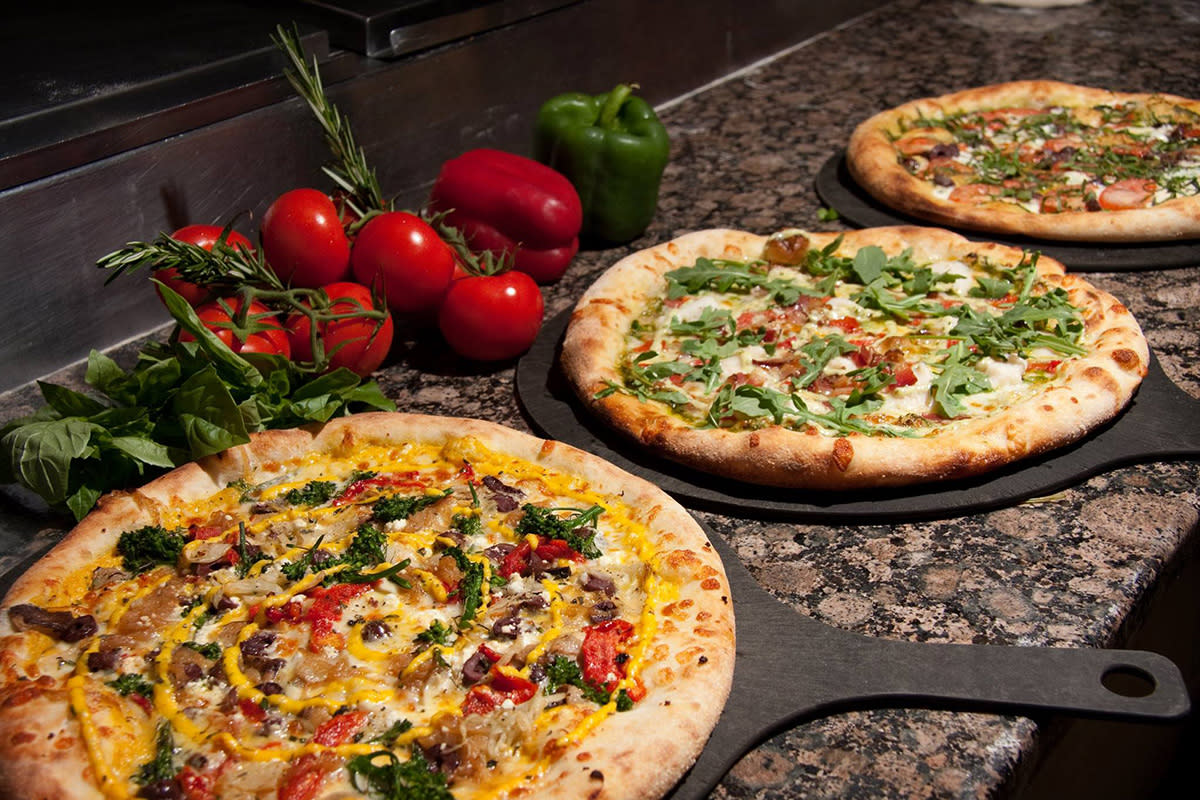 Wicked Restaurant & Wine Bar
As its name suggests, Wicked in Mashpee strikes the perfect balance between casual dining and understated sophistication. While the lively vibe is part of the restaurant's appeal, it's the Neapolitan fire-kissed pizza, cooked in a 700-degree stone hearth oven, that is the draw. Our favorite of their artisan pies is the Fig & Prosciutto, topped with Prosciutto di Parma, Fontina cheese, fig pure, baby arugula, diced figs and balsamic glaze.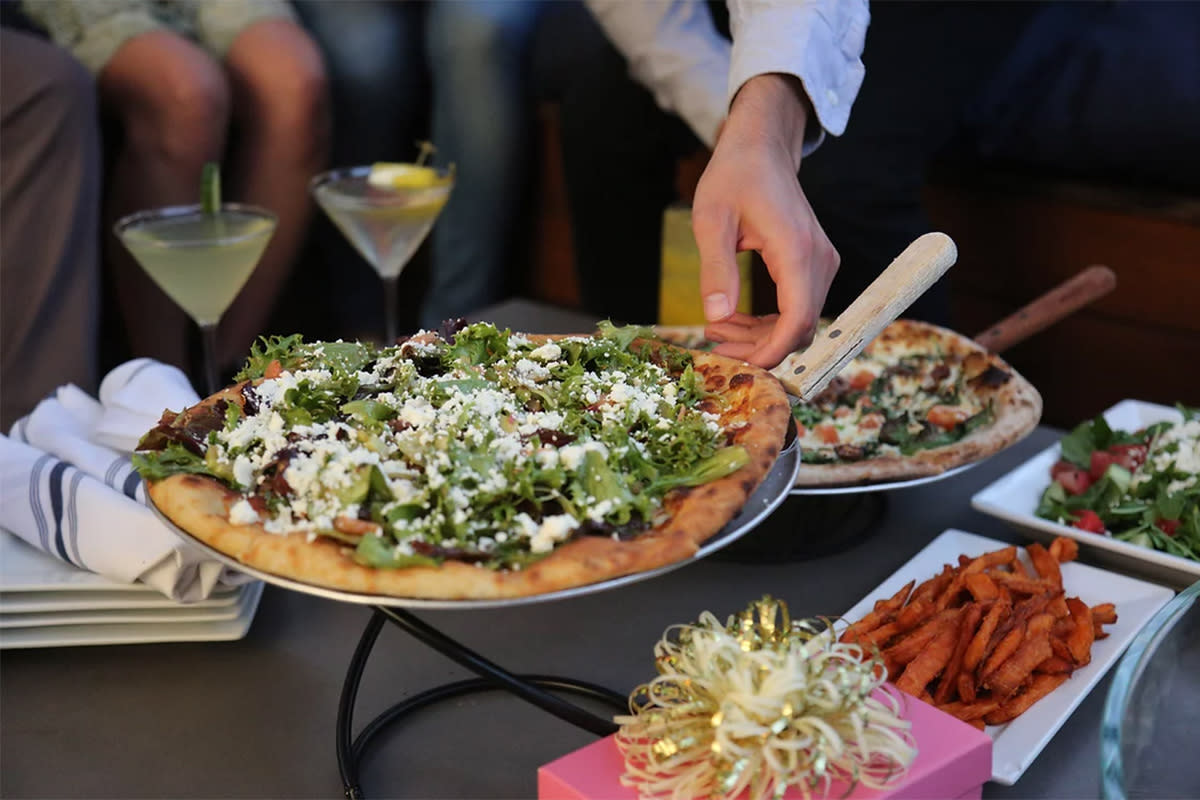 Estia Taverna
A short drive away in Mashpee Commons, Estia Taverna has made a name for itself, thanks to its modern Greek cuisine and coal-fired thin crust pizza served in an upscale setting.  Its menu ranges from the traditional (mozzarella, tomato sauce, and basil) and the one-of-a-kind (shrimp, olives, feta, tomatoes, and oregano) to the daring (ranch base, buffalo chicken, gorgonzola, and banana peppers). You can also check out Estia's second location on Main Street in Falmouth.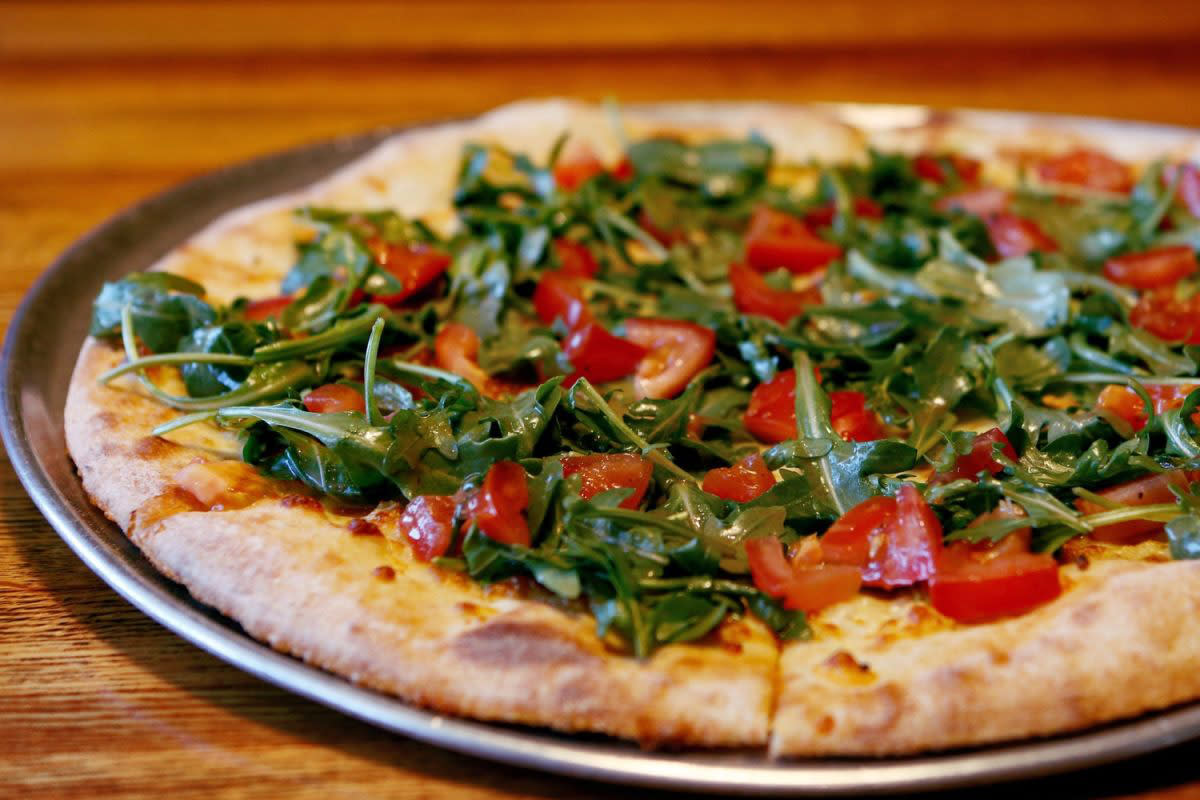 Palio Pizzeria
When one thinks of this Italian delicacy, it typically conjures up images of the old-fashioned, no-frills mom and pop pizza joint. Nothing is fancy, and everything is delicious.  That's exactly what you'll find at Palio Pizzeria in Hyannis, where the atmosphere is laid back so the focus can stay on the food. Cooked in a hot brick oven using only the freshest ingredients, their thin crust pies include a tasty selection, from the popular BBQ Chicken to the eclectic Cape Codder, featuring a white base with minced garlic, mozzarella, shrimp, clams, and lemon.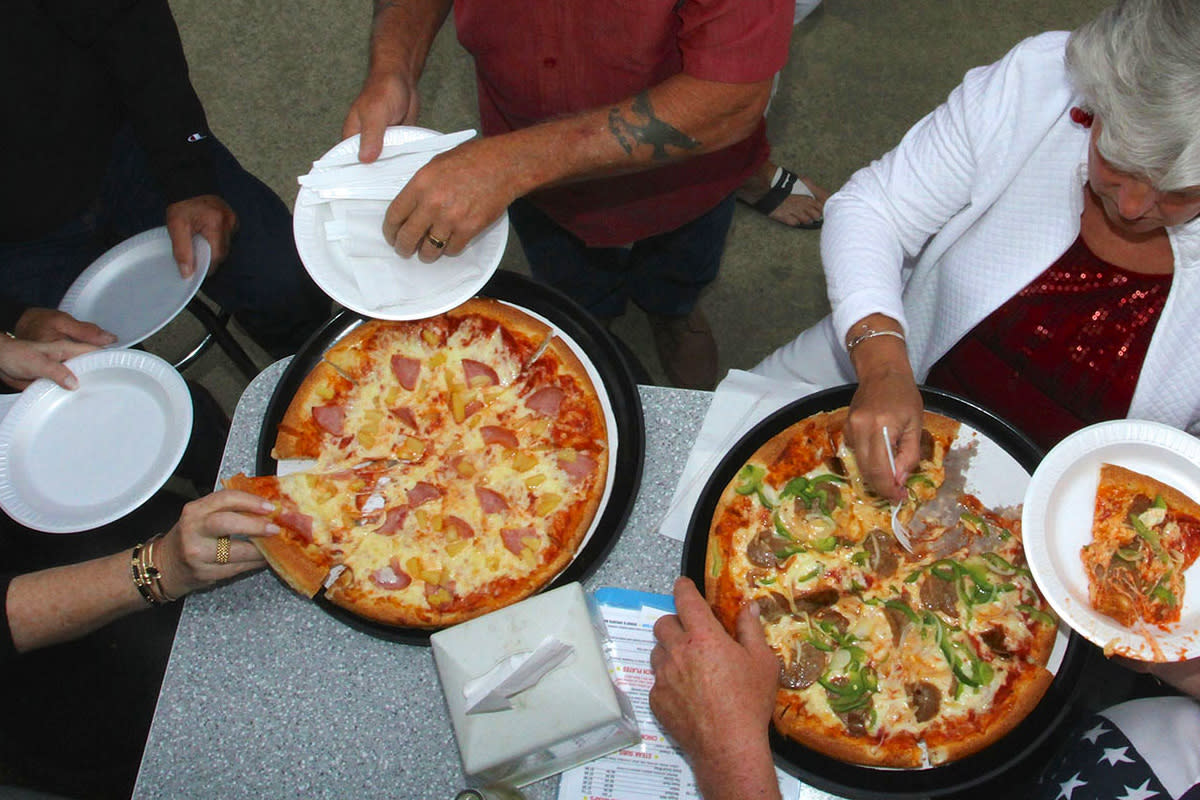 Dino's Sports Bar
For New England sports fans, Dino's Sports Bar in Mashpee is the recommended spot to not only watch your favorite teams play, but to enjoy some great bar food. Don't worry, that includes their signature pizzas. (Note: Dino's Pizza & Pitcher special is a great option for date night!)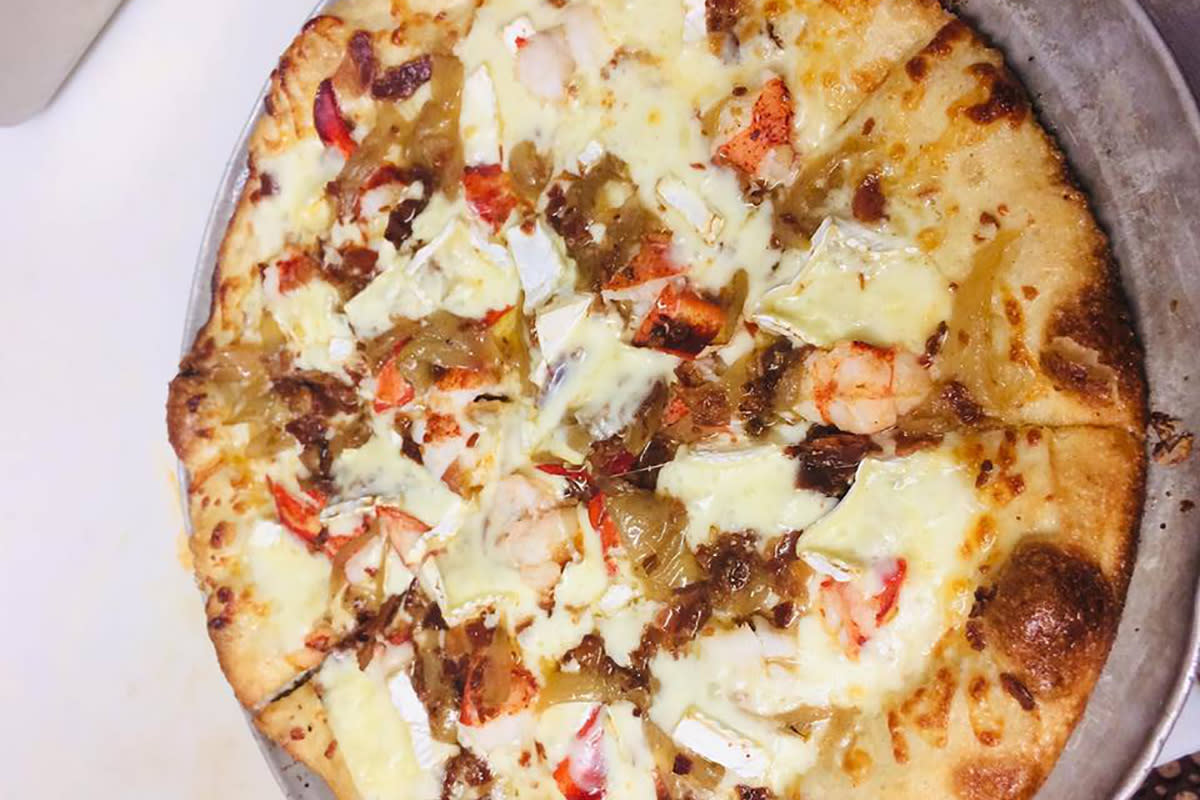 Lost Dog Pub
By its very definition, pizza ensures a fun time will be had wherever it's served. Places like the Lost Dog Pub (Dennis and Orleans) make sure that's the case, thanks to an old-fashioned bar featuring a great selection of beer, wine, and mixed drinks, weekly entertainment, and signature pies that include the Kitchen Sink, which comes with the works.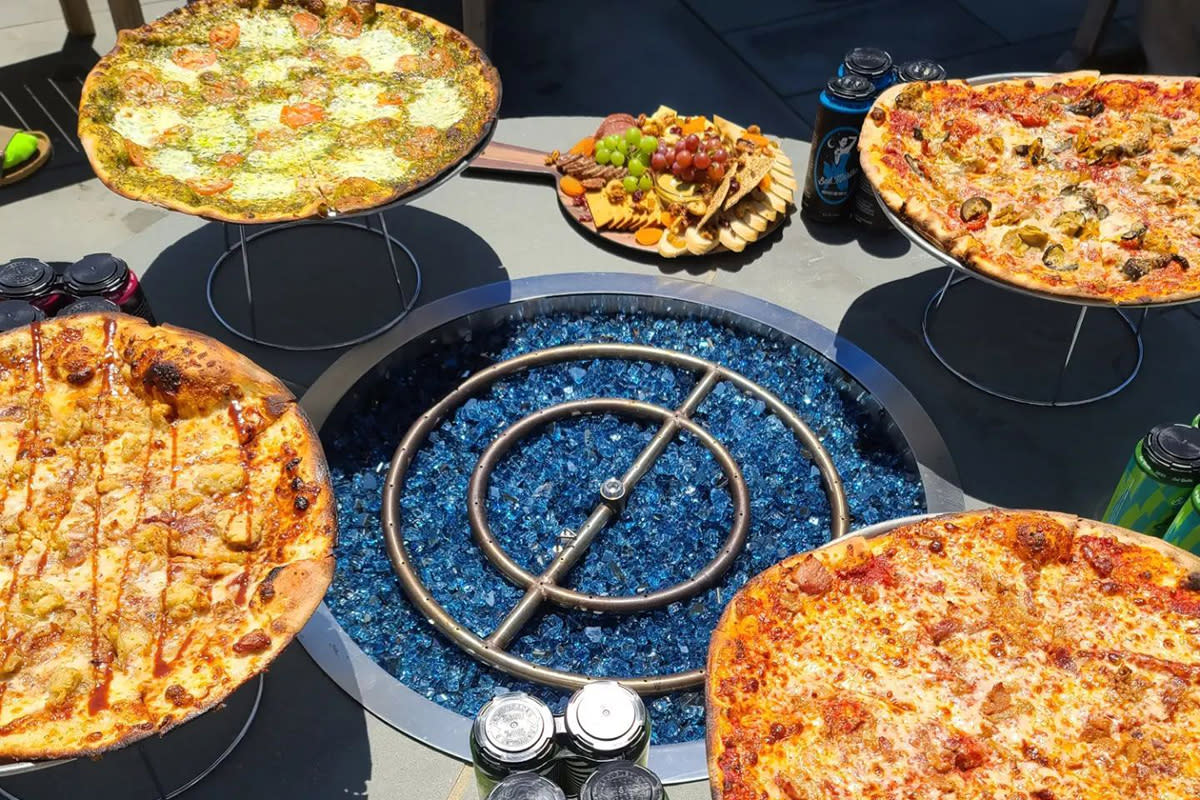 Bad Martha Farmer's Brewery
This Falmouth brewery claims that an "indulgent spirit lives and breathes in every drop" of their craft beer, so feel no guilt indulging in a homemade brew on tap and specialty artisan pizzas at this Falmouth brewery. Adding to the chill vibe is frequent live music, outdoor games and theme nights.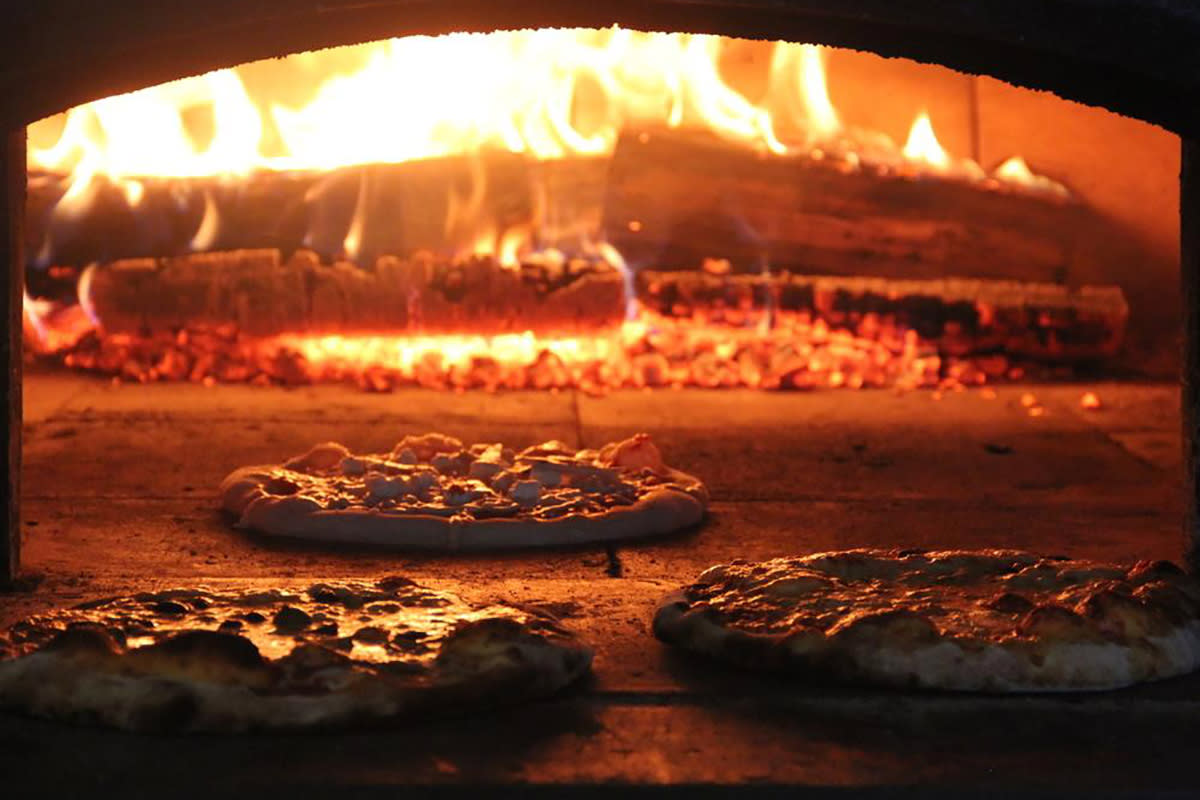 Rock Harbor Grill
And when it comes to quality, you can't go wrong at the Rock Harbor Grill in Orleans. Owner Charles Konner and head chef Stuart Hirsch have worked at some of the finest restaurants on Cape Cod. Their experience and talent have resulted in a menu that is among the best in the region and includes a slate of wood-fired pizza that keeps customers returning time and time again.

Did you enjoy this blog? Then you may like our picks for the best spots for Burgers and Fish & Chips on Cape Cod too!