The last of the snow flurries are likely behind us, and spring crocuses, daffodils and tulips will soon be unfurling their showy blooms. When springtime arrives on Cape Cod, it's the perfect time to lace up your sneakers and explore the region's stunning natural beauty along wooded paths, salt marshes and beach dunes. You'll enjoy warming temps and later sunsets, while still feeling like you have the Cape all to yourself.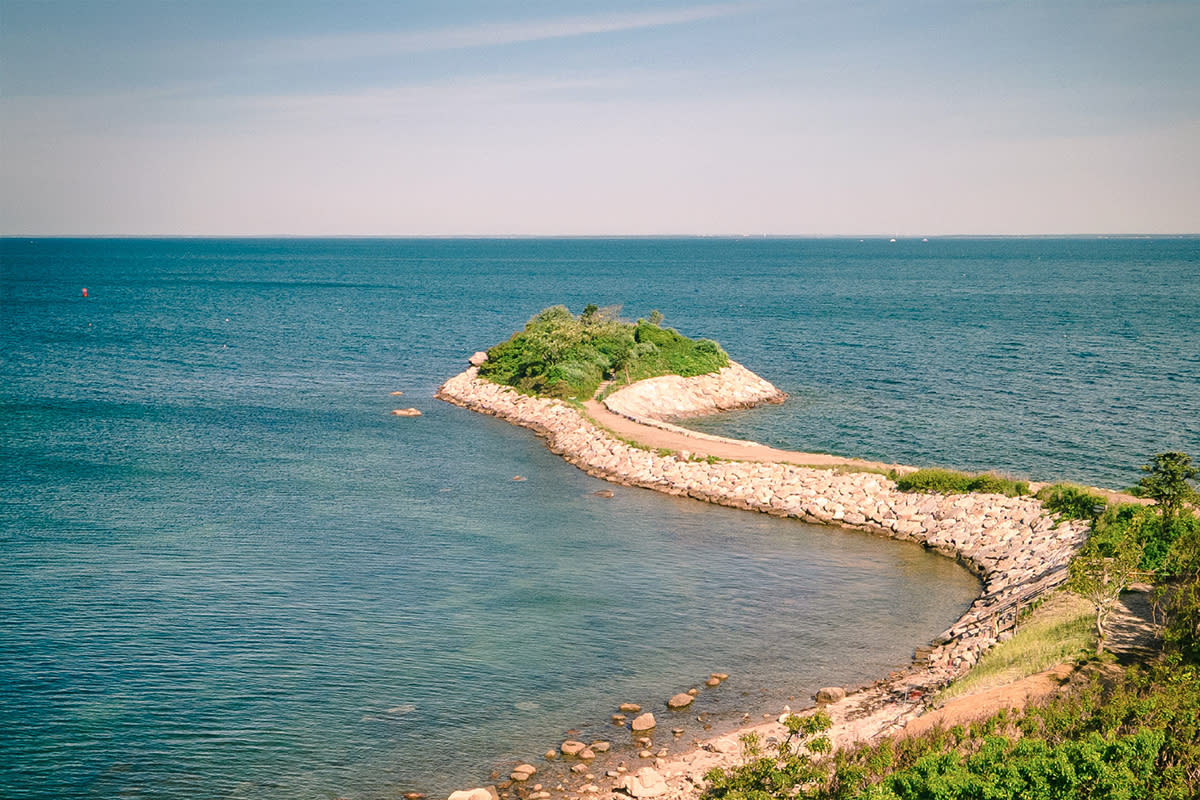 The Knob (Falmouth)
Part nature trail, part walk along the sea, this quirky peninsula in Woods Hole is a mile-long patch of land that juts into Quissett Harbor. There is a carefully laid out walking trail down the middle of the narrow causeway. Take in panoramic coastal views, spot birds snacking on fish, and listen to the waves lapping against the retaining rock walls. Come at night to watch the sun set behind New Bedford across the bay, and come back in summer when the beach roses are in full and fragrant bloom.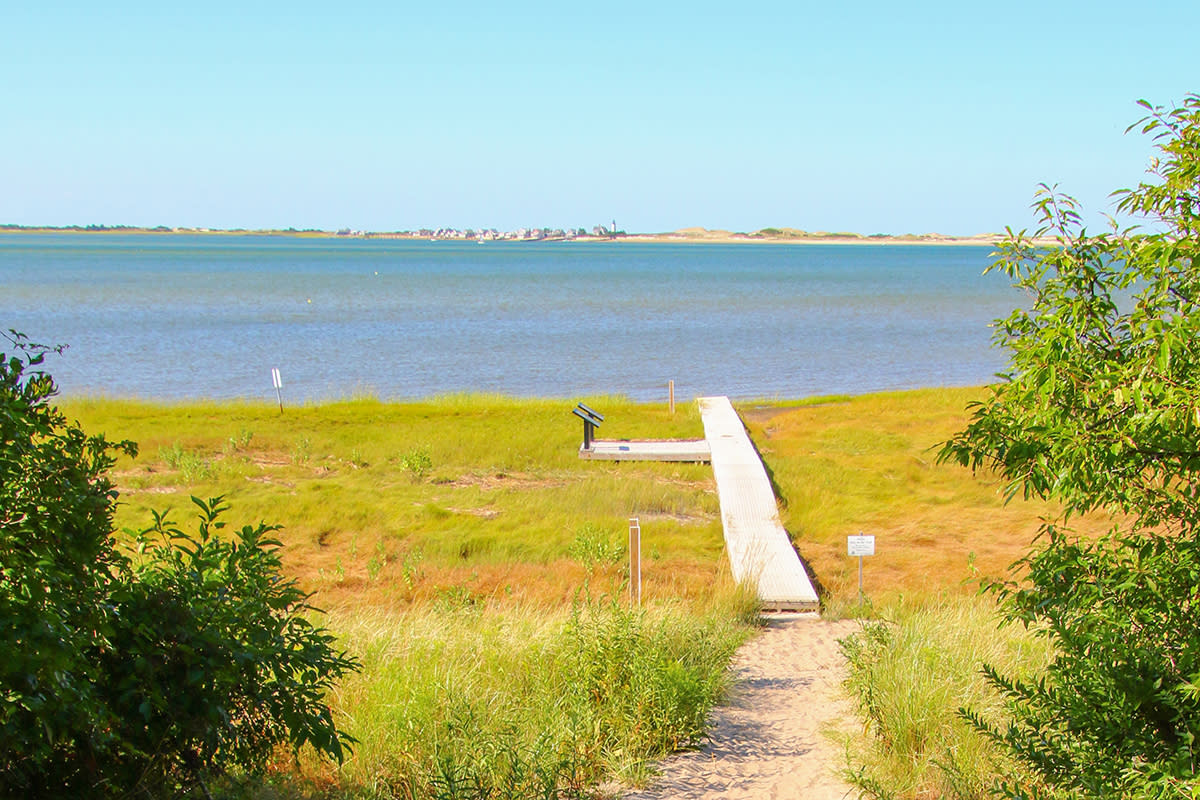 Long Pasture Wildlife Sanctuary (Barnstable)
Over 2.5 miles of hiking trails traverse through woodlands, salt marshes, freshwater wetlands and the dunes of Sandy Neck Barrier Beach at one of the Mass Audobon Society's two reserves on Cape Cod. Among the six trails are the Marsh Boardwalk Trail - leading you out to tidal flats where you can spy horseshoe crabs and moon snails - and the Butterfly Mosaic Trail, which winds through an open field that attracts nearly 30 species of butterflies. Bring your camera to capture amazing views of Barnstable Harbor along the way.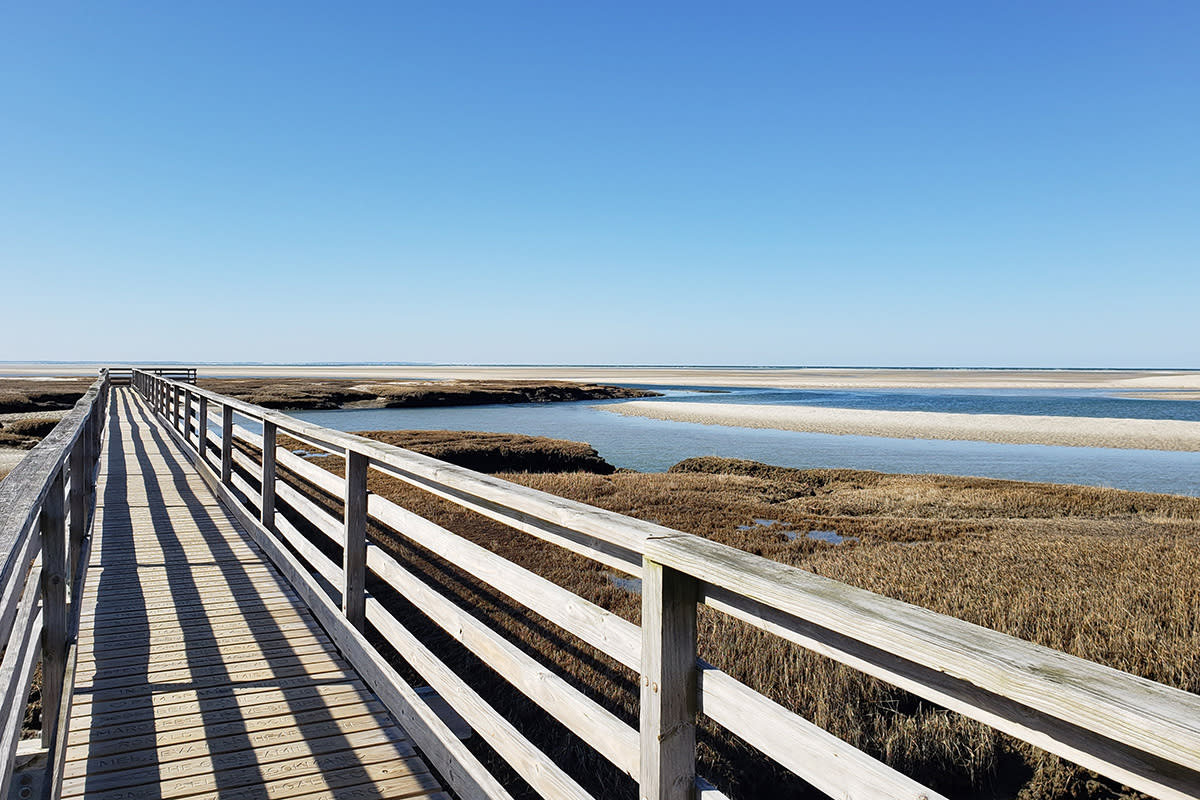 Gray's Beach Boardwalk (Yarmouth Port)
For a more leisurely mid-afternoon walk or an after-dinner stroll, the Gray's Beach Boardwalk makes for a picturesque place to admire Cape Cod Bay. The wooden walkway stretches out across a pristine salt marsh, perfect for viewing osprey-nesting grounds and aquatic life. The observation deck at the end of the boardwalk offers some Instagram-worthy photo opps, and it's also a stunning spot to catch a sunset.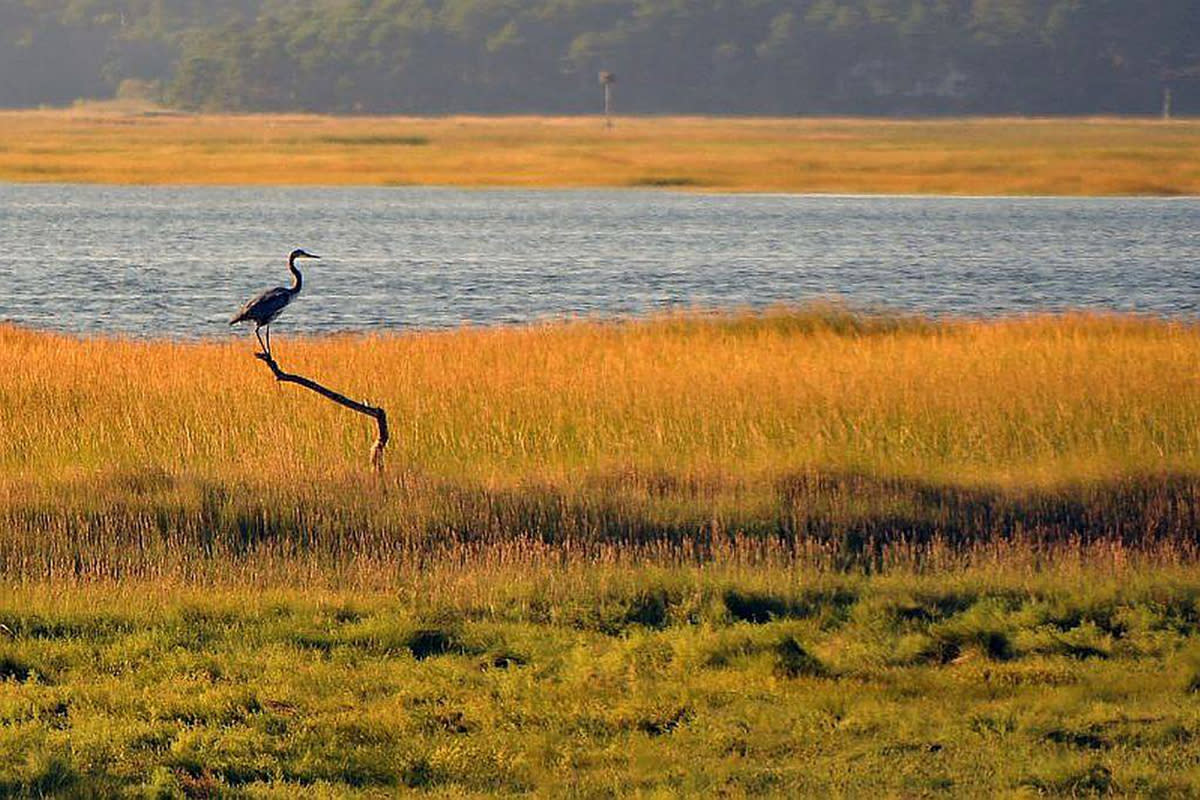 Wellfleet Bay Wildlife Sanctuary (Wellfleet)
The second of the Mass Audubon Society's two reserves pm Cape Cod, this 1,000-acre parcel is packed with a little bit of everything that we love about the Cape. There are several walking trails, totaling more than 5 miles, which cross salt marshes, sand dunes, tidal flats and a small pine forest. You'll find a few ponds flush with wildlife activity and surrounding trails. In mornings, it's also a hotspot for birdwatchers. Given the spring weather, expect varying temperatures and muddy conditions. If you have kids in tow, make a point to stop at the nature center, which has several exhibits about the landscape, and a little bit of history, too.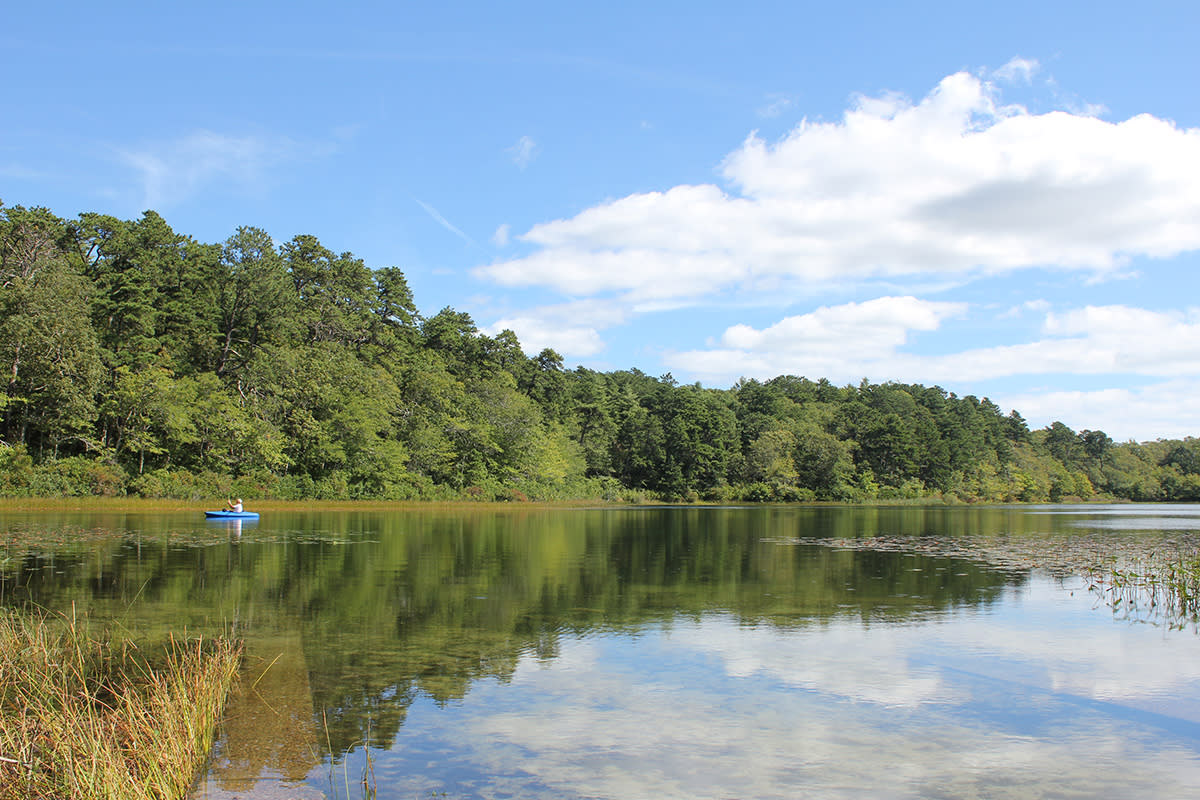 Nickerson State Park (Brewster)
The massive park in Brewster, covering nearly 2,000 acres, is the Swiss army knife of nature retreats. While in summer the secret is out about the bike trails, kettle pond paths, campgrounds and forest trails within, spring allows for more breathing room and meditative hikes, where the only sounds you may hear are birds singing out and the breeze brushing against budding trees. There are more than eight miles of paved bike trails, part of the larger Cape Cod Rail Trail, which make for an easy walk. Or, stroll around the small lakes and ponds. A favorite is the Cliff Pond trail, which is surrounded by patches of pine forest.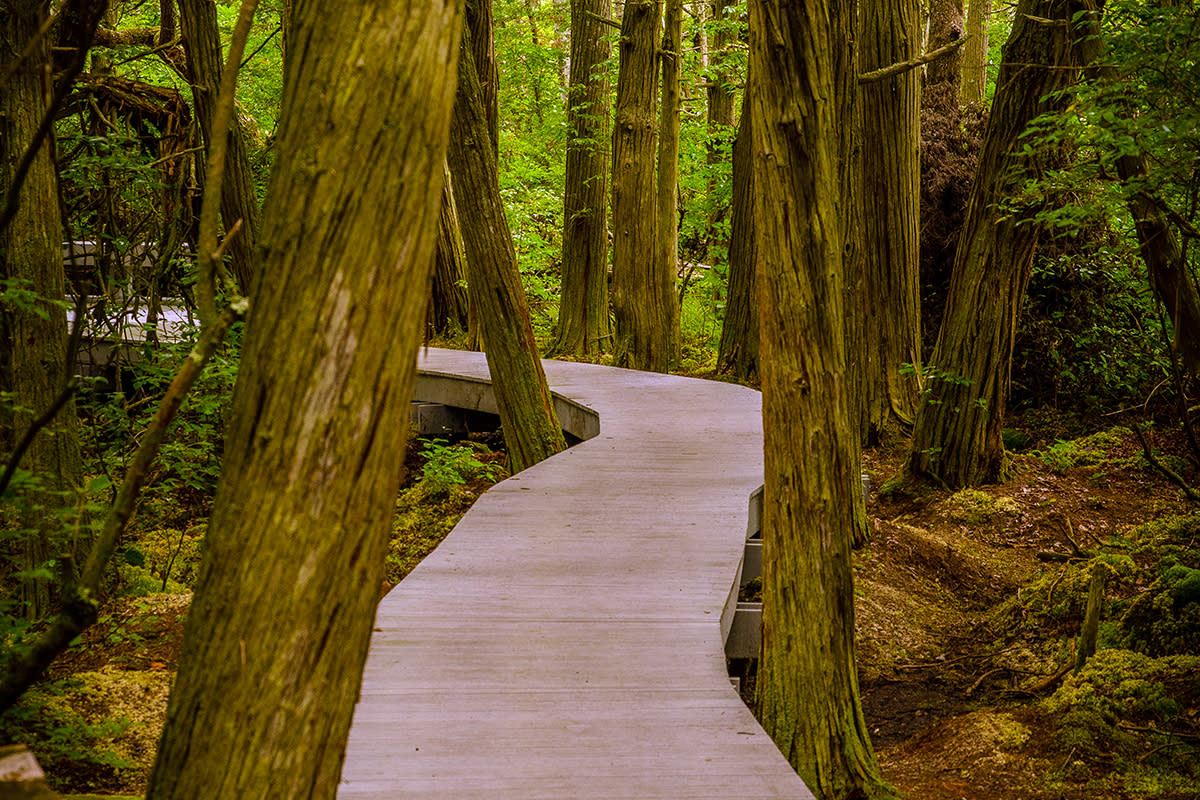 Atlantic White Cedar Swamp Trail (Wellfleet)
This meandering path, adjacent to Marconi Beach in Wellfleet, is part of the Cape Cod National Seashore. Depending on the weather and amount of rainfall, the swamp areas of the trail vary between slight mud to full-on swampy patches. However, a wooden boardwalk covers the majority of the area, ensuring you aren't covered with too much muck. There are also hilly areas of the trail, though the steepest has rock steps for an easier ascent and descent. It's a quite shady hike, and the biggest draw is the secluded White Cedar forest. There's plenty of signage along the way, but as a note, no pets are allowed on the trail.