Dining in the great outdoors reminds us all to slow down and savor life's everyday moments, especially the culinary ones! Fortunately, dining en plein air is an option at many Cape Cod restaurants, whether it be intimate patio dining or a waterfront table with a view. Here are few of our favorites.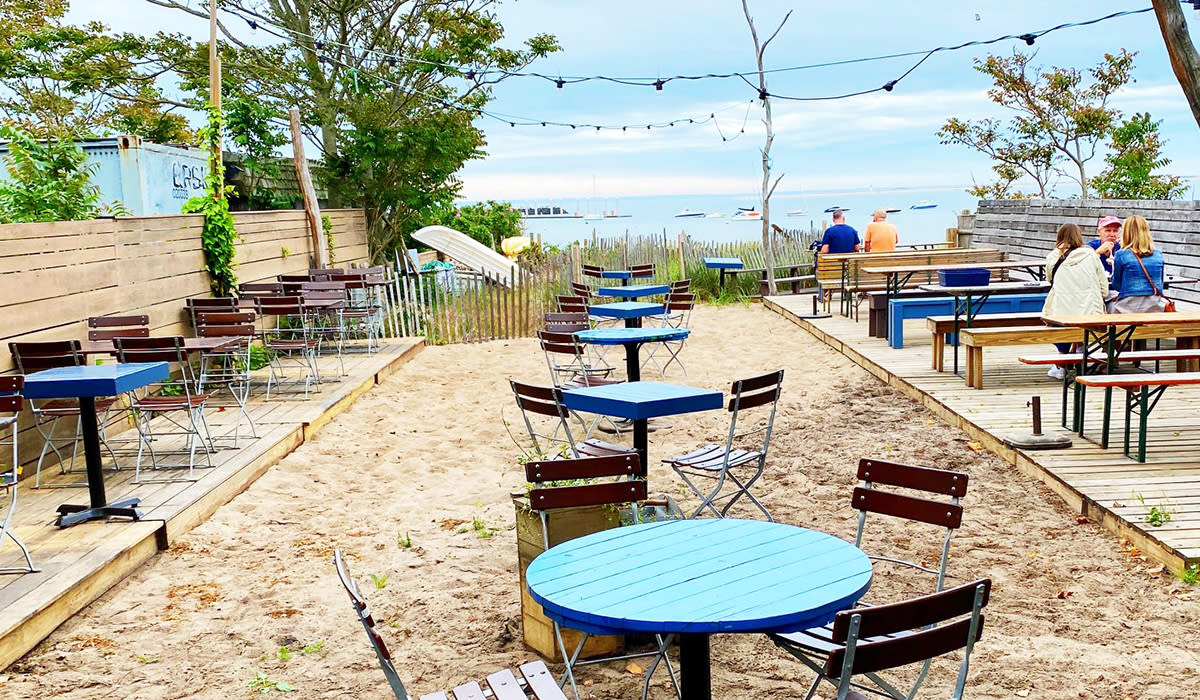 The Canteen: Grab a seat in the oceanfront backyard at this beloved Provincetown community eatery, where locally-sourced ingredients take center stage all day long in the scratch kitchen serving breakfast, lunch, and dinner. Classic seafood shack meets modern American cuisine with mouthwatering menu items featuring healthy takes on Cape Cod favorites and all-ages appeal. Rumor has it the lobster roll is bliss and the Crispy Brussel Sprouts prevail as the sell-out dish of the day. What locals say: don't miss the Saturday sticky buns and Wednesday bagels!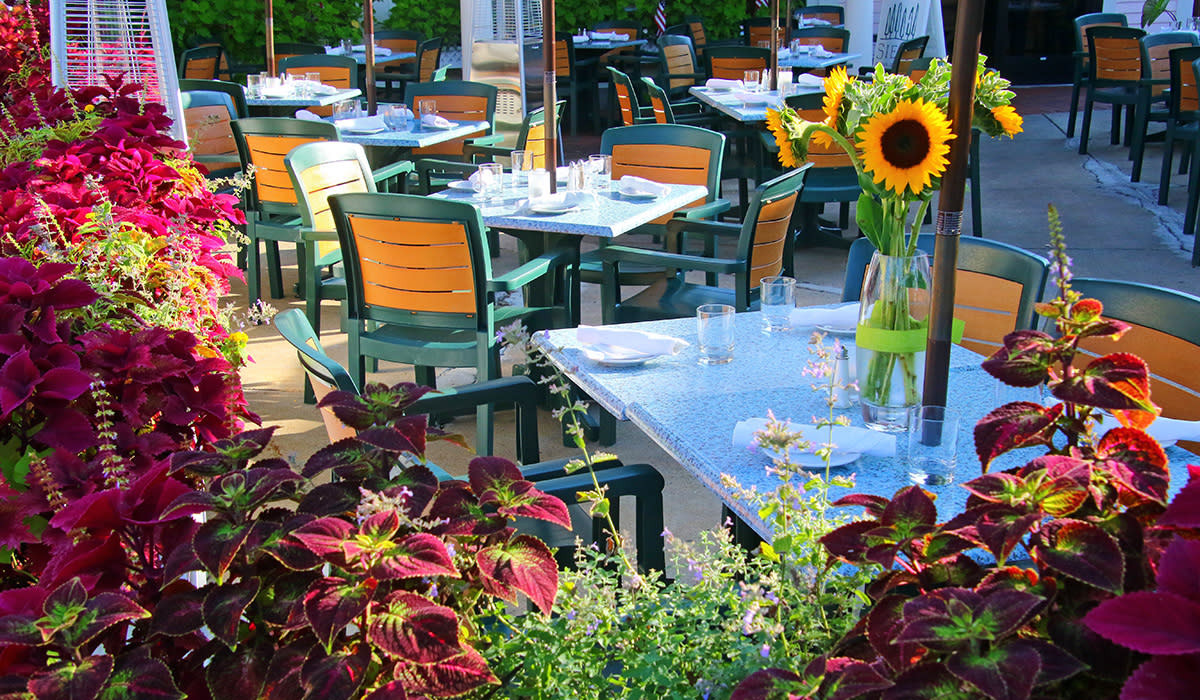 Siena: Who says you can't have it all? The hills of Tuscany meet the dunes of the Cape at this Mashpee Commons favorite known for its authentic Italian cooking and inviting atmosphere. Gather around one of the restaurant's outdoor patio tables with friends and family for an evening spent in the European tradition of al fresco dining, complete with a hand-picked wine list to complement seasonal menu specials. Have children joining? Bravo for the exceptional and varied kids menu! Their motto says it all: Live well, eat well, be social.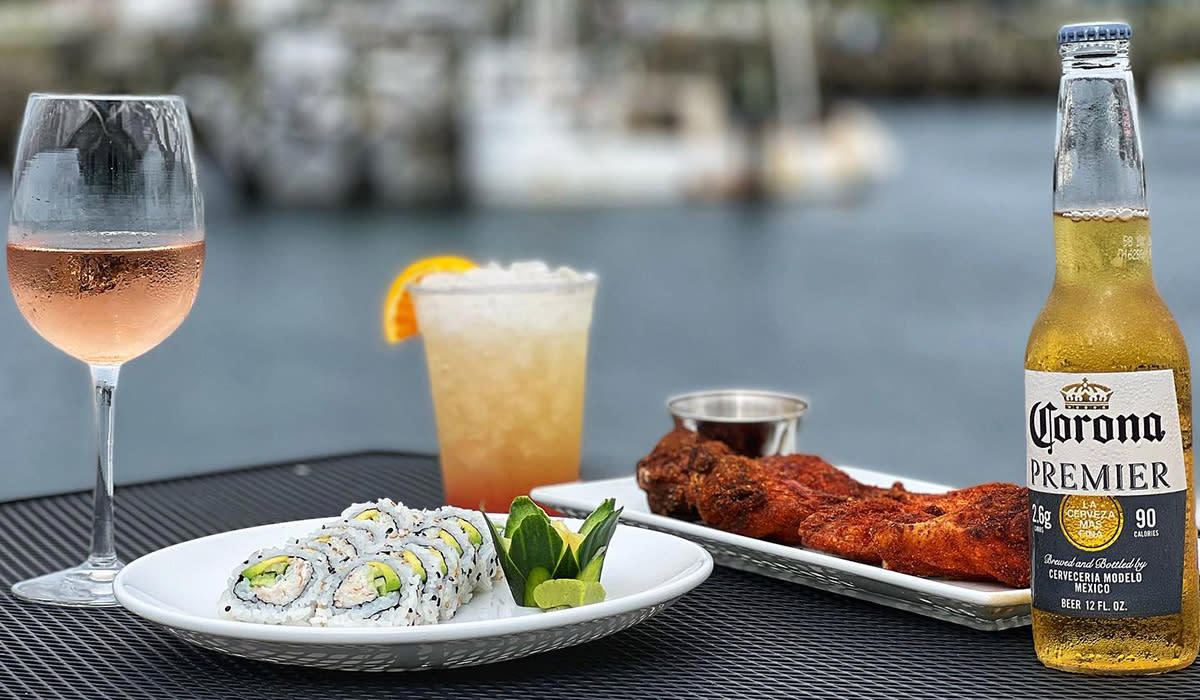 Fishermen's View: Part seafood market (with flash market lobster sales), part boat-to-table restaurant, Fisherman's View lives up to its name with panoramic dining on the Cape Cod Canal and Sandwich Marina. Watch the canal's distinct vessel traffic and unloading while savoring innovative menu items with modern twists on Cape Cod classics prepared with just-caught seafood. Order the highly-recommended "knuckle sandwich" for a lobster sensation.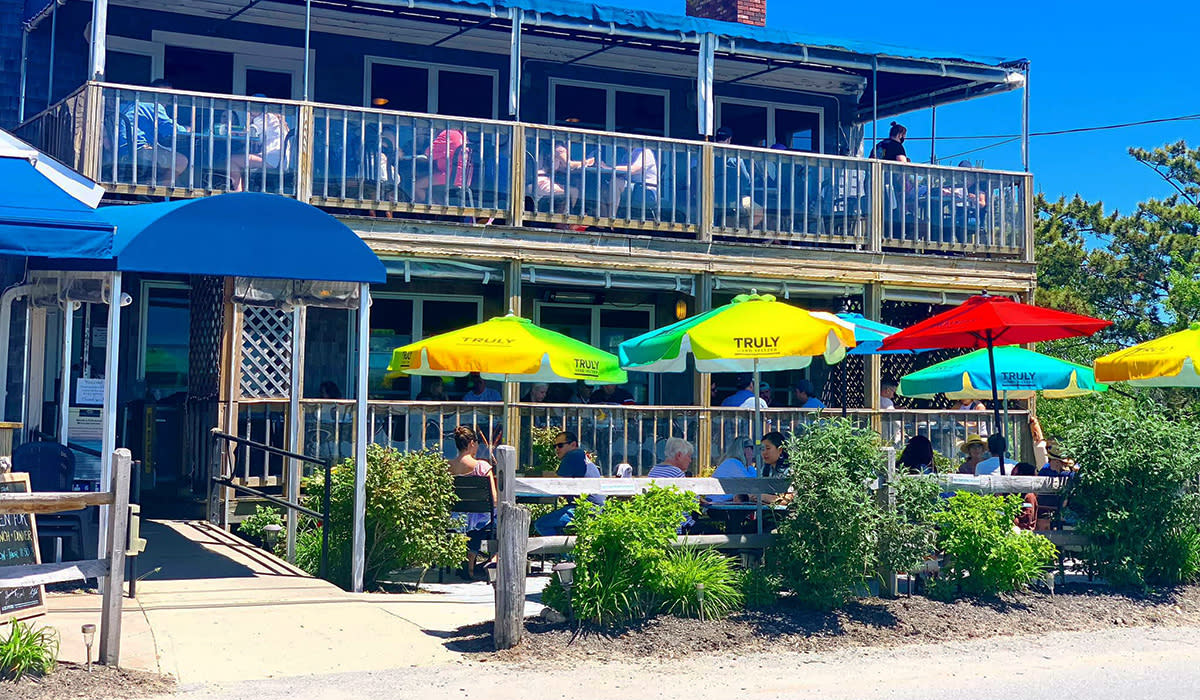 Wellfleet Bookstore & Restaurant: Turn any day of the week into something special and indulge in waterfront dining overlooking picturesque Wellfleet Harbor for Cape-classic seafood favorites the whole family will enjoy. First come, first served for lunch and dinner with a view, french fries to die for, and a fig martini to write home about. Sit upstairs on the balcony and have dessert while you wait for the breathtaking sunset.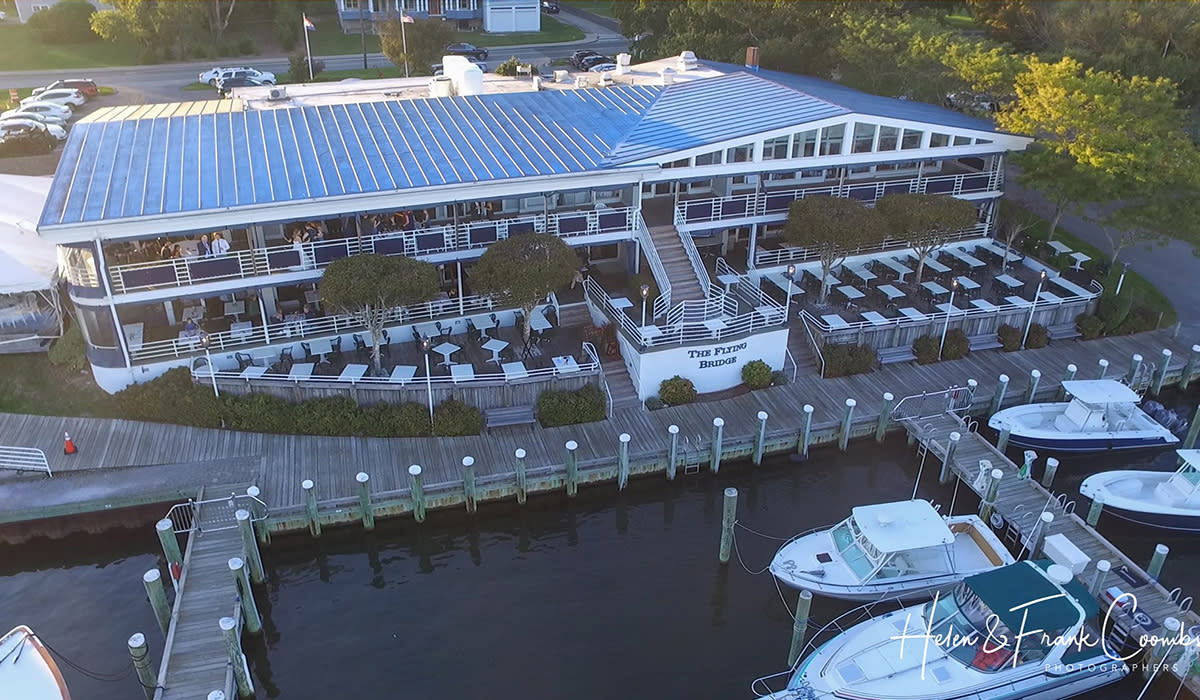 Flying Bridge Restaurant: Waterfront dining soars to new heights on the outdoor multi-level deck of the Flying Bridge restaurant in Falmouth. Tables offer sweeping views of bustling Falmouth Harbor, and you may even get to see the Island Queen ferry cruise by as it voyages to the Vineyard. The lively dockside atmosphere with its backdrop of yachts and boats to gaze upon while enjoying freshly prepared seafood provides a unique and cosmopolitan restaurant experience. Don't leave without ordering the signature mud pie—even if you only have room for a bite!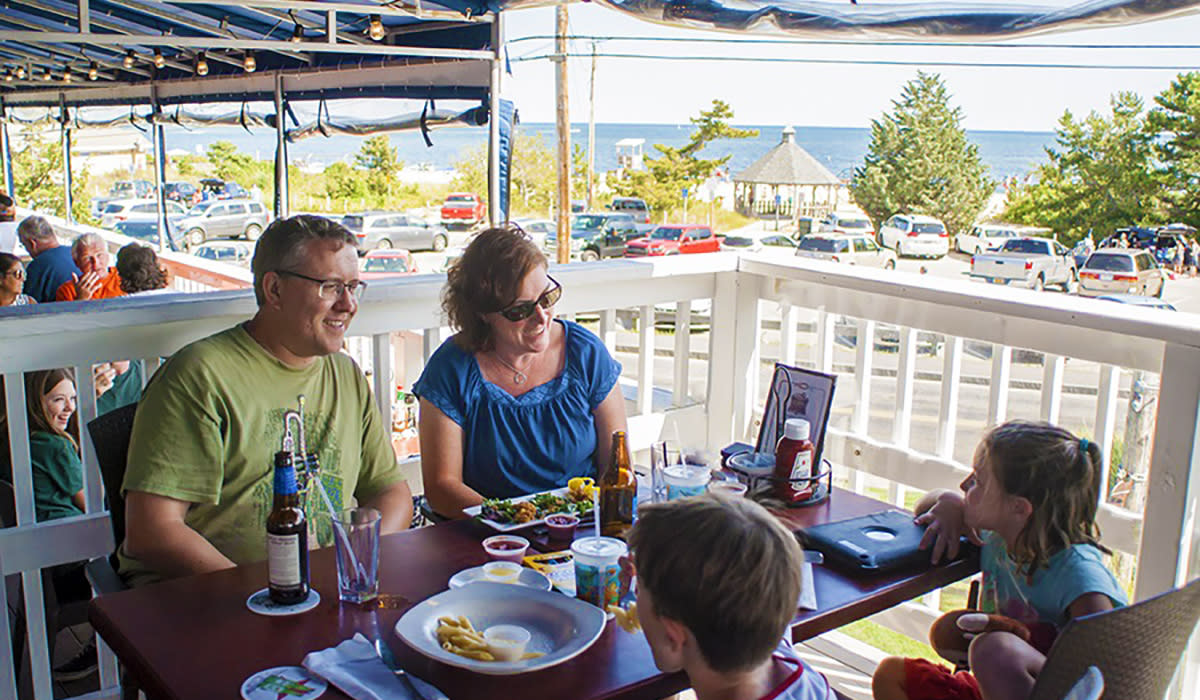 Skipper Restaurant: Triple crown chowder as featured on the Travel Channel, an ice cream shack, and pristine views of Nantucket sound make this 1936 original one of Cape Cod's oldest waterfront restaurants and a must-do in South Yarmouth. The Skipper crew works hard to deliver cooked to order entrees to locals and travelers alike featuring everyone's favorite seaside fare, plus a specialty sundae menu that takes ice cream to another level.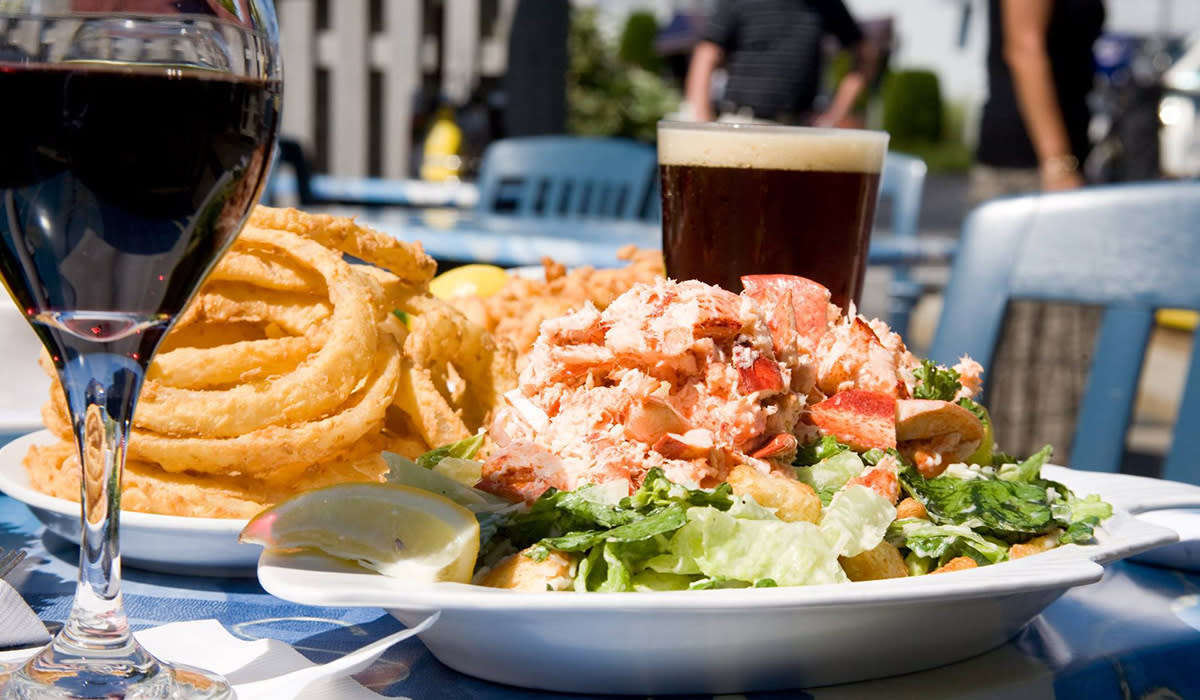 Spanky's: Make a stop at Spanky's Clam Shack and Seaside Saloon, serving up award-winning seafood on Hyannis Harbor in a reminiscent Olde Cape Cod waterfront atmosphere that everyone will treasure. From New England style lobster feasts to wicked good seafood chowders, this isn't just any clam shack. Grab a seat on the outdoor patio, and don't be surprised if dining here becomes one of your new favorite traditions.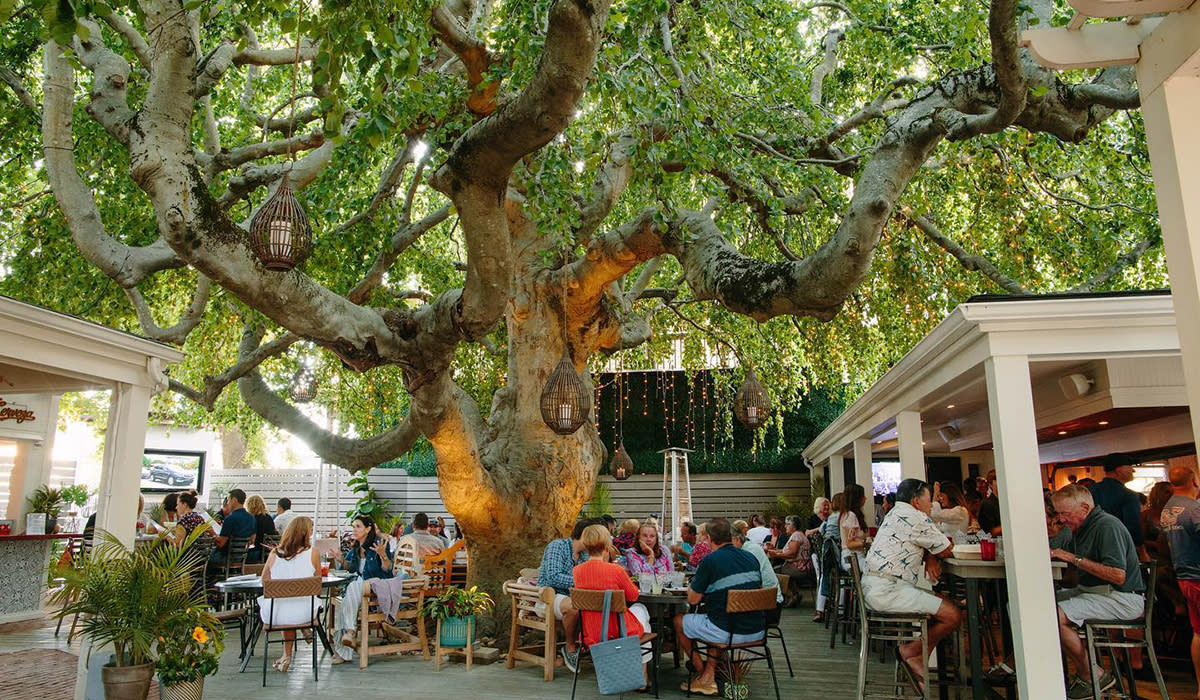 Photo: Brian Samuels Photography
Anejo: This outdoor Mexico bistro and taqueria in Hyannis turns out authentic Mexican market food with a Cape Cod twist and features an enchanting outdoor seating area under a 250 year-old resplendent BeechTree strung with lanterns that gets five stars for ambience. Don't miss the "Main Street" corn and the must-have Margarita list. Their sister restaurant in Falmouth offers just as enjoyable of an outdoor dining experience on the restaurant's patio overlooking Falmouth's picturesque downtown.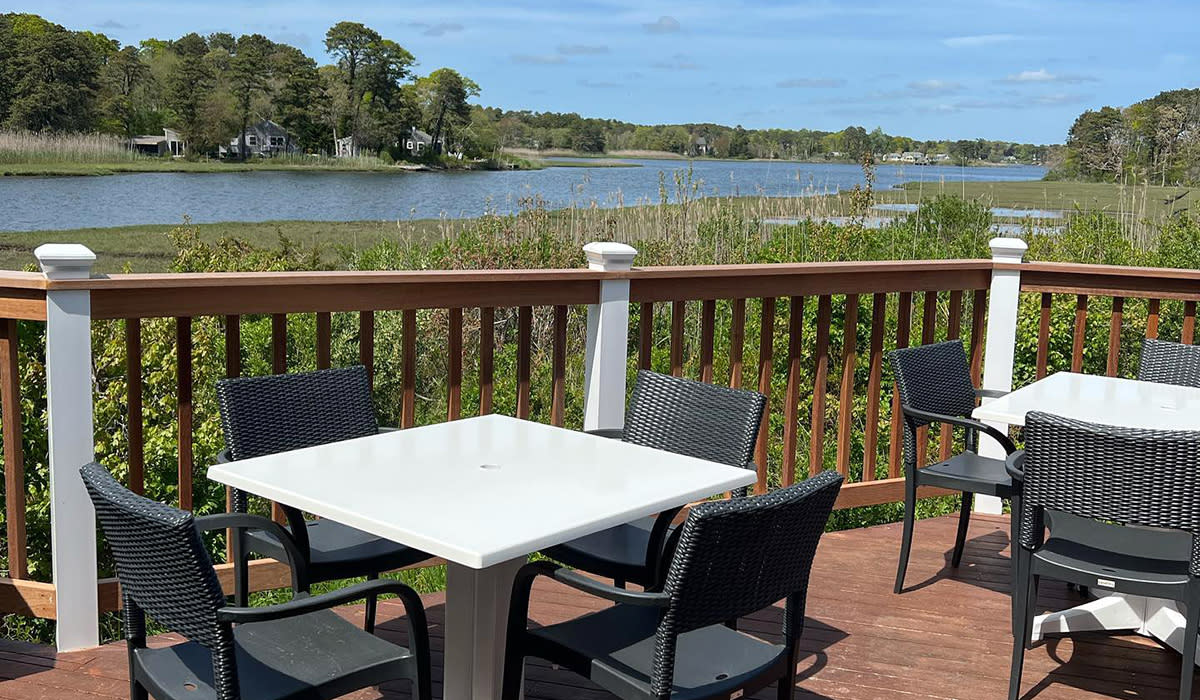 Clancy's: If seasonally-enhanced menus make your mouth water, head to this popular year-round favorite restaurant for a waterfront meal and serene views of Swan River in Dennisport. Natural beauty abounds for a romantic evening on the outdoor deck. Make sure someone orders the house specialty baked stuffed quahog!