Don't let the cool temps fool you, spring is officially upon us! Here are the best ways to celebrate brilliant seasonal colors, gorgeous blooms and beautiful beaches as Cape Cod awakens for the season.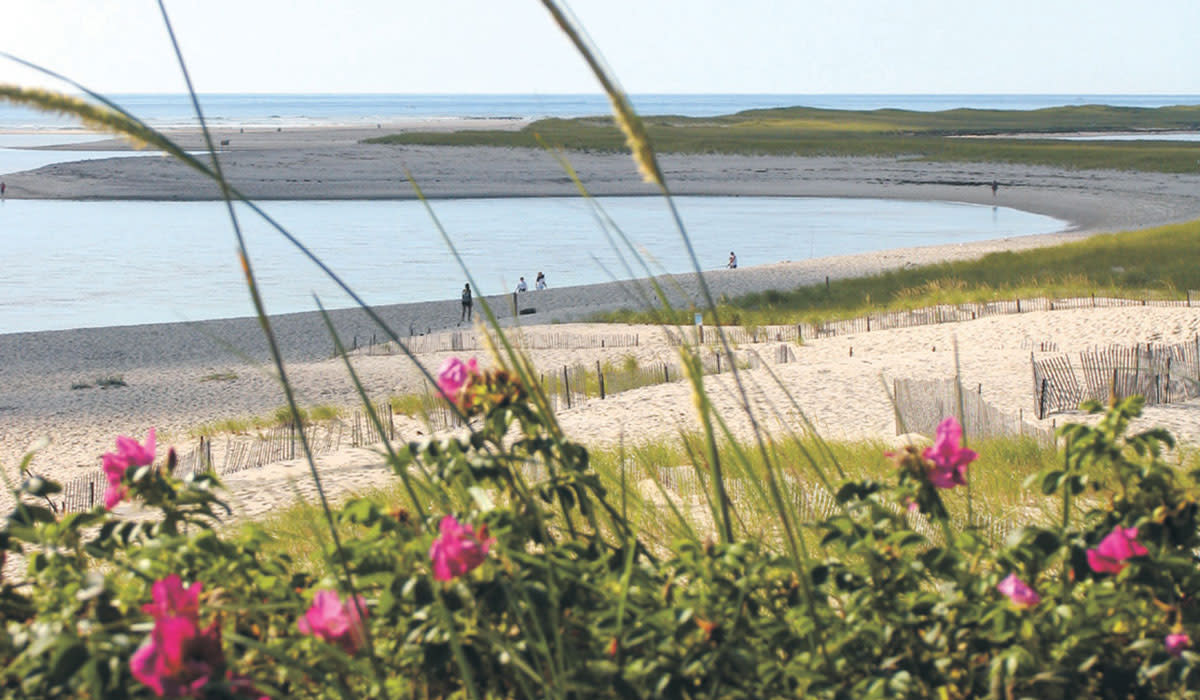 1. Great Deals
Shhh, we'll let you in on our secret – Cape Cod is just as fun prior to Memorial Day as it is from June to August. You can see and do everything you would during the high season for a fraction of the cost. The smaller crowds also mean more intimate experiences, shorter lines and more time to savor all the Cape has to offer.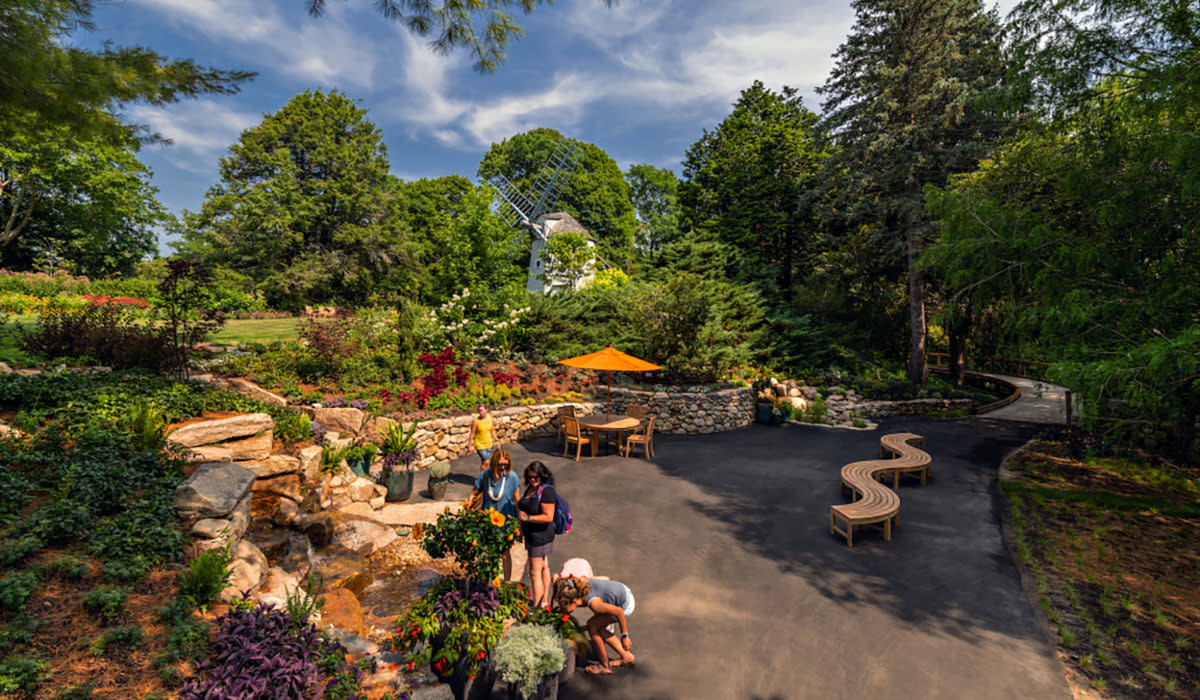 2. Smell the Flowers
In spring, blossoms begin to carpet the area and bring a burst of color to the muted landscape of cedar shingles and sable beaches. For early blooms, head to the Brewster in Bloom Festival Friday, May 5-Sunday, May 7, featuring a colorful parade, 5k Bloom run, Brewster Band concert and an arts & crafts show at Drummer Boy Park. Opening day for Heritage Museums & Gardens in Sandwich is Saturday, April 22; carve out time to celebrate spring in all its glory with a peaceful walk amidst the acres of vibrant gardens. And save the date for Heritage's annual Rhododendron Festival on May 19-29, showcasing thousands of their world-famous rhododendrons in over 100 varieties. A true feast for the senses!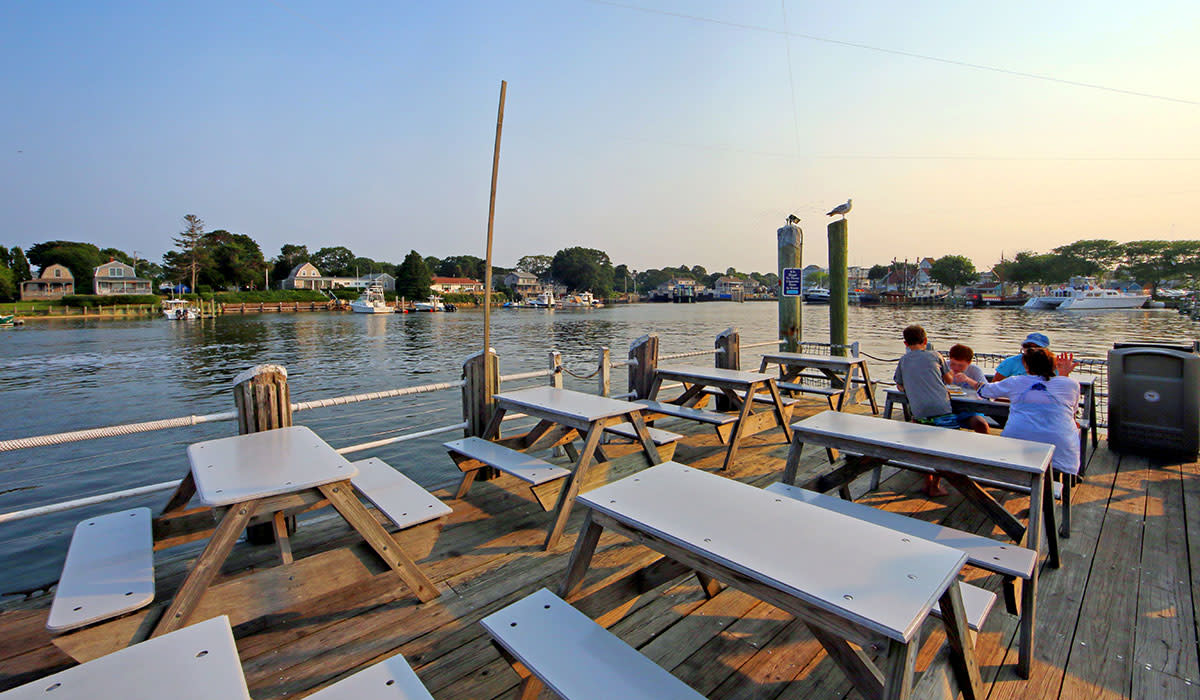 3. Seasonal Restaurants Open their Doors
A sure sign of springtime is when seasonal restaurants began opening their doors after the winter hiatus. Make your way across the Cape to dig into fried clams, bowls of chowder and lobsters in the shell. Take in the first signs of spring at The Flying Bridge, overlooking Falmouth Harbor, and enjoy seafood and New England favorites. Fish & chips, juicy burgers and specialty cocktails complement the serene water views at Baxter's, while nearby Spanky's on Hyannis Harbor delivers a classic seafood shack dining experience, from fishermen's platters to lobster rolls, in a whimsical nautical setting. In Wellfleet, Pearl dresses up seafood dinners with a raw bar, hand-crafted cocktails and creative takes on fresh fish; take a seat on the outdoor deck for amazing views of Wellfleet Harbor, Mayo Beach and Great Island.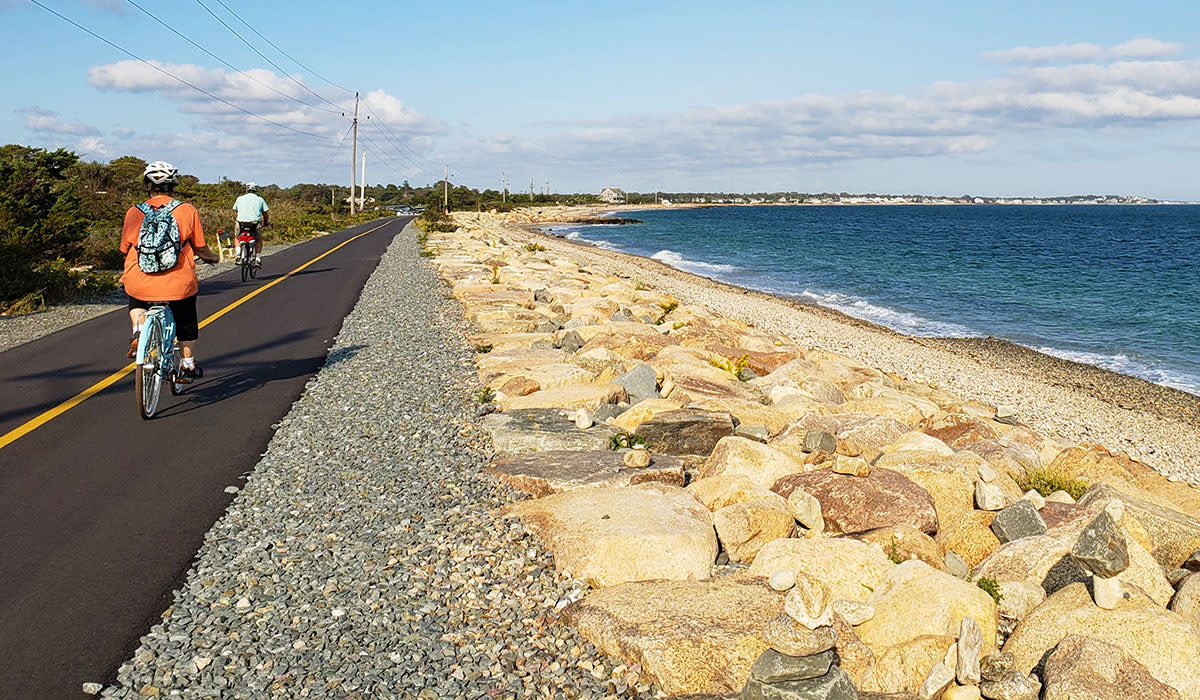 4. Stretch Your Legs
Hit the miles of bike trails on Cape Cod for spring scenery and a breath of fresh air. The Cape Cod Rail Trail follows the path of an old railroad for 25 spectacular miles, starting in Yarmouth and winding through several towns all the way to Wellfleet. Several marked detours can be found along the way to beaches, downtown hubs and Nickerson State Park. The Shining Sea Bikeway runs the route of the old New Haven and Hartford Railroad, taking cyclists along an 11-mile paved trail from North Falmouth to Woods Hole. Along the way, admire salt marshes, seasonal blooms and incredible views of the Atlantic Ocean; when you arrive in Woods Hole, take time to explore the quaint eateries and shops in the charming fishing village.  For scenic canal views, bike the Cape Cod Canal Trail, which hugs the water and affords great close-ups of ship and boat traffic passing through the waterway. Note: If you prefer hiking to biking to get your heart pumping, check out our favorite Spring Hikes on Cape Cod.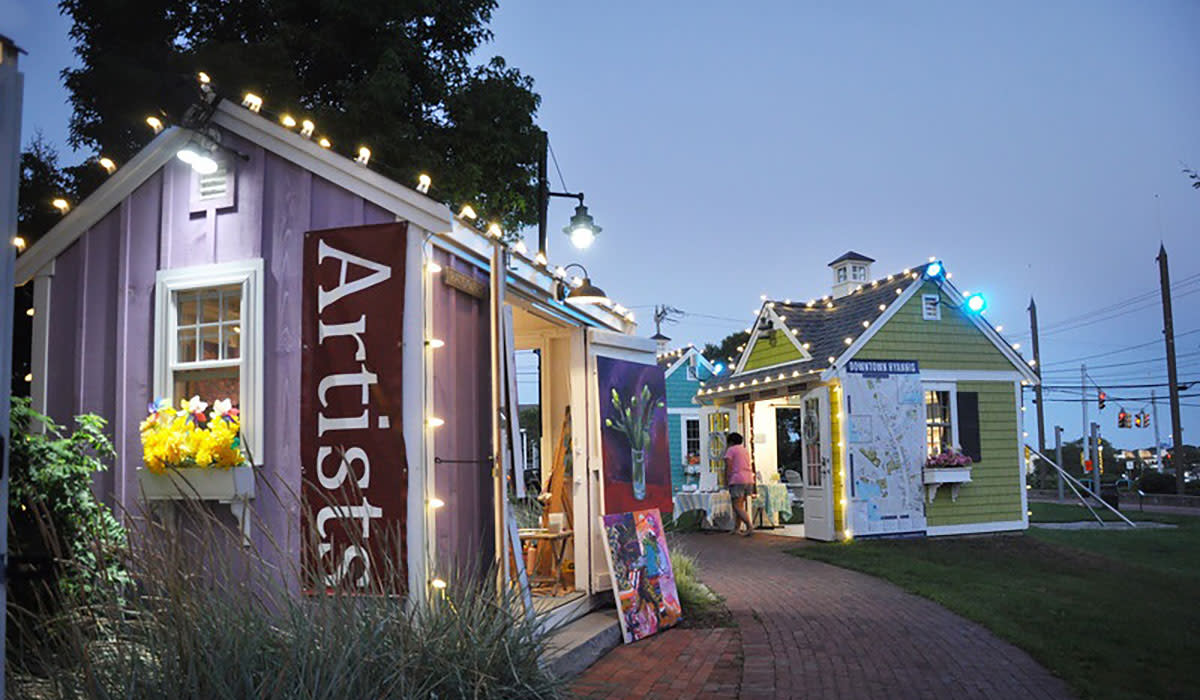 5. Art in Bloom
In spring, Cape Cod is a beautiful canvas. From historic Sandwich to the Provincetown artists' colony, Cape Cod's towns and villages offer eclectic galleries, artisans' studios, galleries and museums for you to explore. Cape Cod ArtWeek will be celebrated April 30-May 7 in communities across the Cape; cultural events throughout the week will include art exhibits, jewelry making, bird photography, nature walks, open studios, live music and more. And look for the highly anticipated opening of the HyArts Artist Shanties on Hyannis Harbor in late May. Artists at the seaside shanties rotate throughout the season, so visit often to discover ever changing artwork and meet the local artists creating it. Afterwards, stroll over to Hyannis Main Street for a bite to eat at your choice of over 40 restaurants.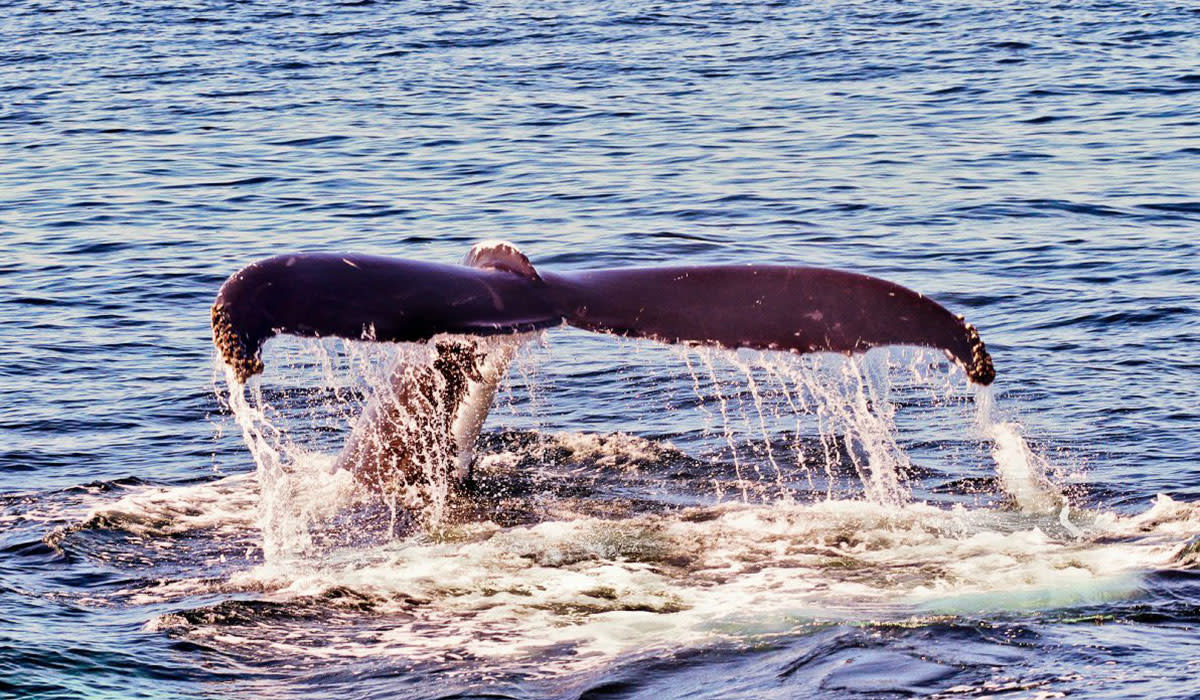 6. Epic Whale Watches
Head out to the high seas this spring for the chance to catch breathtaking views of breaching whales in the Atlantic. Cape Cod is a world-class destination for whale watching, with a rich feeding ground offshore that attracts a large percentage of the world's whale population annually.  In fact, Stellwagen Bank National Marine Sanctuary off Cape Cod has been named the "Best Place to See Aquatic Life" by USA Today. Whalewatch excursions depart weekends beginning mid-April (and daily in season) from Provincetown, Hyannis and Plymouth.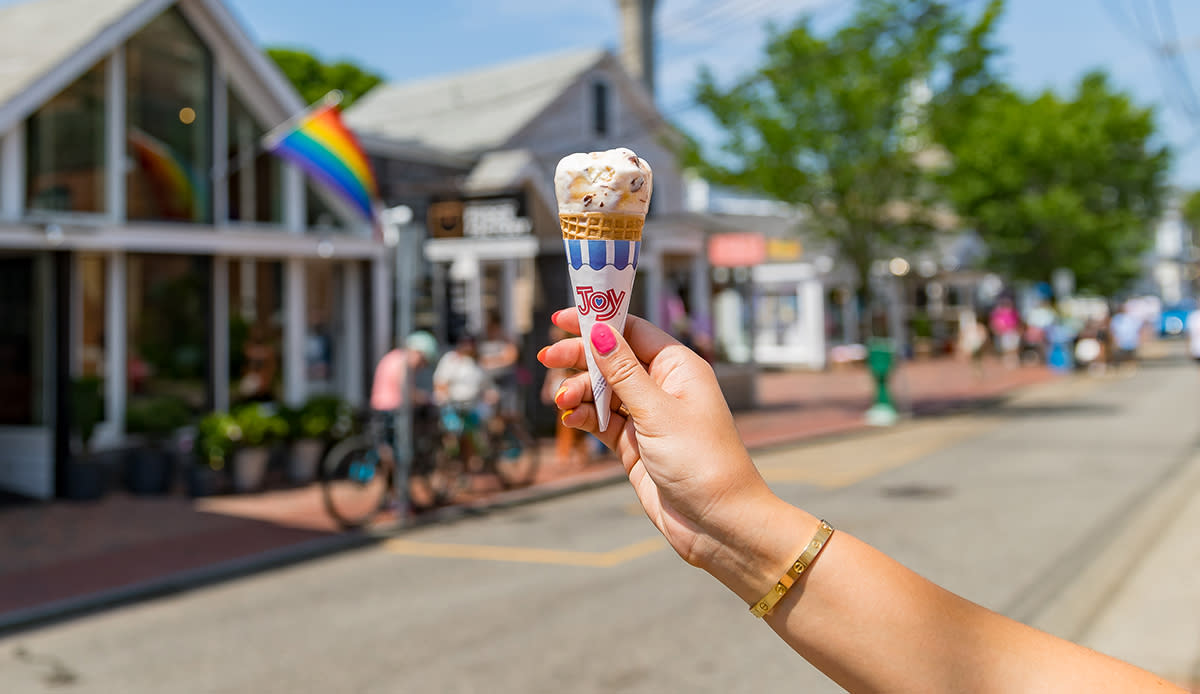 7. We all Scream for Ice Cream
You never need a reason for ice cream, but the long days of spring are a great excuse to grab a cone or sundae. Cape Cod Creamery, with locations in Yarmouth and Hyannis, serves up gourmet ice cream with flavors ranging from classic chocolate and mint chip to ginger and grapenut. Four Seas in Centerville is one of the oldest ice cream shops in New England, and churns out homemade local favorites like black raspberry and coffee piled high on a sugar cone, as well as ice cream sandwiches and thick milkshakes. Not sure what flavor you want? Sundae School (Dennisport and Harwich Port) carries more than 25 varieties of ice cream, sherbet and frozen yogurt, as well as sundaes, frappes and ice cream pie. Too many ice cream spots to choose from? Take our short quiz to find your perfect ice cream match on Cape Cod?