You'll never regret taking the scenic route on Cape Cod, and the private gardens of the 8th Annual Cape Cod Hydrangea Fest are a gorgeous reason to step off the beaten path.

The ten-day summer garden celebration begins July 8th with a burst of blooms, workshops and fun befitting the Cape's signature flower -whether you simply want to take in the splendor, create a spectacular centerpiece, or learn how to (finally!) change those deep blues to rosy pink.

Here is a mini guide to the festival highlights.  

Garden Tours
This ten-day festival's main attractions are the daily tours of private gardens, each designed and maintained by the individual homeowners and carrying a unique charm. You are sure to enjoy such eclectic spaces, not to mention the good feeling of supporting a variety of local nonprofits, which will benefit from the proceeds of each tour. This year's festival features 70 private gardens, from Falmouth to Provincetown. Garden tours are $5 per person per garden, and each garden is open from 10 a.m. to 4 p.m. (only on the days specified). Be on the lookout for local Plain Air Artists painting in the gardens.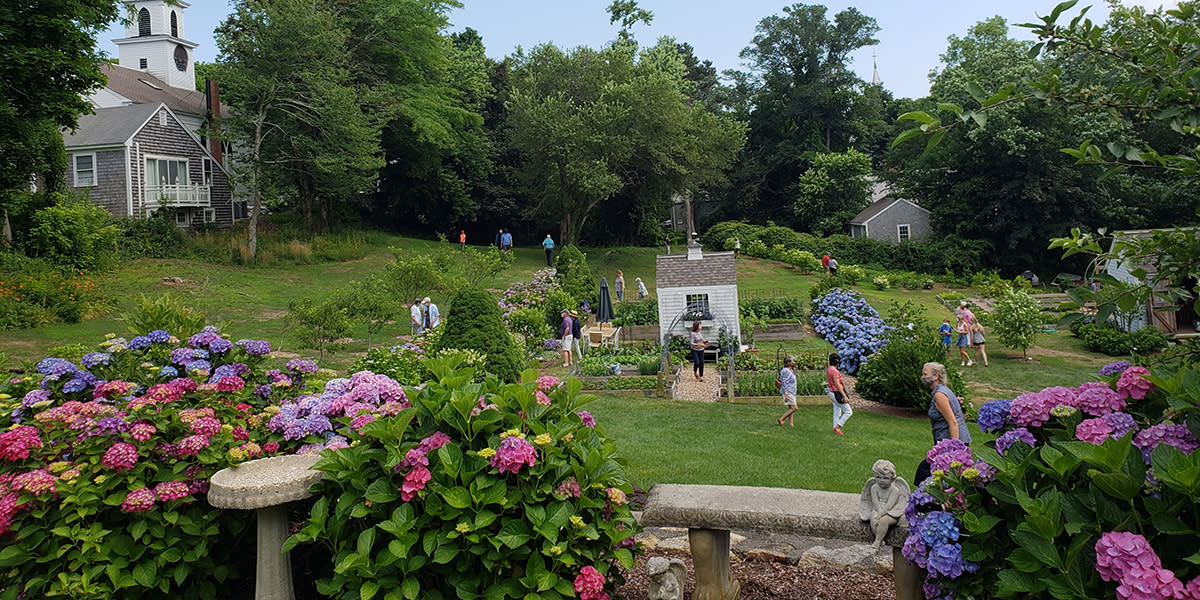 Learn from the best
Visit the exquisite grounds of Heritage Museums & Gardens in Sandwich. When you visit, pick up or download a self-guided tour through the grounds to discover more about Heritage's eight species of hydrangeas and over 170 exceptional cultivars. Stroll through the expanded North American Hydrangea Test Garden and the Cape Cod Hydrangea Society's superb Display Garden. Learn to identify and care for your hydrangeas at our hands-on Garden Discovery Cart, and take home one (or more!) of these signature plants from the special plant sale. There's even a fun activity guide highlighting these amazing plants designed just for kids and families! All activities are free with museum admission.
Themed promotions
The Hyannis HyArts Artists Shanties at Hyannis' Bismore Park  and Harbor Overlook will be blooming with specials and fun activities as a part of Hydrangea Fest! Peruse hydrangea-inspired artwork, jewelry, clothing and handbags from local artisans. Also check out garden-inspired creations by local artists at an Artisans Fair on Saturday, July 9, hosted by Soares Flower Garden Nursery in East Falmouth.

The oceanfront Red Jacket Beach Resort is the perfect backdrop on Thursday, July 14 for "Artists in Bloom," a curated marketplace of hydrangea- and other coastal-inspired art and artisans to browse and shop. Refreshments, snacks, gardening workshops and other fun activities will be available throughout the day.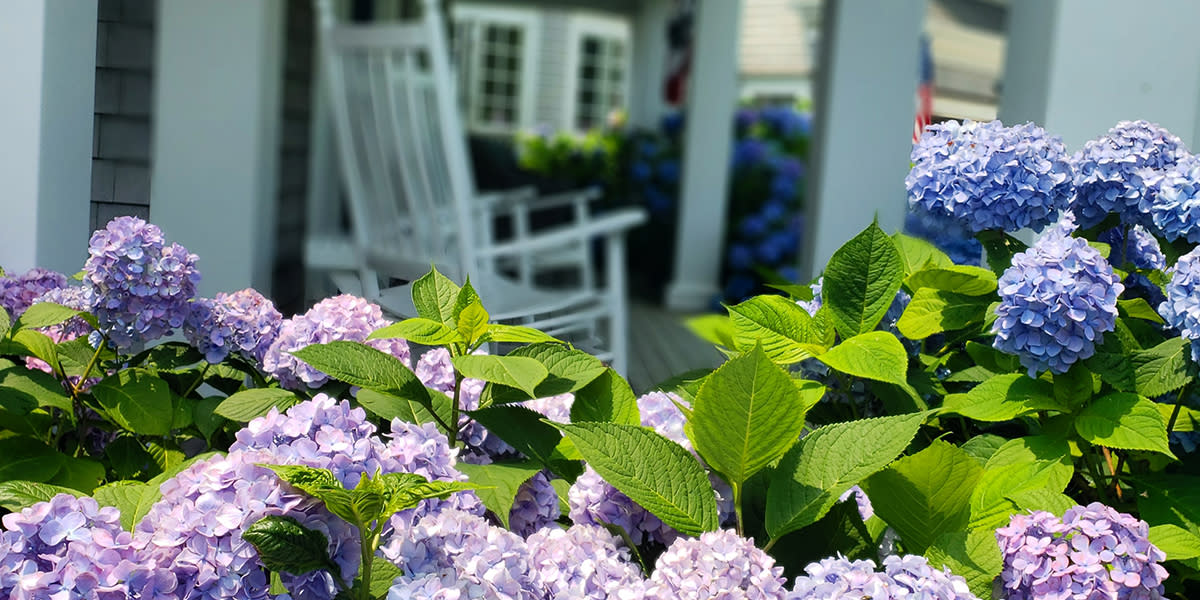 Ask the experts
If you've got stubborn blooms, hydrangea headaches, or are looking for an added burst of inspiration, don't miss the chance to ask the experts at Heritage's "Hydrangea University" on Saturday, July 9; presenters will inspire and entertain while sharing their tips and knowledge about hydrangeas. Also on July 9: Join Hyannis Country Garden for a virtual Happy Hour with garden expert C.L. Fornari and find out everything you ever wanted to know about Cape Cod's signature plant, or head over to Highfield Hall & Gardens in Falmouth for a colorful presentation from professional horticulturist Lorraine Ballato on "Success with Hydrangeas."

Kick Off the Festival with a Bang (or Bloom)
Mingle with other gardeners and those that appreciate them at the celebratory opening night party at Cape Cod Beer in Hyannis (Thursday, July 7). It's free to attend and open to the public!
More Info: For a full list of events and garden tours, visit CapeCodHydrangeaFest.com. Follow Cape Cod Hydrangea Festival on Facebook and Instagram. Tag us using @CapeCodHydrangeaFest in all your garden tour adventures to be featured!

This year's event is sponsored by Cape Cod Chamber of Commerce, Proven Winners, Monrovia, Bloomin' Easy, Hyannis Country Garden, Gardens by Barbara Conolly and Shorelines Illustrated.