Paul Niedzwiecki
Chief Executive Officer 
508-362-3225, ext. 504
Paul Niedzwiecki assumed the role of chief executive officer of the Cape Cod Chamber of Commerce on July 1, 2021.
Niedzwiecki, of West Barnstable, is a public policy professional and attorney with more than two decades of experience in public administration and crafting environmental and economic policy on Cape Cod.
As former executive director of the Cape Cod Commission, Niedzwiecki worked to reorganize the region's planning and regulatory agency to reduce red tape and assist communities to balance protection of the natural environment and fuel economic growth, while increasing transparency and community engagement.

Niedzwiecki has also held senior positions with Southfield Redevelopment Authority and Cape Cod Healthcare. In addition, he served as the assistant town manager in Barnstable, the Cape's largest town, where he established the Cape's first Growth Incentive Zone to bolster downtown Hyannis small business and was the first chairman of the Cape Cod Water Protection Collaborative.

Niedzwiecki holds a bachelor of science degree in public administration from Suffolk University and a juris doctor from Suffolk University Law School.
---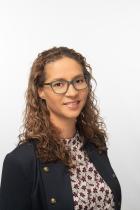 Noelle Pina
Chief of Staff 
508-362-3225, ext. 525

Noelle Pina serves as Chief of Staff at the Cape Cod Chamber of Commerce.  In her role at the Chamber, she leads government relations & public policy development; guides organizational alignment, has general oversight of all departments, and supports the work of all Chamber pillars.
Pina is a 14th generation Bahamian who moved to Cape Cod from Nassau in 2010, where she began her career at the One Southcoast Chamber of Commerce. Working with local legislators on policy issues sparked her interest in advocacy and prompted her to start the Southcoast Young Professionals Network and CHOICES, a high school dropout prevention program.
She moved to the Orleans Chamber of Commerce in 2013 as Executive Director. Her major accomplishments include restructuring operations and the dues model, publishing the award-winning Truly Orleans lifestyle magazine, managing 35+ events annually, connecting local owners to state-wide advocacy groups and regional legislators, and navigating the Chamber through the COVID-19 pandemic. While in Orleans, she completed the U.S. Chamber of Commerce prestigious Institute for Organization Management program and the Tufts University Institute for Nonprofit Practice.
Most recently, Pina was the Marketing and Business Development Manager for Friends' Marketplace, a community market based in Orleans. She currently serves on the Mashpee Affordable Housing Committee and on the board of the Homeless Prevention Council.
Pina lives in Mashpee with her husband Parish and their two boys, Kyle and Pierce.
---

Katy Acheson
Economic Development Director
508-362-3225, ext. 512

Katy Acheson is the Economic Development Director for the Cape Cod Chamber of Commerce. She accepted a role on the membership team at the Cape Cod Chamber in March of 2022 and soon found herself learning the ins and outs of the Blue Economy Foundation with her promotion in July of the same year.
Acheson is a published poet and self-published children's book author. She earned her master's degree in professional writing while teaching business communications at UMass Dartmouth and her bachelor's degree in English from UMass Amherst with departmental honors. She is also a proud Nauset Regional Highschool graduate who now calls the Upper Cape home.
She has worked for Cape-owned small businesses since she turned 14 years old. Experiences from selling kayaks to scooping ice cream give her first-hand understanding and appreciation for everything small business owners and staff manage day to day. The scope of her past work experience informs and inspires her every day. She also worked as executive assistant, followed by executive director, of the Mashpee Chamber of Commerce.
Fresh out of Cape Leadership Institute class of 2022, Acheson attended her first year of US Chamber Institute for Organization Management.  She is one of 35 fellows in the US Chamber's nation-wide Business Leads Fellowship Program, meeting October 2022 through March 2023 with a focus on workforce development.
---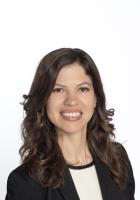 Christina Arabadzhieva
Workforce Housing Coordinator
508-231-4450

Christina Arabadzhieva is a seasoned business leader with over a decade of experience as a successful small business owner. As the founder and owner of Revive and Thrive Fitness, she has developed a strong skillset in organizational management, problem-solving, and team-building, making her a respected figure in the business community.

Currently, Arabadzhieva is spearheading the development and implementation of the J-1 Summer Hosting Program at the chamber. The program aims to provide accessible and affordable housing options to international university J-1 students who have secured summer jobs on Cape Cod. With her firsthand experience as a former J-1 exchange program participant and business owner, Arabadzhieva understands the challenges that both students and businesses face, and she is committed to making a positive impact in the community. She holds a Bachelor of Science degree in Business Administration from Suffolk University, and she is also a proud graduate of the Cape Cod Leadership Institute class of 2022.

She resides in Barnstable with her husband and two sons, and in her free time, she enjoys hiking, traveling, and spending quality time with her family.
---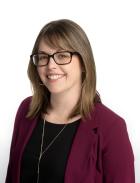 Lauren Barker
Director of Government Relations
508-362-3225, ext. 506
​
Lauren Barker is a public administration and economic development professional with more than 15 years of experience working with government and nonprofit organizations, both large and small. Throughout her career, Barker has earned a strong reputation for building strategic community partnerships, developing critical funding and resources, and advocating for key policy issues to help move organizations and communities forward.

Originally from Dallas-Fort Worth, Texas, Barker and her family washed-ashore to Cape Cod in 2017 to be closer to family, get outdoors more often, and enjoy the region's community-focused, small-town setting. Upon relocating to the Cape, Barker accepted the role of Chief Executive Officer with the regional nonprofit Cape Cod Young Professionals (CCYP). As the CEO of CCYP, she led a team of volunteers and staff to provide young Cape Cod workers with opportunities for professional connection, civic engagement, and career development. During her tenure as CEO, Barker developed a series of educational programs designed to encourage age-diverse participation in local government, and negotiated a partnership with $100,000 in State grant funding to bring the Entrepreneurship for All (EforAll) business accelerator program to Cape Cod.

Most recently, Barker served as the Economic Development Planner for the Town of Eastham, where she worked as a liaison to the local business community, managing projects and programs that contributed to the long-term economic vibrancy of the town. While at the Town of Eastham, she secured more than $700,000 in grant funds for major planning and infrastructure projects, and designed and implemented a façade improvement program to support post-pandemic recovery of local businesses, using $125,000 in local American Rescue Plan Act (ARPA) funds.

Barker holds a Masters Degree in Public Administration from the University of Texas at Arlington and a Masters Degree in Applied Anthropology from the University of North Texas. Her favorite place to be on Cape Cod is an Outer Cape beach in the shoulder season. She lives in Eastham with her husband and two children.
---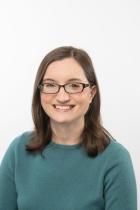 Haley Cote
Special Projects Coordinator
508-362-3225, ext. 536
​
Haley Cote is the Special Projects Coordinator for the Cape Cod Chamber of Commerce. She works closely with the CEO as his executive assistant and assists staff in a variety of Chamber endeavors.

Cote was born and raised on Cape Cod. She received her Bachelor of Science in Journalism from Suffolk University in 2014, going on to work as a journalist for the Cape Cod Times and Cape Cod Life Publications. In 2016, she became the Staff Writer for Cape Cod Life and worked her way up to become their Associate Editor. She also previously served as a Community Manager for CapeSpace, a co-working company that operates shared workspaces in Hyannis and Mashpee. Throughout her years working in local journalism and at CapeSpace, Cote has developed a deep appreciation and understanding of the Cape community and enjoys serving the individuals and businesses that make Cape Cod so special.

Cote is the Chair of the CCYP Connect Events Committee, a founding member of the Community Health Center's Young Professionals Committee, and a graduate of Leadership Cape Cod's 2022 Community Leadership Institute. She enjoys spending her free time with her friends and family – including her cat, Oreo – and going to concerts whenever she can.
---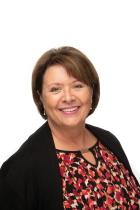 Karen Cummings 
Fiscal and HR Manager 
508-362-3225, ext. 519
​
Karen Cummings, HR & Fiscal Manager of the Cape Cod Chamber, joined the Chamber as bookkeeper in July 1999 and became a part of the management team in 2000.
​
Responsible for the human resource and fiscal operations of the Cape Cod Chamber, Coastal Community Capital, and the Cape Cod Economic Development Council, she oversees the day to day operations. Her background is in nonprofit accounting, having worked as office assistant at Community Action Committee of Cape Cod & Islands for 10 years.  She has been a member of the Cape & Islands License Plate Marketing Committee since 2000 and holds a Hospitality Management Certificate from Cape Cod Community College.

Cummings is a 2008 graduate of the Community Leadership Institute of Cape Cod & Islands and participates each year in the Grant Management Systems Conference to keep up to date with our accounting and loan software.

She grew up on Cape Cod and lives in Marstons Mills with her husband, while her two sons live nearby in Hyannis.
---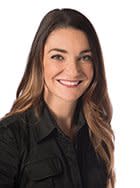 Liz DiGirolamo
Director of Tourism Outreach and Promotion
508-362-3225, ext. 510

DiGirolamo joined the Cape Cod Chamber in 2017. In her role as Director of Tourism Outreach and Promotion, she supports the marketing team in executing the Chamber's tourism marketing programs, implementing strategies to promote travel to Cape Cod, and managing sponsorships of the annual Cape Cod Travel Guide. Before moving to the CVB side of the Cape Cod Chamber in early 2023, DiGirolamo served as the Chamber's Director of Investor Relations, where she was responsible for leading the membership team in the acquisition and retention of chamber members, and developing and enhancing relationships with existing investors and partners.

In 2010, DiGirolamo left behind the dirty water of Boston and followed the salt air to her beloved Cape Cod.  A place where she spent many seasons living, working and playing! She has chosen Cape Cod as her home and place to raise her family and is committed to the mission of making Cape Cod a great place to live, work, play and create for others as well. DiGirolamo has an outstanding reputation in the community for excellent judgment, discretion, and marketing sensibility paired with a genuine passion for her work and overall kind nature. Prior to joining the Cape Cod Chamber, she worked and excelled in strategic business development, sales, HR, and marketing for over 15 years.
In 2017, DiGirolamo received the Cape & Plymouth Business's 40 Under 40 award and serves on the board of directors for Love Live Local, a 501(c) nonprofit organization. She also runs and fundraises annually for Home Base, a Red Sox Foundation and Massachusetts General Hospital Program, dedicated to healing the invisible wounds of Veterans of all eras, Service Members, Military Families and Families of the fallen through world-class clinical care, wellness, education, and research. 

Her proudest accomplishment and greatest gift is being a mom to her daughter, Coco.
---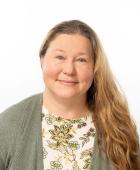 Greta Georgieva
Programs and Events Manager 
508-362-3225, ext. 533

Greta Georgieva joined the Cape Cod Chamber in November 2013.  In her role as Program and Events Manager, she administers special projects such as the annual Cape Cod Hydrangea Fest, she curates the weekly Chamber electronic newsletter, maintains the online events calendars, and works alongside all Chamber staff to ensure smooth running events of all sizes including networking events and workshops. She also supports the work of the VP of Sales, assists with lead dissemination, trade show presence and visitor services.

Georgieva received her degree in Computer Science from Quincy College and BA in English Philology in Bulgaria. Greta is passionate about nature and photography, in fact many of the images that appear on Cape Cod Chamber social media channels are her work. 
---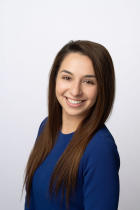 Paige Goulet
Business Development Manager
508-362-3225, ext. 537

Paige Goulet is the Business Development Manager for the Cape Cod Chamber of Commerce. She works closely with the Director of Investor Relations to recruit and retain members and helps local businesses on Cape Cod navigate local, state and federal resources as well as the Chamber membership to assist in their business growth.

Born and raised in Sandwich, Goulet is a graduate of Sandwich High School and received a bachelor's degree in business administration from UMass Dartmouth. She previously worked as an administrative assistant for RISE Engineering and in customer service at Bed Bath & Beyond as their Beyond Services Specialist. Goulet brings an infectious enthusiasm and passion for helping people to everything she does.

Goulet is an avid concertgoer and reader, and can often be found trekking through the West Barnstable Conservation trails. But more often than not, when she's not working, you can find her at home snuggling with her two Chihuahua puppies, Shiloh and Gizmo.
---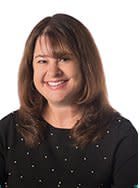 Kristen Mitchell Hughes 
Vice President of Tourism Marketing 
508-362-3225, ext. 531

Kristen Mitchell Hughes is the Vice President of Tourism Marketing for the Cape Cod Chamber of Commerce, which she joined  in November 2003. 

​A 1997 graduate of the University of New Hampshire, Mitchell Hughes moved to the Cape shortly after graduating and worked as a reporter for the Falmouth Enterprise newspaper. In 2000, she began working for The Davenport Companies of South Yarmouth as a marketing/PR coordinator, helping to promote and market the diverse group of hotels and businesses under the company's umbrella.

In her role at the Chamber, Mitchell Hughes is responsible for all day-to-day oversight of the Chamber's marketing programs, primarily in relation to tourism. Other responsibilities include recruiting PR opportunities, planning and executing the Chamber's seasonal advertising and digital marketing campaigns, managing the Chamber's website and social media programs, and coordinating the annual Quahog Day in June.  She serves as editor of the Chamber's Cape Cod Travel Guide digital magazine, and coordinates the marketing programs for the Cape & Islands License Plate.

Mitchell Hughes previously served as secretary on the board of the Cape Cod Children's Museum, is current secretary of the Mashpee Youth Soccer Organization, and is a past recipient of Cape & Plymouth Business magazine's "40 under 40" young professional awards. She resides in Mashpee with her husband Tom and their son Jameson.
---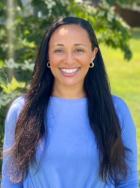 Chanell Jatkola
Communications Director
508-362-3225, ext. 540

Chanell Jatkola joined the Cape Cod Chamber in August of 2018 as part of the membership team, supporting the Chamber's members as liaison for member services.  
 
Growing up on Cape Cod, Jatkola graduated from Barnstable High School and went on to earn a BS in Public Communication from Northeastern University.  Following college, Jatkola has worked in the areas of marketing and meeting planning while residing in Atlanta, GA and then as the Marketing and Events Coordinator for the Barnstable Senior Center and Community Services Assistant for the Town of Barnstable.

Most recently, Jatkola served as the Student Activities and Diversity and Inclusion Coordinator at Cheshire Academy where she was responsible for the strategic leadership of all student weekend activities, campus events and diversity initiatives to enhance the overall student experience at Cheshire Academy.  

Jatkola is a 2022 recipient of Cape & Plymouth Business magazine's "40 under 40" young professional awards. She resides in Hyannis with her husband Ross and three sons.
---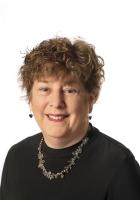 Patti Lloyd 
Sr. Vice President of Sales
508-362-3225, ext. 535
Patti Lloyd is the Senior Vice President of Sales with a 22-year career at the Cape Cod Chamber of Commerce. Working to bring business from across the United States and world to Cape Cod, Patti collaborates with professional associations, trade groups, multinational corporations, higher education institutions, professional sports groups, and the entertainment industry to put the Cape on-the-map. Patti is a champion for the members and is constantly exploring ways to expand the organization and services provided to the businesses comprising the Cape Cod Chamber.
Born an American army kid in Germany and graduating from Gloucester High School, Patti went on to earn a degree in Psychology from the University of Massachusetts Amherst. She spent much of her professional career in the hospitality industry of Cape Cod, running multiple restaurants serving thousands-of-plates-per-night at the height of the season. Patti cut her teeth in the large tour industry and built organic relationships deal-by-deal to put heads-in-beds across the hotels of Cape Cod. Since joining the Chamber, Patti has personally enrolled dozens of businesses into members, and brought tens-of-thousands of travelers to the Cape.
Patti's professional career is complimented by experiences of public service across the hospitality and tourism industries at the local, state, and national levels. Patti was the Board Director for the Yarmouth Chamber of Commerce from 1993-to-1997, and again, from 2002-to-2008. In addition, she has served as the Membership Chair of the New England Professional Convention Management Association (PCMA), and as President of the New England Society of CVB'S Association. Patti presently sits on the American Bus Association's Board of Governors. Her public service also extends into healthcare, where she was a Board Member of the Cape Cod Chapter of the American Cancer Society for over eight years.
Patti Lloyd's main objective is to promote Cape Cod as a premier destination for corporate, association and SMERF [Social, Military, Education, Religious, and Fraternal] meetings and conventions. She has many years of acumen to create the perfect reunions, weddings, golf, and sporting events. It is also Patti's responsibility to assist event and meeting planners in securing the services necessary to create a successful, memorable experience.
Over the course of her tenure, Patti has earned a myriad of accolades, such as the Massachusetts Hospitality Tourism Award, the Ontario Motor Coach Association Supplier of Distinction, the New England Bus Association Award of Distinction, and received Hyannis Main Street Bid's Citizen of the Year award and accolades from the Yarmouth Ice Club. She is a dedicated professional with a strong reputation for delivering results and creating events and experiences second-to-none.
---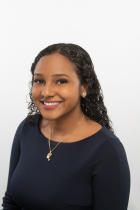 Janae Mendes
Member Engagement Specialist
508-362-3225, ext. 518

Janae Mendes is the Member Engagement Specialist at the Cape Cod Chamber of Commerce. She provides multi-function support to the Membership Team, including membership retention tasks, and connects with the community on behalf of the Chamber.
A Yarmouth native, Janae graduated from D-Y High School in 2012. She prides herself on always striving to excel in her career path. She's previously worked as a relationship banker for Santander, and most recently worked for the Common Start Coalition as an advocate for the Common Start Legislation, which is currently in the process of being passed in the Massachusetts legislature and would help provide affordable early education and child care. Janae is incredibly passionate about serving her community and is particularly passionate about issues related to childcare and elder services.

Mendes currently resides in Yarmouth Port with her daughter, Brielle, and their mini poodle, Coco. She loves being with her family and watching movies, biking or doing arts and crafts with Brielle.
Sharon Nance
Sales Coordinator

Sharon Nance is the Sales Coordinator for the Cape Cod Chamber. In her role, Nance assists the Senior VP of Sales in attracting visitors from throughout the country to Cape Cod.
Nance joins the Chamber with a wealth of experience in the hospitality industry. She's previously worked in guest services for the Bayside Resort, Chatham Bars Inn, and Red Jacket Resorts – the latter where she ultimately served as their Sales Manager. She most recently served as the Rental Manager for Sea Shore Rentals in Orleans.
If Nance isn't out on the Cape's nature trails with her dog, then she's most likely planning her next great getaway. She loves to travel and has been to Switzerland, France, Italy, Germany, Mexico, the Cayman Islands, Aruba, Tortola, and St. Lucia. Her favorite destination, though, is the Cayman Islands, and she tries to make it down there every year with her family.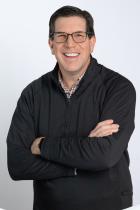 Will Rubenstein
Director of Membership
508-231-4455

Will Rubenstein joined the Cape Cod Chamber of Commerce as Director of Membership in March 2023.

Will moved to Yarmouth Port from Portland, Maine in 2004 to become co-owner of Camp Wingate*Kirkland, a summer camp and outdoor education center. Its programs have transformed the lives of thousands of adolescents and young adults across the world. In addition to his own business, Will was selected for EforAll Cape Cod's first cohort in 2018 and worked at Big Brothers Big Sisters of the Cape and Islands as well as Entrepreneurs Forever as its first-ever Southeastern Massachusetts/Rhode Island Community Director.

Most recently, Will was the Community and Volunteer Engagement Specialist for The Animal Rescue League of Boston's Brewster branch. He served in a new role, responsible for recruitment, training and onboarding of Cape volunteers as well as assisting with community-based events, relationship building, brand awareness, and civic outreach. He currently serves on the Yarmouth Planning Board and Capital Budget Committee and has been a volunteer Big Brother to Carlos for seven years. He is a past board member of Cape Cod Young Professionals, and the past President of both Cape Cod Child Development and the Massachusetts Camping Association. Will lives in Yarmouth Port with his wife Sandy, their two girls, Mia, and Sarah, one Goldendoodle and 14 hens.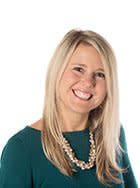 Danielle Walsh 
Office/Info Systems Manager 
508-362-3225, ext. 516

Danielle Walsh, Office and IT Manager for the Cape Cod Chamber of Commerce, has been employed by the Chamber since May 2005. She is a graduate of Bridgewater State University in 2002 with a degree in management and accounting.

At the Chamber, Walsh is responsible for accounts receivable and payable and working with the membership department on billing and account management. She oversees scheduling and management of the Chamber visitor center. She also works as the bookkeeper for our sister organization, Coastal Community Capital. 
​
Walsh resides in Sandwich with her husband and son.
---