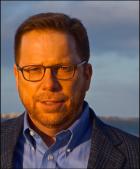 Paul Niedzwiecki
Chief Executive Officer 
508-362-3225, ext. 504
Paul Niedzwiecki assumed the role of chief executive officer of the Cape Cod Chamber of Commerce on July 1, 2021.
Niedzwiecki, of West Barnstable, is a public policy professional and attorney with more than two decades of experience in public administration and crafting environmental and economic policy on Cape Cod.
As former executive director of the Cape Cod Commission, Niedzwiecki worked to reorganize the region's planning and regulatory agency to reduce red tape and assist communities to balance protection of the natural environment and fuel economic growth, while increasing transparency and community engagement.

Niedzwiecki has also held senior positions with Southfield Redevelopment Authority and Cape Cod Healthcare. In addition, he served as the assistant town manager in Barnstable, the Cape's largest town, where he established the Cape's first Growth Incentive Zone to bolster downtown Hyannis small business and was the first chairman of the Cape Cod Water Protection Collaborative.

Niedzwiecki holds a bachelor of science degree in public administration from Suffolk University and a juris doctor from Suffolk University Law School.
---
Noelle Pina
Chief of Staff 
508-362-3225, ext. 525

Noelle Pina serves as Chief of Staff at the Cape Cod Chamber of Commerce.  In her role at the Chamber, she leads government relations & public policy development; guides organizational alignment, has general oversight of all departments, and supports the work of all Chamber pillars.
Pina is a 14th generation Bahamian who moved to Cape Cod from Nassau in 2010, where she began her career at the One Southcoast Chamber of Commerce. Working with local legislators on policy issues sparked her interest in advocacy and prompted her to start the Southcoast Young Professionals Network and CHOICES, a high school dropout prevention program.
She moved to the Orleans Chamber of Commerce in 2013 as Executive Director. Her major accomplishments include restructuring operations and the dues model, publishing the award-winning Truly Orleans lifestyle magazine, managing 35+ events annually, connecting local owners to state-wide advocacy groups and regional legislators, and navigating the Chamber through the COVID-19 pandemic. While in Orleans, she completed the U.S. Chamber of Commerce prestigious Institute for Organization Management program and the Tufts University Institute for Nonprofit Practice.
Most recently, Pina was the Marketing and Business Development Manager for Friends' Marketplace, a community market based in Orleans. She currently serves on the Mashpee Affordable Housing Committee and on the board of the Homeless Prevention Council.
Pina lives in Mashpee with her husband Parish and their two boys, Kyle and Pierce.
---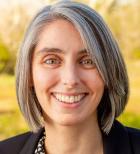 Katy Acheson
Business Development Manager
508-362-3225, ext. 512

Katy Acheson joined the Cape Cod Chamber of Commerce's membership team as the Business Development Manager in March 2022. In her new role, Acheson's main focus will be working with the Cape Cod business community to support their growth via the many benefits the Chamber offers.  
Prior to joining the Cape Cod Chamber, Acheson worked for the Mashpee Chamber of Commerce. She served as the Mashpee Chamber's executive assistant from 2013 to April 2021, at which point she was appointed the chamber's executive director. In her short tenure as director, she was chairperson of the Local Cape Chambers Collaborative (LC3), enrolled in the Community Leadership Institute class of 2022, and awarded the honor of Cape & Plymouth Media's 40 Under 40.
After graduating from Nauset Regional Highschool, Acheson studied at Cape Cod Community College for one year before transferring to UMass Amherst. She earned her degree in English Literature with honors and a minor in Japanese Literature. Continuing her studies at UMass Dartmouth, she graduated with a Master's in Professional Writing and years of experience in business communications through teaching undergraduate courses while earning her degree.
As well as writing professionally, Acheson writes poetry and she self-published a children's book with her husband and brother called "Cats Don't Fly in Airplanes". She is a baker, likes to jog, and is happy to call Sandwich her home.
---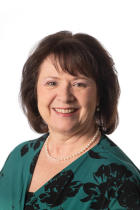 Karen Cummings 
Fiscal and HR Manager 
508-362-3225, ext. 519
​
Karen Cummings, HR & Fiscal Manager of the Cape Cod Chamber, joined the Chamber as bookkeeper in July 1999 and became a part of the management team in 2000.
​
Responsible for the human resource and fiscal operations of the Cape Cod Chamber, Coastal Community Capital, and the Cape Cod Economic Development Council, she oversees the day to day operations. Her background is in nonprofit accounting, having worked as office assistant at Community Action Committee of Cape Cod & Islands for 10 years.  She has been a member of the Cape & Islands License Plate Marketing Committee since 2000 and holds a Hospitality Management Certificate from Cape Cod Community College.

Cummings is a 2008 graduate of the Community Leadership Institute of Cape Cod & Islands and participates each year in the Grant Management Systems Conference to keep up to date with our accounting and loan software.

She grew up on Cape Cod and lives in Marstons Mills with her husband, while her two sons live nearby in Hyannis.
---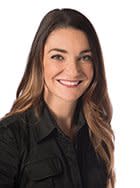 Liz DiGirolamo
Director of Investor Relations
508-362-3225, ext. 510

Liz DiGirolamo joined the Cape Cod Chamber on October of 2017 as Membership & Sales Manager, and was appointed the Director of Investor Relations in March 2022. Her main focus is to manage the marketing of the Chamber to prospective members while providing superior frontline customer service & support for existing members.

In 2010, DiGirolamo left behind the dirty water of Boston and followed the salt air to her beloved Cape Cod.  A place where she spent many seasons living, working and playing! She has chosen Cape Cod has her home and place to raise her family and is committed to the mission of making Cape Cod a great place to live, work, play and create for others as well. Prior to joining The Cape Cod Chamber, DiGirolamo was the Key Account Multi Media Marketing Executive at Cape Cod Media Group, where her responsibilities included implementation of complex digital marketing programs, brand management, events, and corporate sponsorships. Her expertise included the verticals of healthcare, banking, and both residential and commercial services.  She provided consistent strategic advertising and marketing counsel to clients and customers, with a particular focus on how to "be found" online.

DiGirolamo has an outstanding reputation in the community for excellent judgment, discretion, and marketing sensibility paired with a genuine care for her clients and an overall kind nature. Prior to joining CCMG, DiGirolamo worked and excelled in strategic business development, sales, HR, and marketing for over 14 years.

Her proudest accomplishment and greatest gift is being a mom to her young daughter, Coco.
---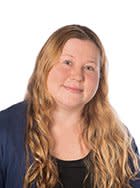 Greta Georgieva
Administrative Assistant 
508-362-3225, ext. 533

Greta Georgieva joined the Cape Cod Chamber in November 2013.  In her role at the Chamber, she supports the work of the VP of Sales and the CEO, and coordinates international media FAMs, lead dissemination and trade show presence.  She also administers special projects, including the annual Cape Cod Hydrangea Fest, the bi-weekly Chamber electronic newsletter and the online events calendar. Geogieva received her degree in Computer Science from Quincy College.
---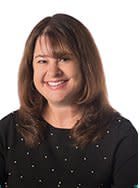 Kristen Mitchell Hughes 
Vice President of Tourism Marketing 
508-362-3225, ext. 531

Kristen Mitchell Hughes is the Vice President of Tourism Marketing for the Cape Cod Chamber of Commerce, which she joined  in November 2003. 

​A 1997 graduate of the University of New Hampshire, Mitchell Hughes moved to the Cape shortly after graduating and worked as a reporter for the Falmouth Enterprise newspaper. In 2000, she began working for The Davenport Companies of South Yarmouth as a marketing/PR coordinator, helping to promote and market the diverse group of hotels and businesses under the company's umbrella.

In her role at the Chamber, Mitchell Hughes is responsible for all day-to-day oversight of the Chamber's marketing programs, primarily in relation to tourism. Other responsibilities include recruiting PR opportunities, planning and executing the Chamber's seasonal advertising and digital marketing campaigns, managing the Chamber's website and social media programs, and coordinating the annual Quahog Day in June.  She serves as editor of the Chamber's Cape Cod Travel Guide digital magazine, and coordinates the marketing programs for the Cape & Islands License Plate.

Mitchell Hughes previously served as secretary on the board of the Cape Cod Children's Museum, is current secretary of the Mashpee Youth Soccer Organization, and is a past recipient of Cape & Plymouth Business magazine's "40 under 40" young professional awards. She resides in Mashpee with her husband Tom and their son Jameson.
---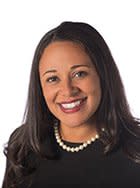 Chanell Jatkola
Member Liaison
508-362-3225, ext. 540

Chanell Jatkola joined the Cape Cod Chamber in August of 2018 as part of the membership team, supporting the Chamber's members as liaison for member services.  
 
Growing up on Cape Cod, Jatkola graduated from Barnstable High School and went on to earn a BS in Public Communication from Northeastern University.  Following college, Jatkola has worked in the areas of marketing and meeting planning while residing in Atlanta, GA and then as the Marketing and Events Coordinator for the Barnstable Senior Center and Community Services Assistant for the Town of Barnstable.

Most recently, Jatkola served as the Student Activities and Diversity and Inclusion Coordinator at Cheshire Academy where she was responsible for the strategic leadership of all student weekend activities, campus events and diversity initiatives to enhance the overall student experience at Cheshire Academy.  

Jatkola currently resides in Hyannis with her husband Ross and three sons.
---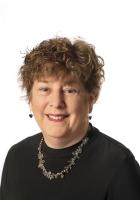 Patti Lloyd 
Sr. Vice President of Sales
508-362-3225, ext. 535

Patti Lloyd has been with the Cape Cod Chamber since August 2000. She has many years of management experience in restaurants, catering, corporate, association and the group tour business.

Lloyd is a graduate of Gloucester High School and attended the University of Massachusetts Amherst. She is a past board director for the Yarmouth Area Chamber of Commerce, serving for ten years from 1993 through 1997 and 2002 though 2008. She has held the position of membership chair for New England PCMA and was a board member of the Cape Cod Chapter of the American Cancer Society for eight years. She served on the board of Cape Cod Hospitality and Marketing Association and for the American Bus Association has served two years on the Orientation Committee, three years on the Membership Committee, and Communication Committee for American Bus Association. Lloyd is also the past President of the New England Society of CVB'S Association, which she chaired for 6 years.

Lloyd was the recipient of the Massachusetts Hospitality Tourism award in 1997 and also the recipient of the Yarmouth Area Chamber's President's Award in 1995 and 2005. She was presented the Ontario Motor Coach Association's 2014 Supplier Member Award of Distinction, and in March 2015 was awarded a special recognition from the Yarmouth Ice Club. Patti presently is a member of American Bus Association's Foundation Board of Governors.

Her main objective is to promote Cape Cod as a premier destination for corporate, association and SMERF meetings and conventions as well as incentives, reunions, weddings, golf and sporting events. It is also her responsibility to assist event and meeting planners in securing services needed to create a successful and memorable experience. Lloyd is surrounded by a wonderful family consisting of her sisters, nephews and friends.
---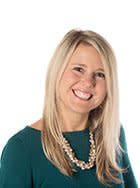 Danielle Walsh 
Office/Info Systems Manager 
508-362-3225, ext. 516

Danielle Walsh, Office and IT Manager for the Cape Cod Chamber of Commerce, has been employed by the Chamber since May 2005. She is a graduate of Bridgewater State University in 2002 with a degree in management and accounting.

At the Chamber, Walsh is responsible for accounts receivable and payable and working with the membership department on billing and account management. She oversees scheduling and management of the Chamber visitor center. She also works as the bookkeeper for our sister organization, Coastal Community Capital. 
​
Walsh resides in Sandwich with her husband and son.
---