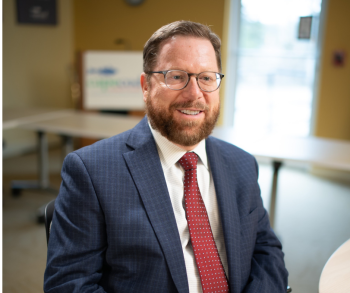 As Cape Cod's only regional business advocacy organization, the Cape Cod Chamber works diligently to address issues that concern our business community. From the Cape's 15 towns to the state and federal levels, we ensure that government considers regionally appropriate business objectives and viewpoints; keep our members informed on issues that may impact their business; and coordinate action on relevant policy and legislation. 
Over the last few weeks, a handful of members have contacted the Chamber, asking what the Massachusetts emergency migrant crisis could mean for business and tourism on Cape Cod. According to a recent WCAI article, 27 families are being housed in Yarmouth, and additional families have been placed in Bourne. In response to this question, the Chamber has joined with other major Chambers of Commerce across the Commonwealth in advocating for a crisis management plan that is both humanitarian and economically responsible: let them work.
The justification for this position is simple. Labor supply has emerged as a top issue for most of the Chamber's 1,000 members. This concern is mirrored by businesses nationally and statewide. A summer survey from the Associated Industries of Massachusetts (AIM) revealed that 74% of employer respondents had unfilled positions and, for many of these, the vacancies comprised 10% or more of their workforce. Here on Cape Cod, the high cost and low availability of housing, increasing maintenance work on the Bourne and Sagamore bridges, and many other factors serve to compound the years-long, significant shortage of workers. Labor force participation in the region currently hovers around 50% of the total population, and nearly half of our labor force does not live on Cape Cod.
Historically, Cape Cod has turned to a labor pool of foreign-born workers to fill gaps in the local workforce, using resources like the J-1 and H-2B Visa programs. These efforts have tangible benefits for our region. With this supplemental workforce, a significant number of Cape Cod businesses can operate at increased capacity and bring in more revenue, particularly during the busy summer tourism season. Further, Visa workers frequently become permanent Cape Cod residents and business owners, contributing to the overall richness and fabric of our communities.
The current emergency migrant crisis clearly puts enormous pressure on finite state and local budgets and presents a variety of challenges for our local communities. It also offers an opportunity to further supplement Cape Cod's chronically under-resourced labor force. Expediting work authorization for migrants legally entering our state is a commonsense approach to alleviate strained resources, helping new arrivals to move out of emergency shelter while longer-term solutions are established. Reactive approaches, in contrast, could create precedents that constrict economic opportunity in our region and have unintended future consequences for broader workforce housing needs.
We want to reassure our members that the current migrant crisis in no way compromises the Chamber's ongoing work to promote our region as a desirable tourism destination, or to address long-term housing, workforce, and economic issues on Cape Cod. State and federal action on this crisis is still evolving. The Cape Cod Chamber will continue to monitor developments and, to the extent these issues have potential to impact the Cape Cod business and tourism climate, we will work to be a partner at the table, advocating for solutions that meet the needs of our local communities and businesses.