To date, 2023 vacation rental bookings on Cape Cod, Martha's Vineyard, and Nantucket continue to show significant growth from the pre-pandemic years, even as they fall short of last year due to greater inventory and slightly less demand this year.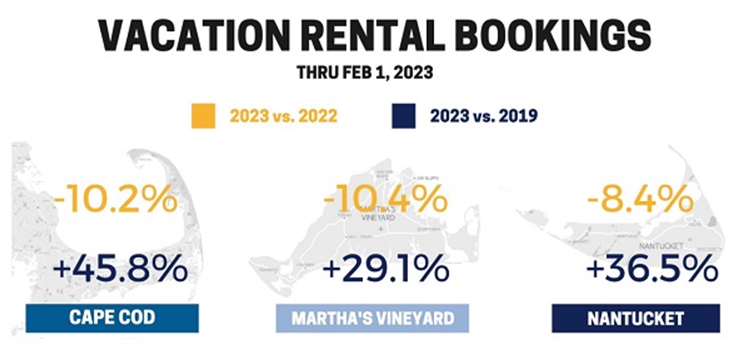 Vacationer demand (inquiries) are similar to these booking numbers, with a 59% increase in January vs 2019 yet a 22% decrease vs 2022.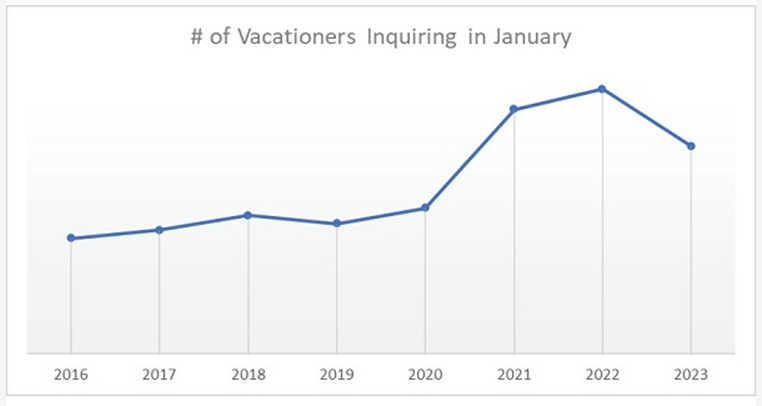 It's worth noting the recent trend of bookings, which have been occurring earlier than in the past. Since the start of the pandemic, vacationers are planning their summer trips as early as the previous fall rather than wait until after the Holidays as they used to. Thus, our overall booking numbers represent the high demand not just from January but since the end of last summer.
Current inventory of Available Homes
Here's a current look at the percentage of Cape and Islands homes on our site with availability during each of the 10 weeks of summer. On average, the 10 weeks are about 5-9% more available compared to same time last year.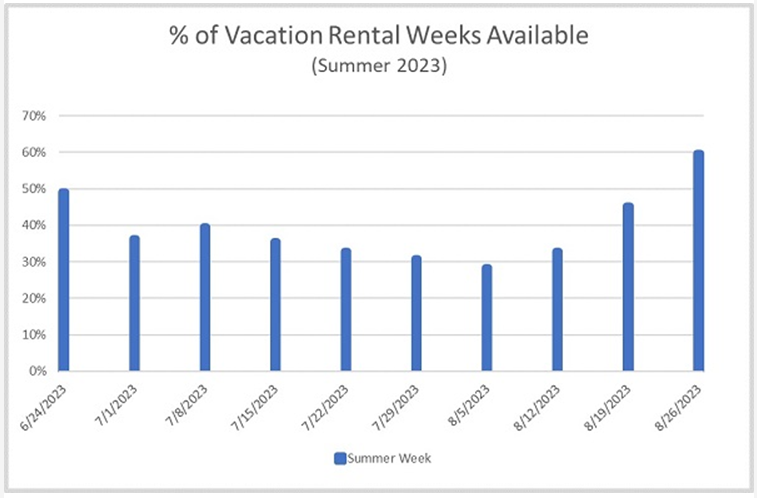 The Cape and Islands continue to attract vacationers, not only due to the region's accessibility, but also because of the wide variety of rental homes of all sizes and prices. During the pandemic, thousands of vacationers rented a private home for the first time and realized the benefits of the privacy, amenities, and reasonable rates that vacation rentals offer.