Advertising Opportunities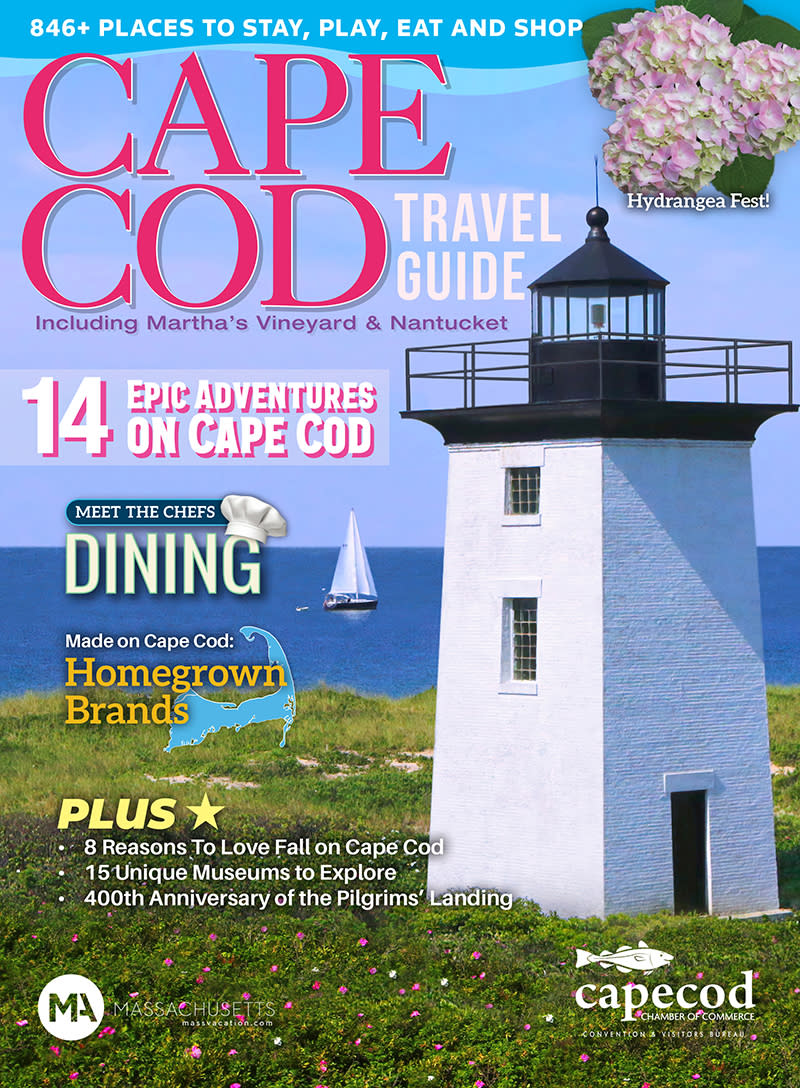 Cape Cod Travel Guide
Available on newsstands across the nation, the annual Cape Cod Travel Guide is packed interesting articles, beautiful photography, and information about arts & culture, recreation, beaches, shopping, dining, accommodation choices and getting around on Cape Cod.  The Cape Cod Travel Guide appears nationally and in corporate locations in Toronto, Canada, along with such major retail outlets as CVS, Barnes & Noble, major-market BJ's and Wal-Mart stores. We have strategically expanded our distribution to 280 hotels in Boston, Providence and the South Shore and 200 corporate locations in New York City, Connecticut and Boston. It is also available for travelers at visitor centers throughout Southeastern Massachusetts, at travel trade and consumer shows, and by mail to potential visitors. To reserve advertising space, email membership@capecodchamber.org or call 508-362-3225, option 2.

Pad Map
Let the Cape Cod Chamber put your business on the Map!  We print 40,000 full-color street and road maps on a tear-off pad map, for easy distribution to visitors via visitors centers, accommodations, consumer shows and trade shows. For more information, email Greta Georgieva or call her at 508-744-5567.

Request for use of our mailing list
Purchase our mailing list of over 1,300 member contacts. Receive the list via email (in Excel format) or on labels. One-time mailing use only. Email membership@capecodchamber.org or call 508-362-3225, option 2.