HOW TO SAFELY ENJOY CAPE COD
Updated January 7, 2021

Cape Cod is ready to host you! We are working together to keep you safe so all are following the Commonwealth's Mandatory Safety Standards.
If you are traveling to Cape Cod from within Massachusetts or from Hawaii, you don't need to self-quarantine. This list of lower risk COVID-19 states will be updated regularly. Visitors from other states must complete a Massachusetts Traveler Form. Read more >
As of December 26, 2020, the Cape Cod and the Islands have a temporary restriction on gathering and occupancy limits of 25%.  Details and future updates can be found here>
Early Closure of Businesses: Businesses and activities must close to the public between the hours of 9:30 pm and 5 am.
Face Coverings: People must wear face-coverings in all public places, even where they are able to maintain 6 feet of distance from others.
Restrictions on Gatherings: New restrictions are in place for private parties and home-based activities - click here to read them.
Take care of the small things, and we'll impact the big things! Keep on that social distancing even on trails and beaches. Wear your mask and wash your hands, and help us keep Cape Cod litter-free, clean and blue!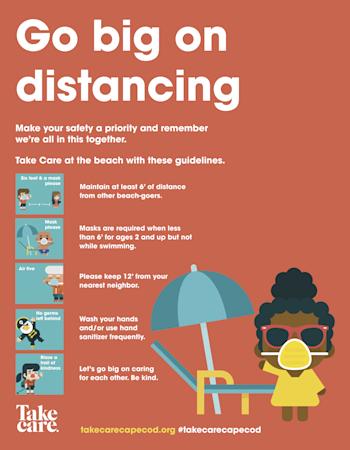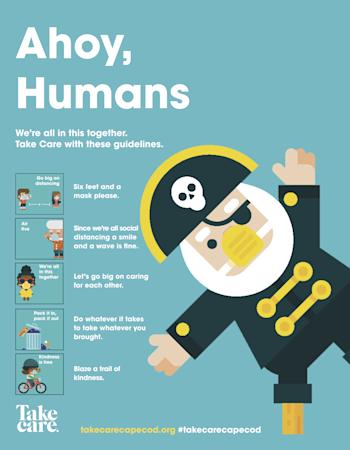 Check our latest updates on Instagram and Facebook. Please know that Cape Cod's fresh sea air, beautiful beaches, walking & biking trails and glorious gardens are waiting to embrace you!
In the Meantime, You Can:
Guidance to Visitors and Members of the Cape & Islands Seasonal Community in English
Guidance to Visitors and Members of the Cape & Islands Seasonal Community in Portuguese
Guidance to Visitors and Members of the Cape & Islands Seasonal Community in Spanish
Additional Information:
COVID-19 Resources for Businesses