HOW TO SAFELY ENJOY CAPE COD
Updated April 27, 2021

Cape Cod is ready to host you! We are working together to keep you safe so all are following the Commonwealth's Mandatory Safety Standards.
Effective March 22, 2021 the following Travel Advisory is in effect: The new travel advisory urges all persons entering Massachusetts, including returning residents, are advised to quarantine for 10 days upon their arrival if they have been out of the state for 24 hours or more. The advisory does not apply to anyone in the following categories:
Anyone who is returning to Massachusetts after an absence of fewer than 24 hours. 
Travelers who have a negative COVID-19 test result that has been administered up to 72 hours prior to their arrival in Massachusetts. 
Travelers who are fully vaccinated (i.e. who have received two doses of either the Moderna or Pfizer COVID-19 vaccines OR who have received a single dose of the Johnson & Johnson vaccine, 14 days or more ago and who do not have symptoms). 
Travelers are additionally encouraged to consult and follow the CDC's guidelines and requirements for travel.

Effective April 30, 2021, the Face Coverings Order will be relaxed for some outdoor settings:
Face coverings will still be required at all times in indoor public places, with certain exceptions noted in the sector-specific rules (e.g., eating, sitting in your own office)
Face coverings will be required outside in public when it is not possible to socially distance, and at other times required by sector-specific guidance (e.g., at events or gatherings)
Follow state guidance on participating in large gatherings, like weddings and concerts. Everyone, even people who have been fully vaccinated, should adhere to current guidance on gathering limits, as well as sector-specific safety rules for activities such as concerts. Review the latest orders on Limits on Gatherings.

Safe Socialization Strategies and Information Post Vaccination

Visitors to all National Park Service facilities and buildings, including Cape Cod National Seashore, are now required to wear face masks, a mandate that went into effect on 2-2-21 with an executive order by President Joe Biden.

Take care of the small things, and we'll impact the big things! Keep on that social distancing even on trails and beaches. Wear your mask and wash your hands, and help us keep Cape Cod litter-free, clean and blue!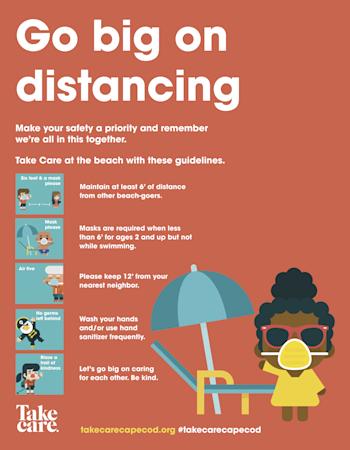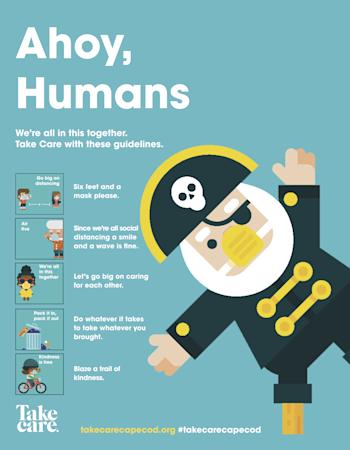 Check our latest updates on Instagram and Facebook. Please know that Cape Cod's fresh sea air, beautiful beaches, walking & biking trails and glorious gardens are waiting to embrace you!
In the Meantime, You Can:
Guidance to Visitors and Members of the Cape & Islands Seasonal Community in English
Guidance to Visitors and Members of the Cape & Islands Seasonal Community in Portuguese
Guidance to Visitors and Members of the Cape & Islands Seasonal Community in Spanish
Additional Information:
COVID-19 Resources for Businesses