HOW TO SAFELY ENJOY CAPE COD
Updated February 25, 2021

Cape Cod is ready to host you! We are working together to keep you safe so all are following the Commonwealth's Mandatory Safety Standards.
If you are traveling to Cape Cod from within Massachusetts or from Hawaii, you don't need to self-quarantine. This list of lower risk COVID-19 states will be updated regularly. Visitors from other states must complete a Massachusetts Traveler Form. Read more >
On 2-25-21, Governor Baker said announced that starting 3-1-21, the state of Massachusetts will move to Phase 3, Step 2 of its economic reopening plan amid the COVID-19 pandemic. This will allow indoor performance venues and indoor recreational activities to reopen and capacity limits across all sectors will increase to 50 percent. He said Massachusetts will then move to Step 1, Phase 4 of the reopening plan on 3-22-21, as long as the public health data continues to get better. Details and future updates can be found here>
Face Coverings: People must wear face-coverings in all public places, even where they are able to maintain 6 feet of distance from others.
Visitors to all National Park Service facilities and buildings, including Cape Cod National Seashore, are now required to wear face masks, a mandate that went into effect on 2-2-21 with an executive order by President Joe Biden.

Take care of the small things, and we'll impact the big things! Keep on that social distancing even on trails and beaches. Wear your mask and wash your hands, and help us keep Cape Cod litter-free, clean and blue!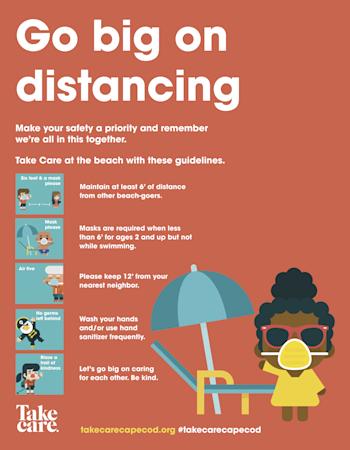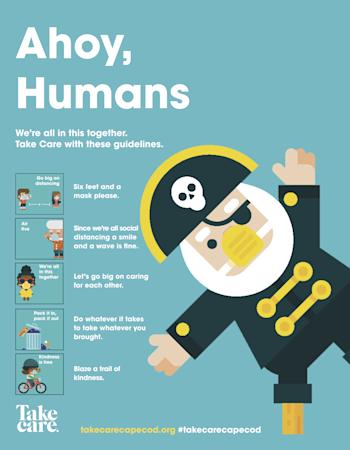 Check our latest updates on Instagram and Facebook. Please know that Cape Cod's fresh sea air, beautiful beaches, walking & biking trails and glorious gardens are waiting to embrace you!
In the Meantime, You Can:
Guidance to Visitors and Members of the Cape & Islands Seasonal Community in English
Guidance to Visitors and Members of the Cape & Islands Seasonal Community in Portuguese
Guidance to Visitors and Members of the Cape & Islands Seasonal Community in Spanish
Additional Information:
COVID-19 Resources for Businesses