Our "Journey around Cape Cod" blog series will introduce you to the four regions comprising the Cape, and the seaside towns that make each one so distinct!

First up: The Upper Cape.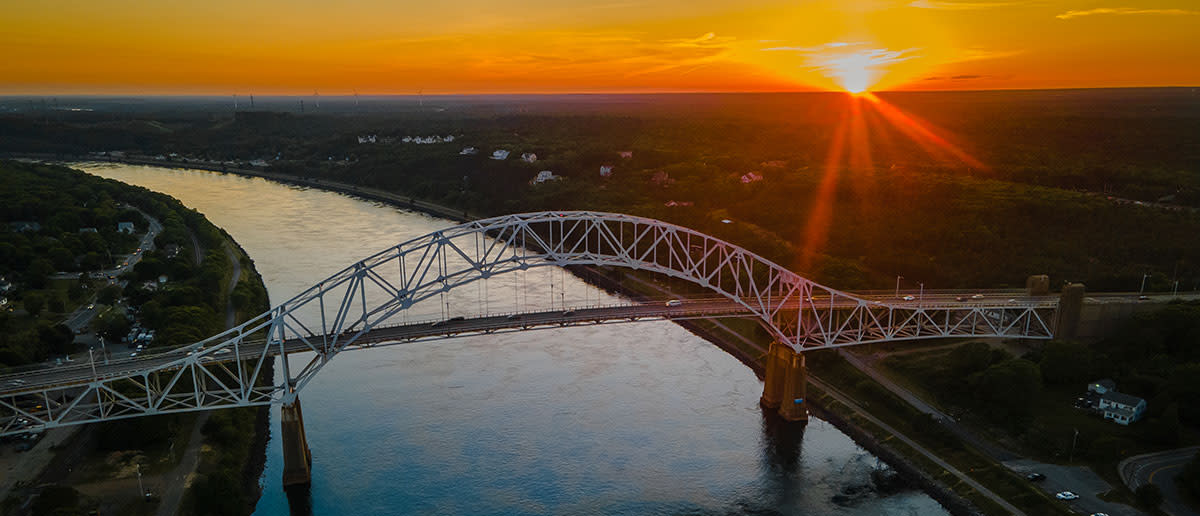 BOURNE: Known as the gateway to Cape Cod, the town of Bourne is bordered by the Cape Cod Canal and Buzzards Bay.  Both the Bourne and Sagamore Bridges, the Cape's only links to the mainland other than a railroad bridge, are situated in Bourne. Bike paths run along both sides of the Canal for roughly 8 miles between the two bridges, making it a popular spot for running, biking and fishing.  Several small ponds, harbors and rivers dot the Bourne landscape. President Grover Cleveland was counted among the region's most famous summer residents.

Points of Interest:
Aptucxet Trading Post
Cape Cod Canal & Canal Bike Paths
Monument Beach
Signature Events:
Cape Cod Canal Day (September 16, 2023)
Concerts by the Canal (July and August 2023)
Find out more about Bourne with the Cape Cod Canal Region Chamber of Commerce.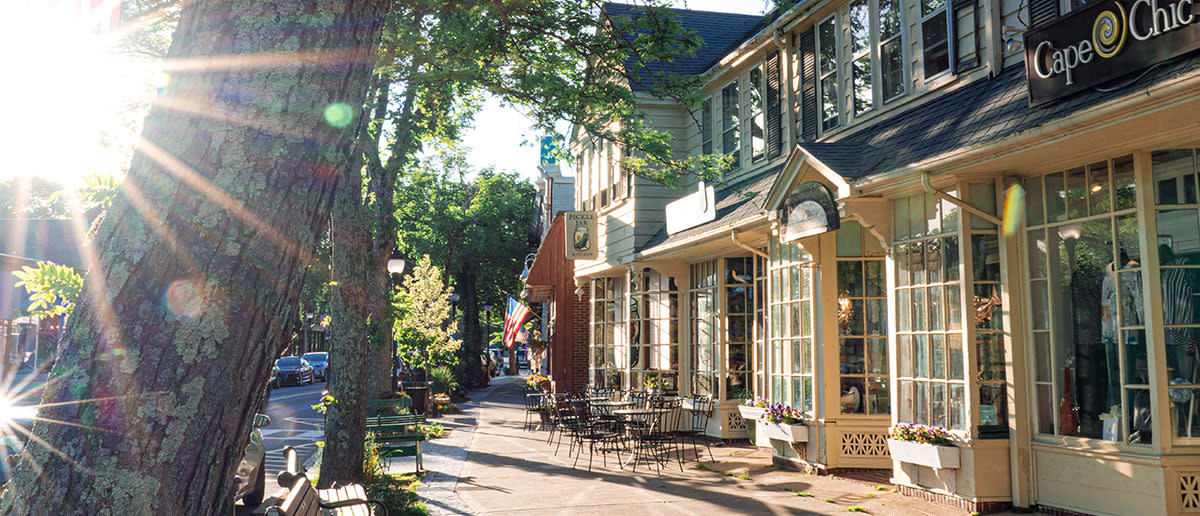 FALMOUTH: The picturesque town of Falmouth is well known for its beautiful beaches and crystal clear waters of Buzzards Bay and Vineyard Sound. Falmouth's eight distinctive villages are filled with character and charm, and the town is the closest mainland point to the island of Martha's Vineyard, located seven miles offshore. A quaint Main Street is lined with shops, bookstores, galleries and restaurants. The bustling village of Woods Hole is the world-renowned hub of oceanic scientific research.
Points of Interest:
Nobska Lighthouse
Shining Sea Bikeway
Old Silver Beach
Woods Hole Oceanographic Institution
Signature Events:
Falmouth Fireworks (July 4, 2023)
Falmouth Road Race (August 20, 2023)
Falmouth Holidays by the Sea and Christmas Parade  (December 1-3, 2023)
Find out more about Falmouth with the Falmouth Chamber of Commerce.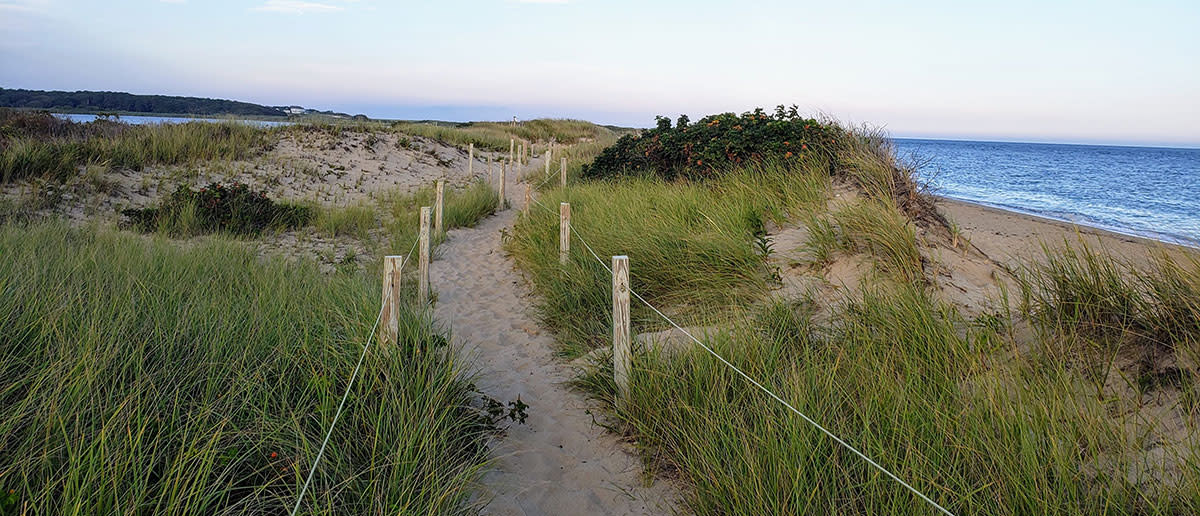 MASHPEE: The town of Mashpee encompasses sandy beaches, freshwater ponds and enchanting woodlands. Mashpee was established as a reserve for the last remaining descendants of the Mashpee Tribe of Wampanoag – the Native Americans who were the first Cape Codders, many centuries before the Pilgrims' arrival. Wampanoag culture and history still define much of the town's character today. Community events are held at the sidewalk-lined Mashpee Commons shopping outlet year-round.

Points of Interest:
Mashpee Commons, Mashpee
Mashpee Wampanoag Indian Museum, Mashpee
South Cape Beach State Park, Mashpee
Signature Events:
La Tavola Italian Feast Under the Stars (August 4, 2023)
Mashpee Christmas Parade  (December 9, 2023)
Find out more about Mashpee with the Mashpee Chamber of Commerce.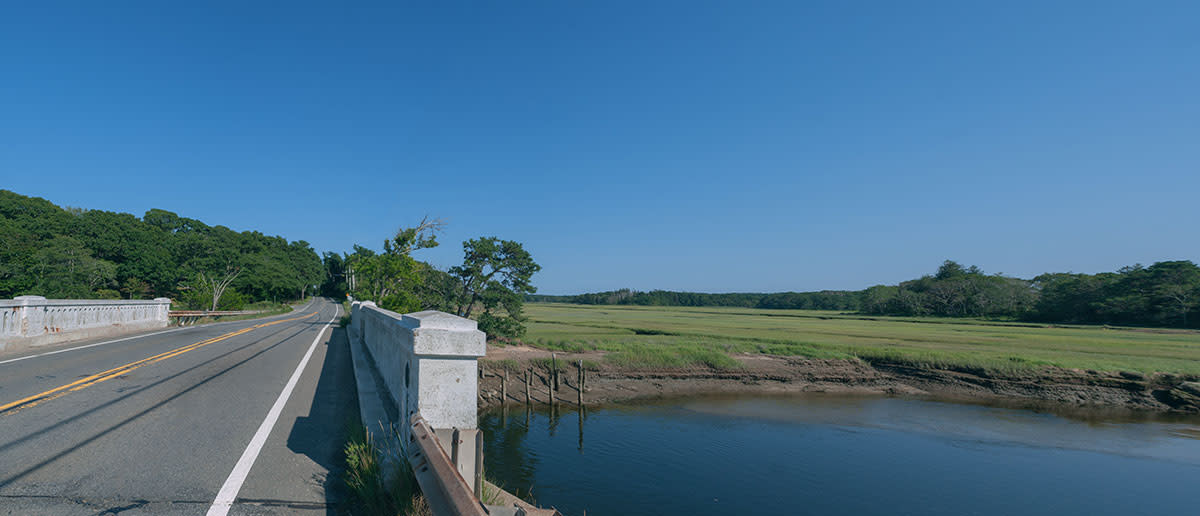 SANDWICH: History abounds in Sandwich, the oldest town on Cape Cod, from its historic Town Hall Square to the 1654 Dexter grist mill that still grinds corn at the edge of tranquil Shawme Pond.  Sandwich's designated Glass Town Cultural District encompasses an array of cultural and historical assets within walking distance of Sandwich center, including galleries, potters, glassblowers and museums.  Historic Route 6A winds its way through town, featuring shops, restaurants and antiquing along its way.

Points of Interest
Glass Town Cultural District
Heritage Museums & Gardens
Sandwich Boardwalk
Sandwich Glass Museum

Signature Events:
Sandwich Fest (October 7, 2023)
Gardens Aglow at Heritage Museums & Gardens (November-December 2023)

Find out more about Sandwich with the Sandwich Chamber of Commerce.

Read the other posts in our Journey Around Cape Cod blog series: The Outer Cape | The Mid Cape | The Lower Cape