Our "Journey around Cape Cod" blog series will introduce you to the four regions comprising the Cape, and the seaside towns that make each one so distinct!
Next up: The Outer Cape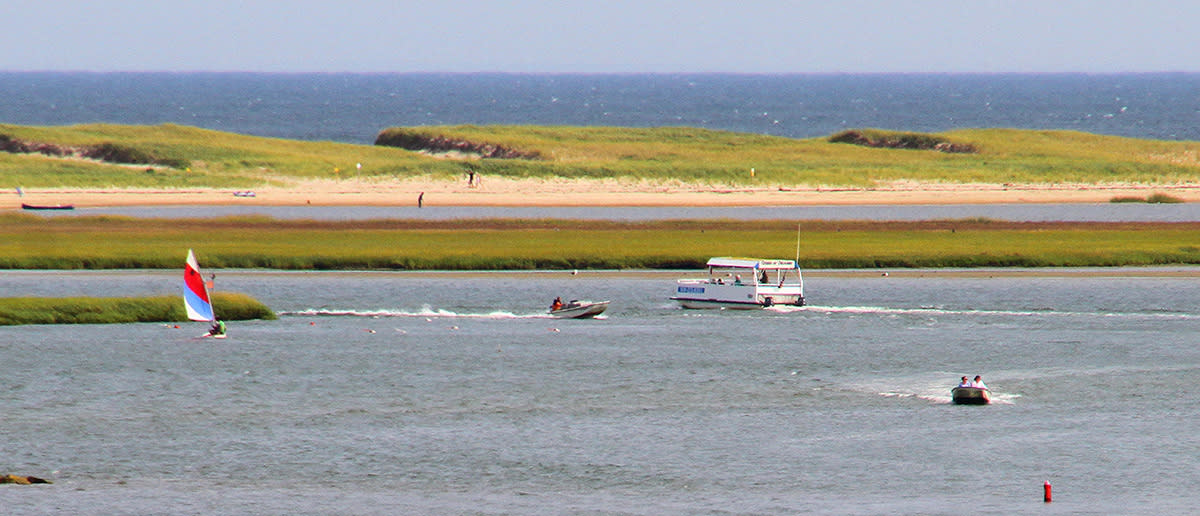 EASTHAM: The town of Eastham is often referred to as the gateway to the Cape Cod National Seashore, a 40-mile stretch of unspoiled sandy beach that encompasses majestic dunes, cedar swamp trails, marsh vistas and historic structures. Eastham is home to the Cape's oldest working historical windmill, which serves as the centerpiece to the town's Windmill Weekend tradition each fall. Throughout Eastham, you'll find art galleries, antiquing, gift shops and clothing boutiques, along with great restaurants and cozy cafes. The town is home to the iconic Nauset Light, listed on the National Register of Historic Places.
Points of Interest:
Coast Guard Beach
Eastham Windmill
First Encounter Beach
Nauset Lighthouse
Salt Pond Visitor Center
Signature Events:
Eastham Windmilll Weekend (September 8-10, 2023)
A Taste of Turnip Day (November 18, 2023)
Eastham Holiday Festival (December 2, 2023)
Find out more about Eastham with the Eastham Chamber of Commerce.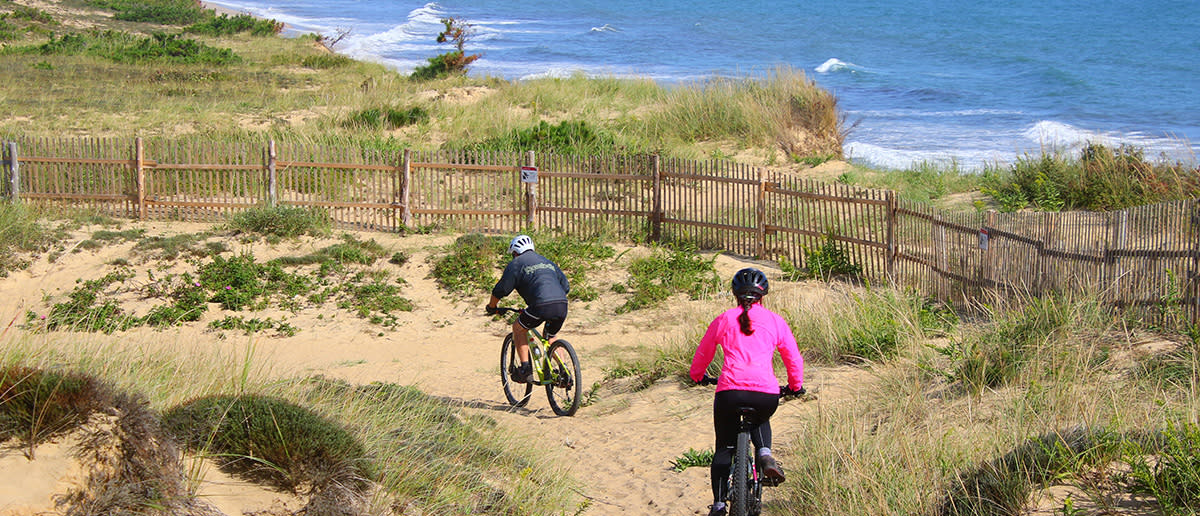 WELLFLEET: The town of Wellfleet is an old whaling port, a contemporary fishing village and a cultural haven. The town, centered around its picturesque harbor, has remained remarkably unsullied and essentially non-commercial. Wellfleet's strollable downtown is lined with art galleries representing artists of both local and national acclaim. Bookstores and boutiques dwell within its historic residences and a community cultural center is housed in a restored historic church. Wellfleet celebrates a proud history as a seafaring town, and the town has long been recognized for its plentiful supply of shellfish, including the famous "Wellfleet Oyster."
Points of Interest:
Atlantic White Cedar Swamp Trail
Marconi Wireless Station Site
Wellfleet Drive-In
Wellfleet Preservation Hall
Uncle Tim's Bridge
Signature Events:
Wellfleet Restaurant Week (May 31-June 6, 2023)
Find out more about Wellfleet with the Wellfleet Chamber of Commerce.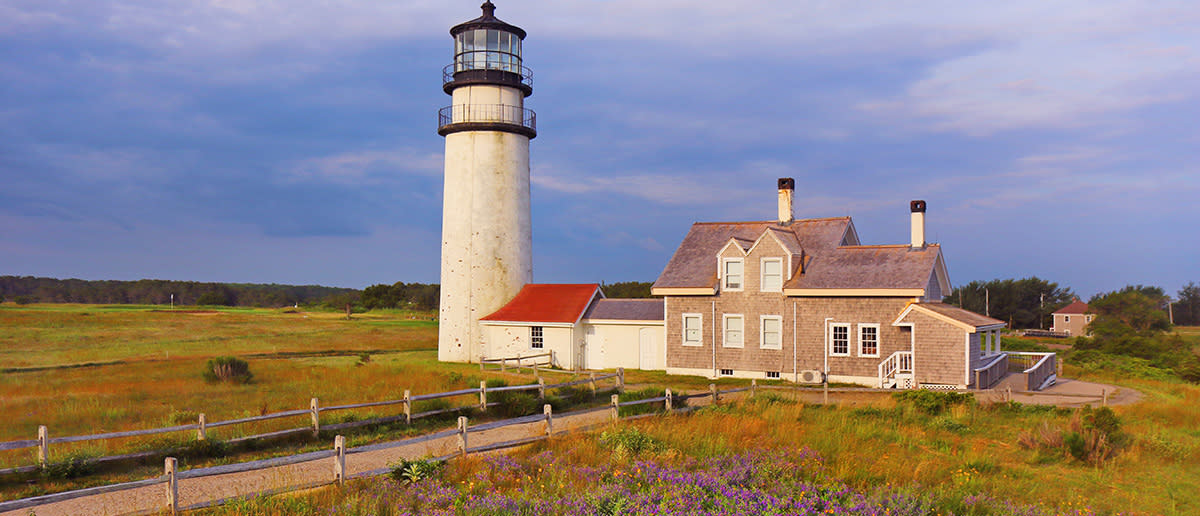 TRURO: Truro has fewer residents now than it did in 1840—when Pamet Harbor was a whaling and shipbuilding port—which is possibly one of the best reasons to go there. Beyond beautiful homes built into the hills and a narrow strip of tiny cottages and motels, there is little real commercial development here. A handful of gourmet markets, restaurants and galleries make up the town's commerce. Truro's incredible natural gifts—high dunes, rolling moors, rivers fringed by grasses—make it a one-of-a-kind place even on a peninsula chocked with uniqueness.
Points of Interest:
Highland Light
Head of the Meadow Beach
Jenny Lind Tower
Longnook Beach
Signature Events:
Payomet Performing Arts Center
Find out more about Truro with the Truro Chamber of Commerce.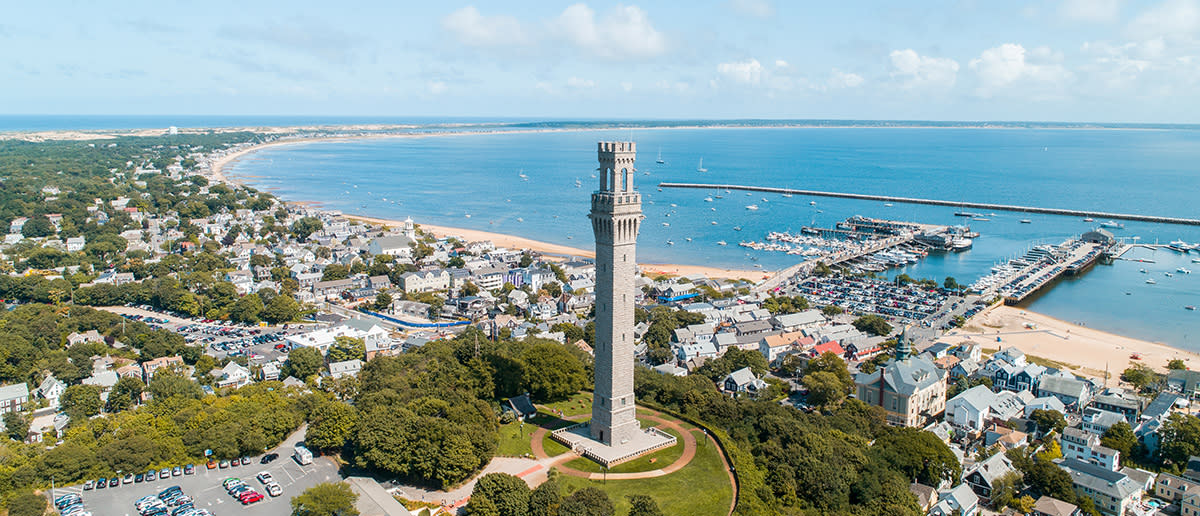 PROVINCETOWN: Provincetown embraces you, and then will not let you go. Perhaps this is the reason that people of all walks of life are so drawn to this stunning place surrounded by sea, sand and sky. This is the spot where the Pilgrims first landed in the New World in 1620; the 252-foot Pilgrim Monument commemorates that landing. A place known for celebrating individuality, Provincetown is a favorite vacation destination of the LGBTQ+ community, and has long inspired artists from all over the world. The town's vibrant Commercial Street boasts an eclectic mix of shops, boutiques, galleries, inns and restaurants. Located at the very tip of the Cape Cod peninsula, Provincetown surrounded on three sides by water and 90% of it is contained within the Cape Cod National Seashore.
Points of Interest:
Center for Coastal Studies
Dunes of Provincetown
MacMillan Pier
Pilgrim Monument and Provincetown Museum
Province Lands Visitor Center
Race Point Beach
Signature Events:
Provincetown Carnival (August 12-19, 2023)
Holly Folly Days (December 1-3, 2023)
First Light Provincetown (December 30, 2023-January 2, 204)
Find out more about Provincetown with the Provincetown Chamber of Commerce.

Read the other posts in our Journey Around Cape Cod blog series: The Upper Cape | The Mid Cape | The Lower Cape