Our "Journey around Cape Cod" blog series will introduce you to the four regions comprising the Cape, and the seaside towns that make each one so distinct!
Next up: The Lower Cape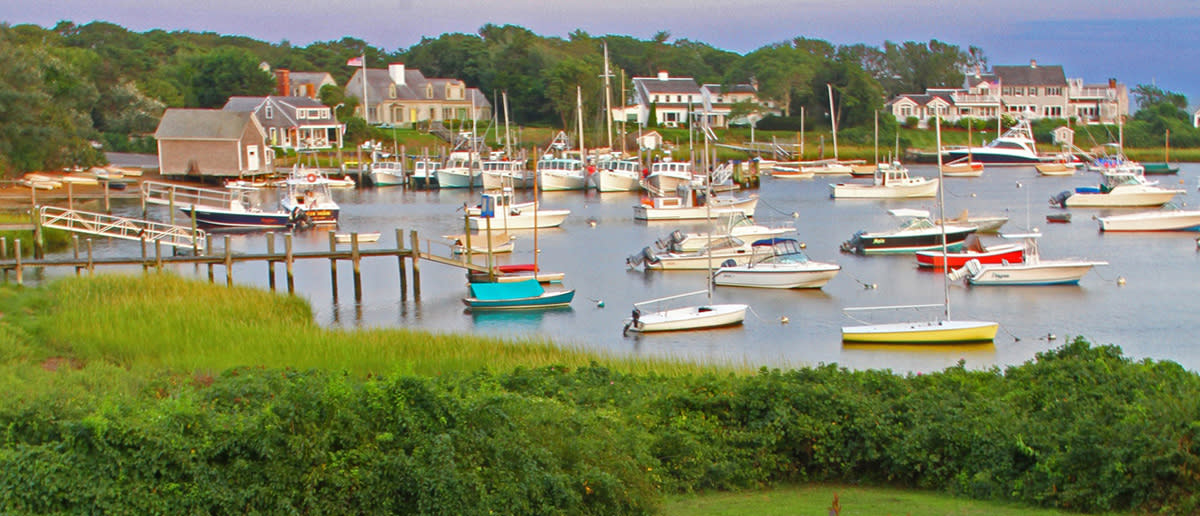 HARWICH: The town of Harwich lies along the waters of Nantucket Sound and reaches all the way east to beautiful Pleasant Bay. Harwich Port is the town's most charming spot, with artisan galleries, restaurants and boutique shops to explore. Harwich Center, which lies inland, is a quiet but quaint village. Shopping and services can also be found along the town's bustling thoroughfares on Routes 28 and 39. Harwich includes almost 11 miles of shoreline and five harbors, including the picture-perfect Wychmere, a favorite for photographers.  
Points of Interest:
Cape Cod Lavender Farm
Cranberry Bogs along Bank Street
Red River Beach
Wychmere Harbor
Signature Events:
Harwich Cranberry Arts & Music Festival (September 16-17, 2023)
Fall for Harwich (September 1-November 30, 2023)
Find out more about Harwich with the Harwich Chamber of Commerce.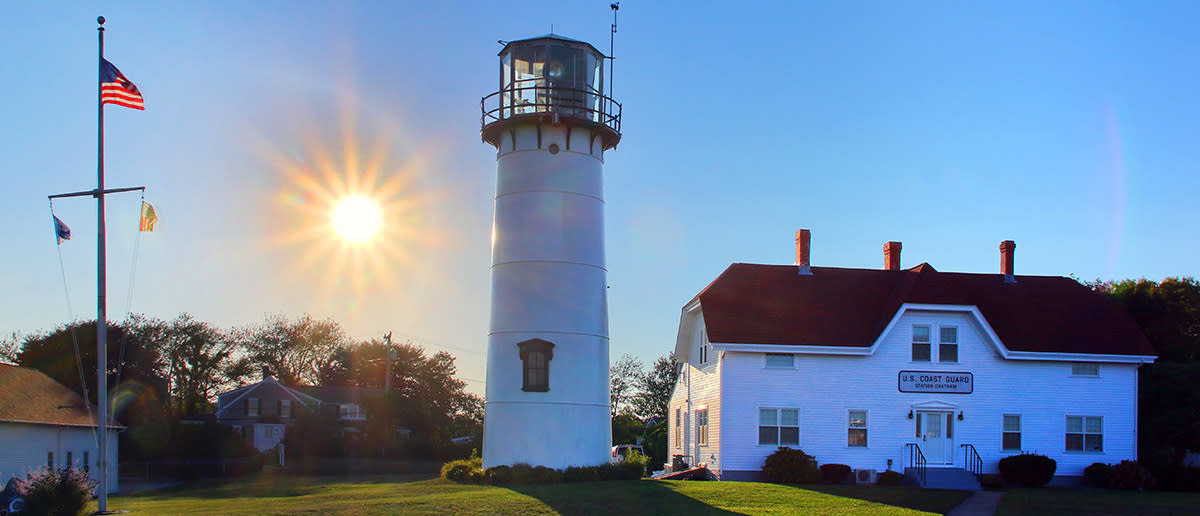 CHATHAM: Chatham is a maritime wonderland of pristine beaches, wild barrier islands, tidal shoals, circular coves and miles of saltwater inlets. Chatham remains remarkably old-fashioned, despite a well-deserved reputation for shopping. Chic boutiques reside in quaint storefronts along its winding Main Street lined with historic inns, white-steepled churches, trendy eateries and art galleries. A visit to Chatham's busy commercial fishing pier reveals the thriving fishing village that co- exists with Chatham's stylish façades. Watch local fishermen unload their day's catch, as well as seals hoping to get a free meal.
Points of Interest:
Chatham Fish Pier
Chatham Light
Kate Gould Park and Chatham Bandstand
Monomoy Natural Wildlife Refuge
Signature Events:
Chatham 4th of July Parade (July 4, 2023)
Chatham Christmas by the Sea Stroll Weekend (December 8-10, 2023)
Find out more about Chatham with the Chatham Chamber of Commerce and Merchants Association.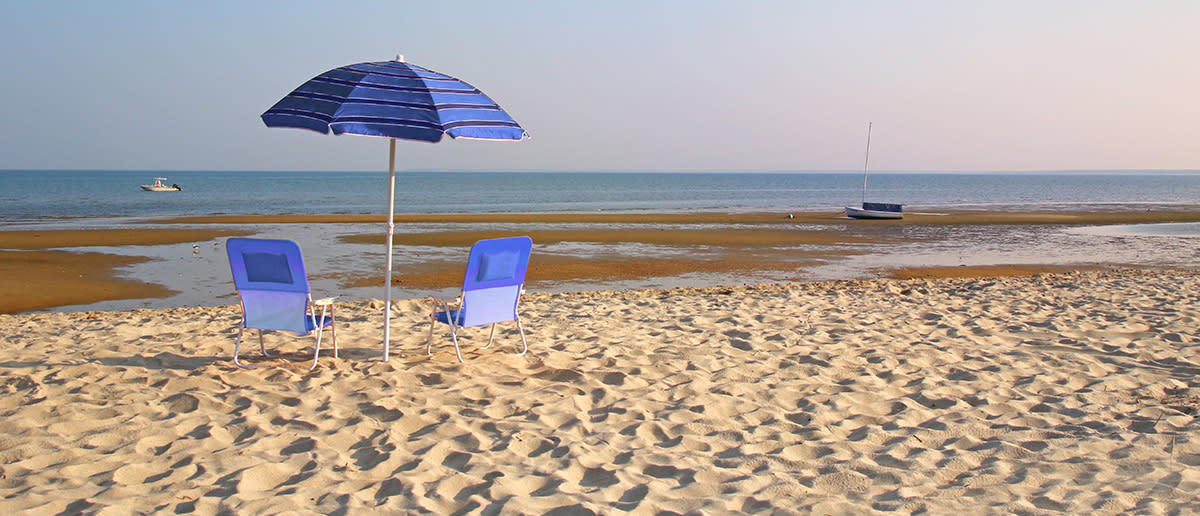 BREWSTER: Though the glory seafaring days of Brewster have long past, many of the historic sea captains' mansions and estates lining the town's section of Route 6A have been beautifully restored into bed & breakfasts, art galleries, craft studios and antique shops. Just off the main way, the herring still run upstream in spring to the 1660 Stony Brook Mill. Brewster's Nickerson State Park comprises 400 acres of trails, camping areas and freshwater ponds, along with eight miles of bike path that's connected to the Cape Cod Rail Trail.
Points of Interest:
Breakwater Beach, Brewster
Cape Cod Museum of Natural History
Nickerson State Park
Old Higgins Farm Windmill
Signature Events:
Brewster in Bloom (May 5-7, 2023)
Brewster for the Holidays (December 2023)
Find out more about Brewster with the Brewster Chamber of Commerce.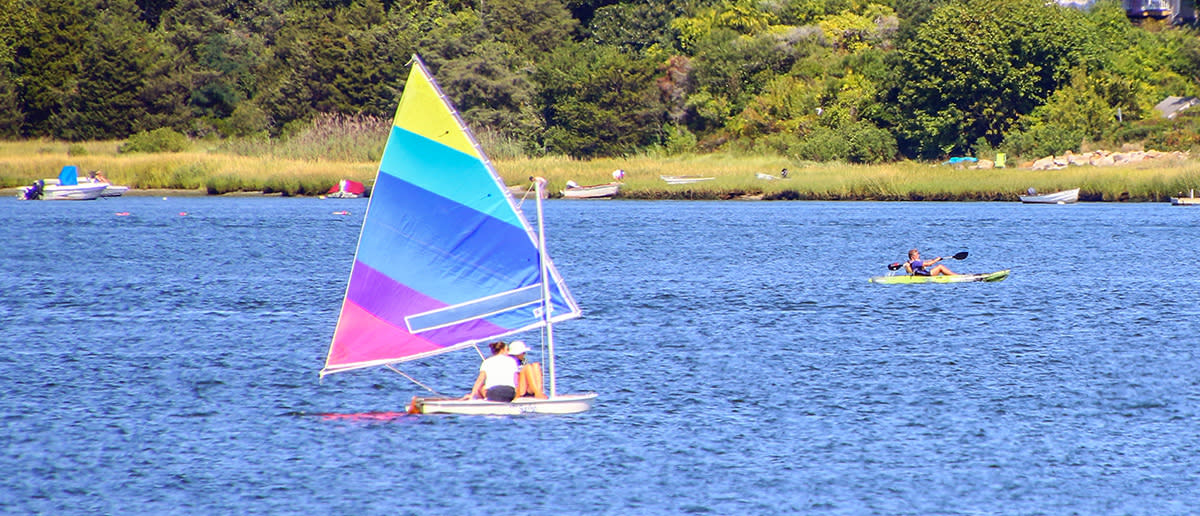 ORLEANS: As the year-round commercial hub for most of the Outer Cape, Orleans lies just as the Cape begins its northwestern jog towards Provincetown. The Cape's landscape begins a dramatic metamorphosis from here outward. Thick woods become scanty then disappear, the sky seems to open up, and sand dunes and windswept moors are revealed. Orleans is nestled between spectacular Nauset Beach on the Atlantic and tranquil Skaket Beach on Cape Cod Bay. The Orleans village center is a charming and relaxed downtown great for shopping, gallery hopping and dining. The natural beauty of Orleans' shores and forests makes the town a perfect spot for a wide range of outdoor activities.
Points of Interest:
Orleans Cultural District
Rock Harbor
Skaket Beach
Signature Events:
Live in Orleans (Summer 2023)
A Seaside Christmas in Orleans (December 2023)
Find out more about Orleans with the Orleans Chamber of Commerce.

Read the other posts in our Journey Around Cape Cod blog series: The Upper Cape | The Mid Cape | The Outer Cape