If you know where to go, the Cape Cod beach season can last all year long. From sandy hideaways to hiking paths, these hidden spots provide unmatched views and solitude by the sea, where the only sound is the sea lapping against the shore.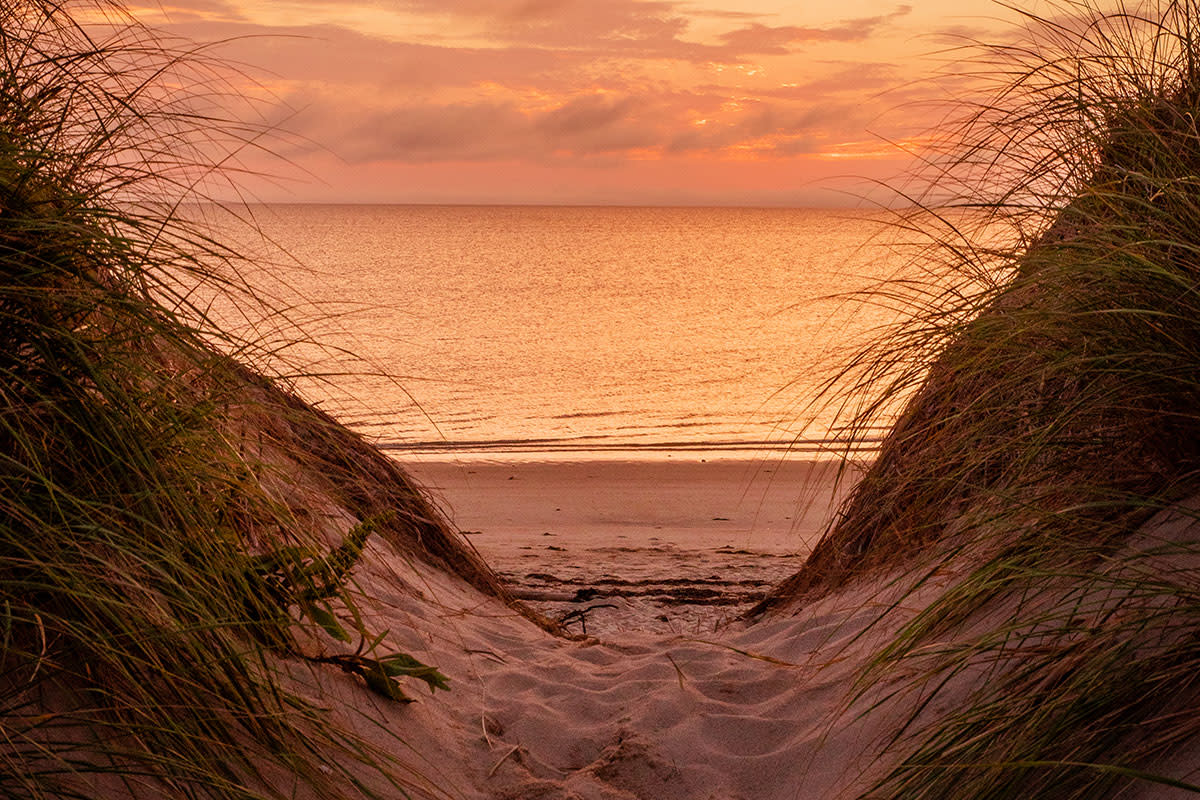 Bound Brook Island Beach, Wellfleet
Tucked behind towering dunes and carpets of lush beach grass is Bound Brook Island Beach in Wellfleet. To reach this hidden gem, which made Coastal Living's list of 10 Best Secret Beaches in the US, you'll need to consult a map, navigate dirt roads and then walk a few hundred yards to the sand. The payoff for this journey? A nearly empty beach with sweeping views of Cape Cod Bay.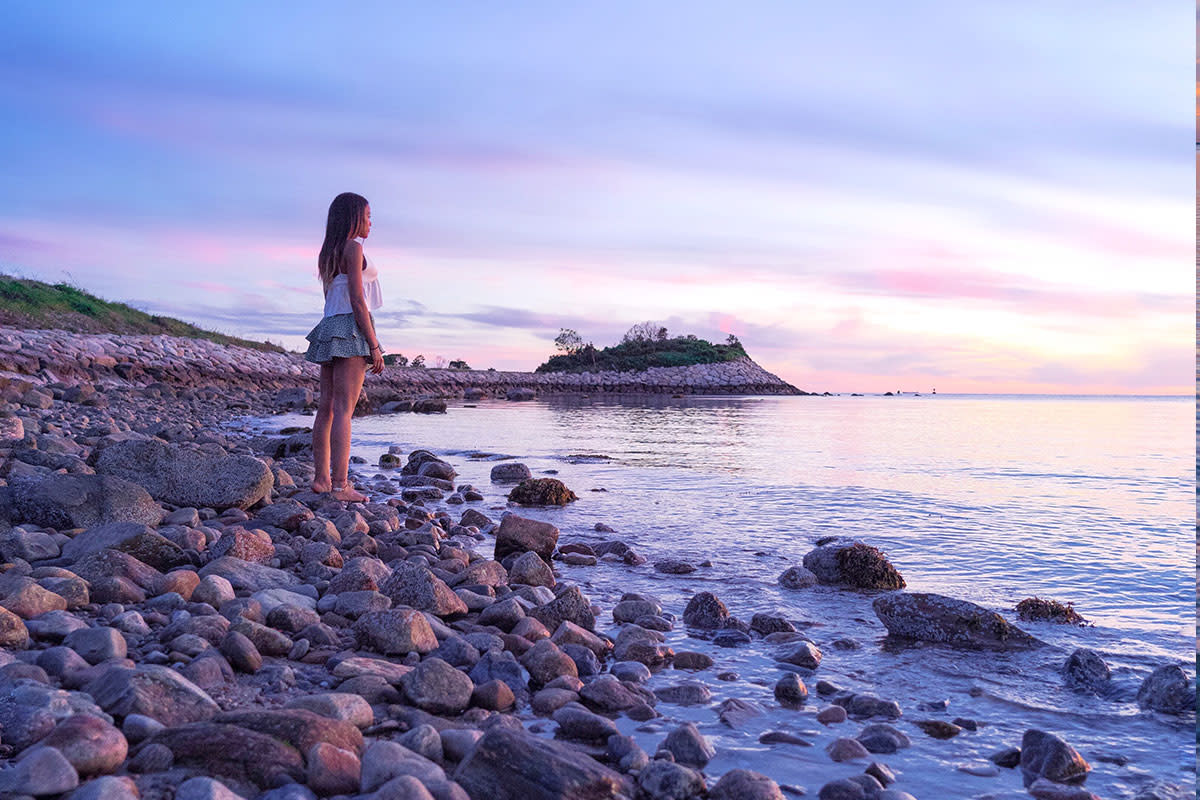 The Knob, Falmouth
While Falmouth boasts more than 70 miles of coast, The Knob remains tucked away from the many tourists, even during the busiest of summer weekends. The mile-long pedestrian causeway jutting out between Quissett Harbor and Buzzards Bay leads to a little knob of land that is part of the area's 12-acre nature preserve. Come for sea views, impressive sunsets and bird watching. On clear days you'll spot New Bedford across the bay.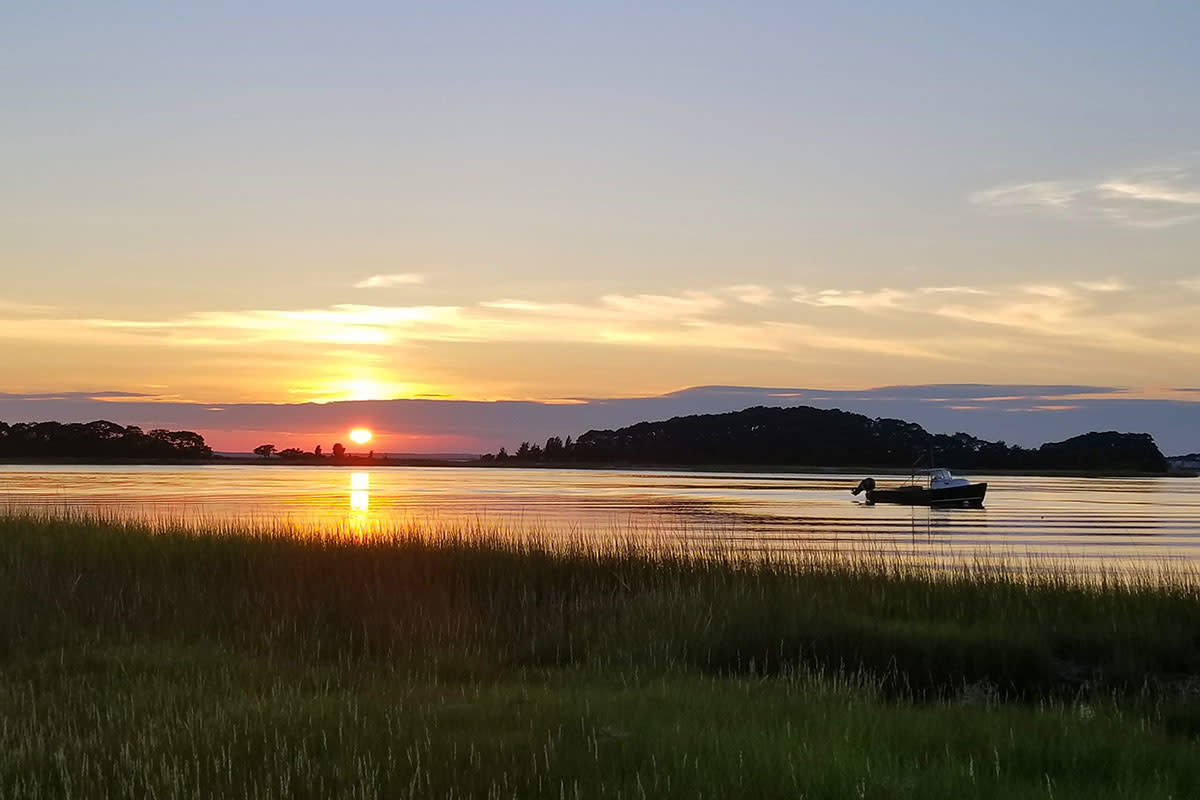 Monks Park, Pocasset
Part of the Little Bay Conservation area, Monk's Park on the Upper Cape offers a quiet corner to watch the tide flow in and out, or take in some of the best sunsets on the entire Cape. It's more a hiking area than swimming hole. Visitors, if they see anyone at all, will likely encounter dog walkers, nature lovers and bird spotters (blue herons and other shore birds are common) instead of sun worshipers. There's also a great view of the Cape Cod Canal railroad bridge in the distance.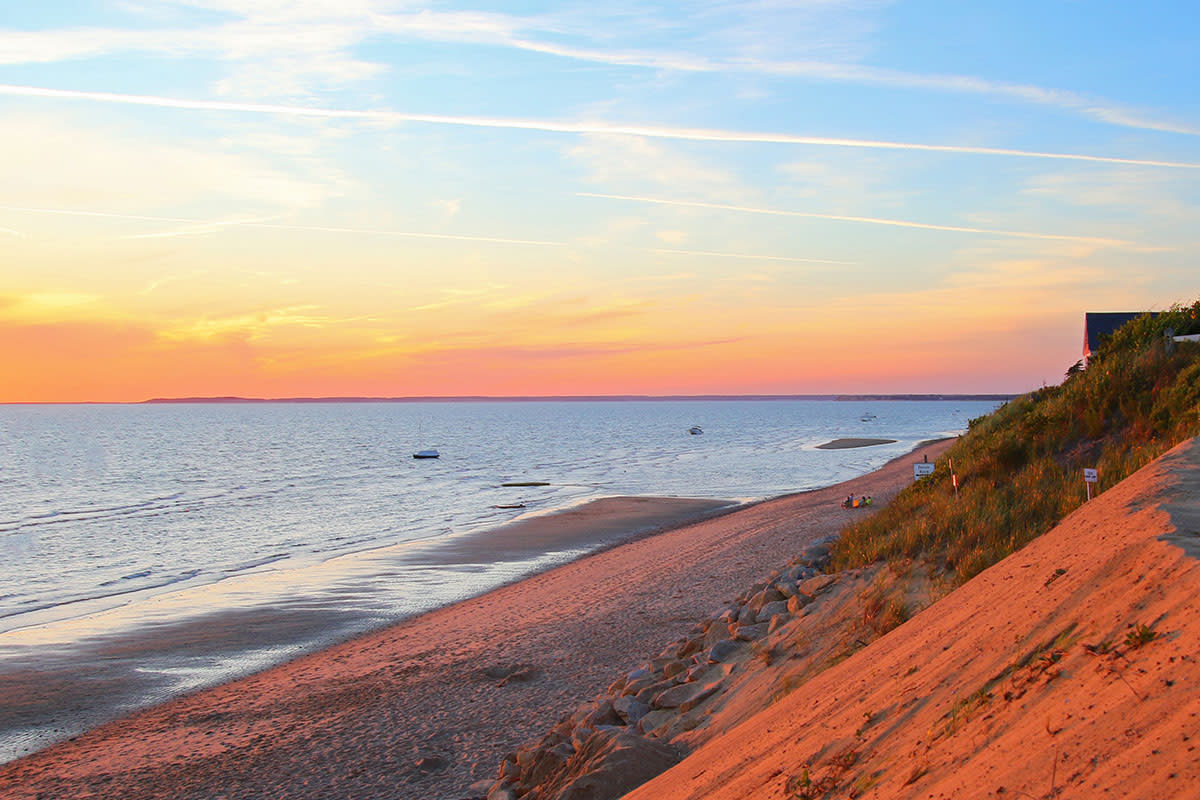 Thumpertown Beach, Eastham
The calm waters of Cape Cod Bay await visitors down a wooden staircase that leads to Thumpertown Beach. This small, secluded patch of sandy beach on the Outer Cape is known to amass sun worshippers during hot, summer months, but offseason it's a paradise for those taking a quiet run or walk down the coast with nothing but the sound of the sea and gulls in the distance. Similar to nearby spots, the size of the beach varies greatly between low and high tide. When the tide is out, enjoy the rolling sand bars and small tidal pools.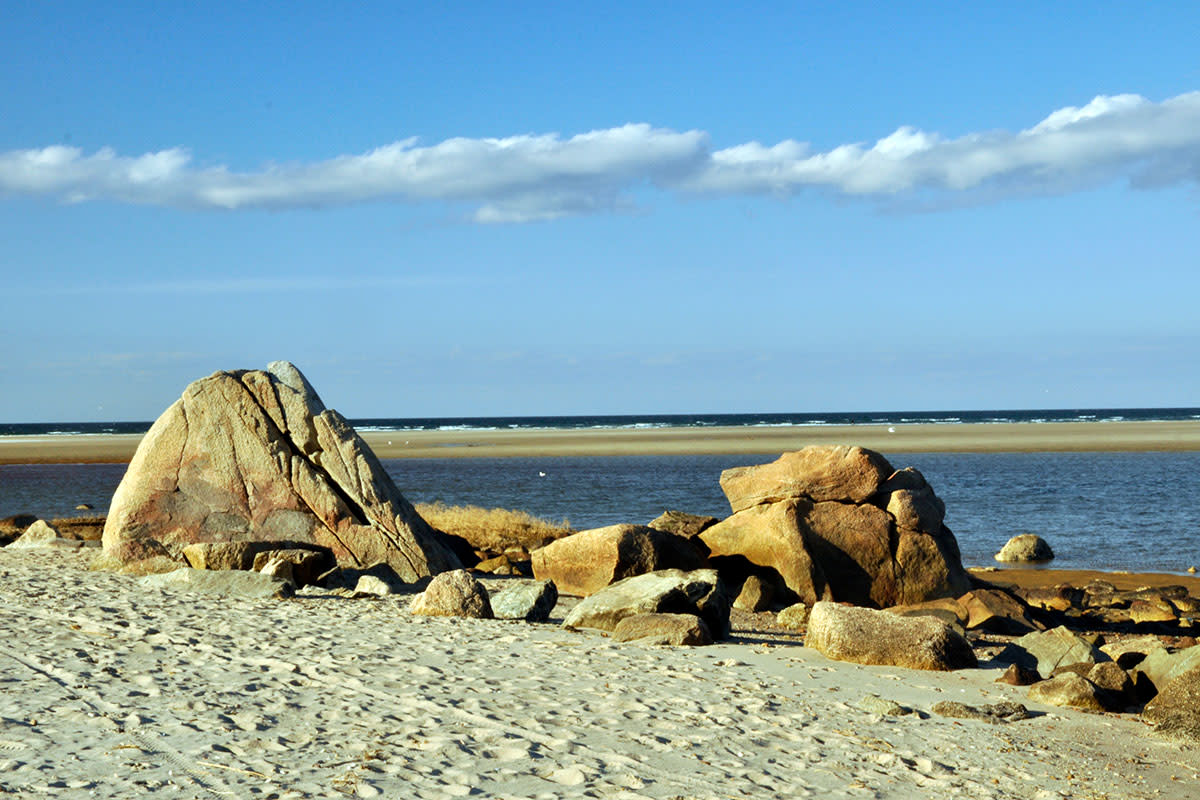 Crowe's Pasture Beach, Dennis
If you long to experience a more rustic Cape Cod similar to the landscapes our grandparents enjoyed, Crowe's Pasture Beach in Dennis is the spot. A Narrow trail alongside marshlands and woods in the conservation area opens ups to a hidden beach at the end of the mile-long, dirt path. The beach, a mix of sand, marshy lands and sea grass, is one of the more secluded spots on the entire Cape.