Cape Cod has a vast number of stunning, scenic golf courses, and the majority are open for the public to enjoy. If you're a keen golfer and looking for the best-hidden gem golf courses in the region, we've put together a quick list of a few favorites that we highly recommend visiting.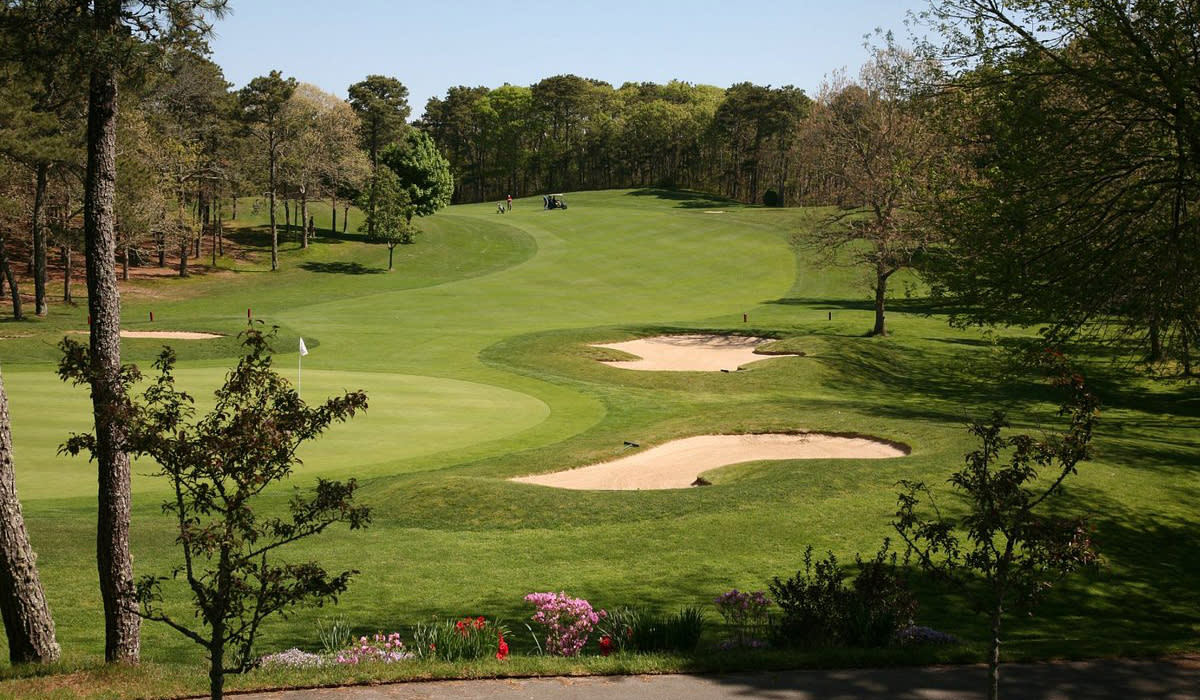 Cranberry Valley Golf Course, Harwich
Cranberry Valley Golf Course is a fairly flat course, but don't let that trick you into thinking it's easy or boring! There's a wide variety of interesting holes, and each hole has a subtle character that only shows itself as you begin to play. The fairways are generous but tree-lined, providing an intimate playing feeling. Although there's no specific signature hole, every hole is filled with fun and challenge, with many doglegs throughout the course. Golfers will enjoy the short par-5 second hole, which provides an opportunity for an eagle by big hitters who are confident enough to carry over the left bunker. One of the most challenging holes on the course is the par-4 5th hole, which features a tough dogleg right and a false front on the green. The only real water hazard on the course is found on the 12th hole, which has a blind tee shot and extremely sloped green.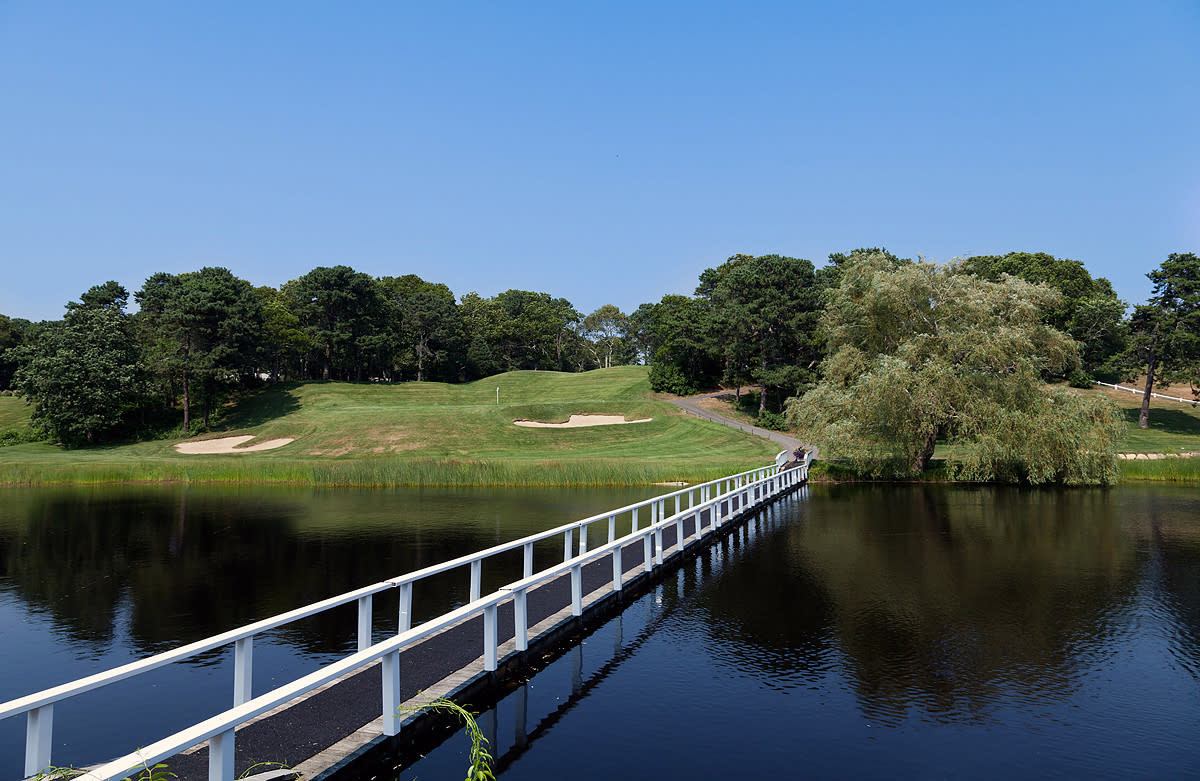 Blue Rock Golf Course, South Yarmouth
This public course is a surprisingly long (3,000 yards) 9-hole par-3 course that's been highly praised by a number of online golfing authorities. Four of the nine holes feature water hazards, and the signature 9th is a 169-yarder with a short but tricky water carry to an unusual kidney-shaped green. It's perfect for beginners and kids who are learning to play, but experienced golfers will enjoy the chance to strengthen their short game. Nestled in a beautiful wooded setting, it's a welcome break from the hustle and bustle of everyday life.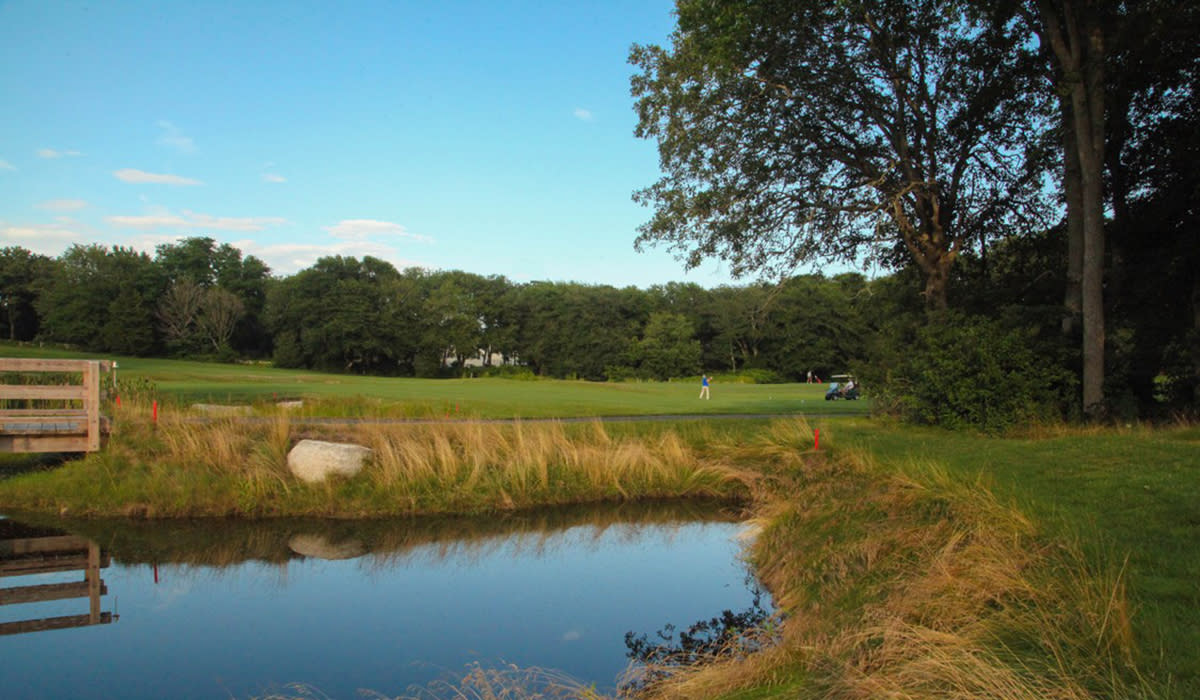 Dennis Pines Golf Course, Dennis
Dennis Pines is a lovely course with wide, accommodating fairways, although the course feels compact thanks to the pine trees that hug each hole. It's previously been labeled one of the toughest courses on Cape Cod, with the close-knit tree-lined fairways punishing any wayward shots. As well as tree hazards, the fairways are undulating and the greens are fast and roll true. When it rains the greens may become a little sluggish, but still play true. The 12th hole is one of the most difficult on the course, with a severe curve to the left that can trip up even the best of golfers. However, with 5 tees, golfers of all skill levels can enjoy the course. A spacious driving range and practice putting area allow golfers to warm up nicely before playing a round.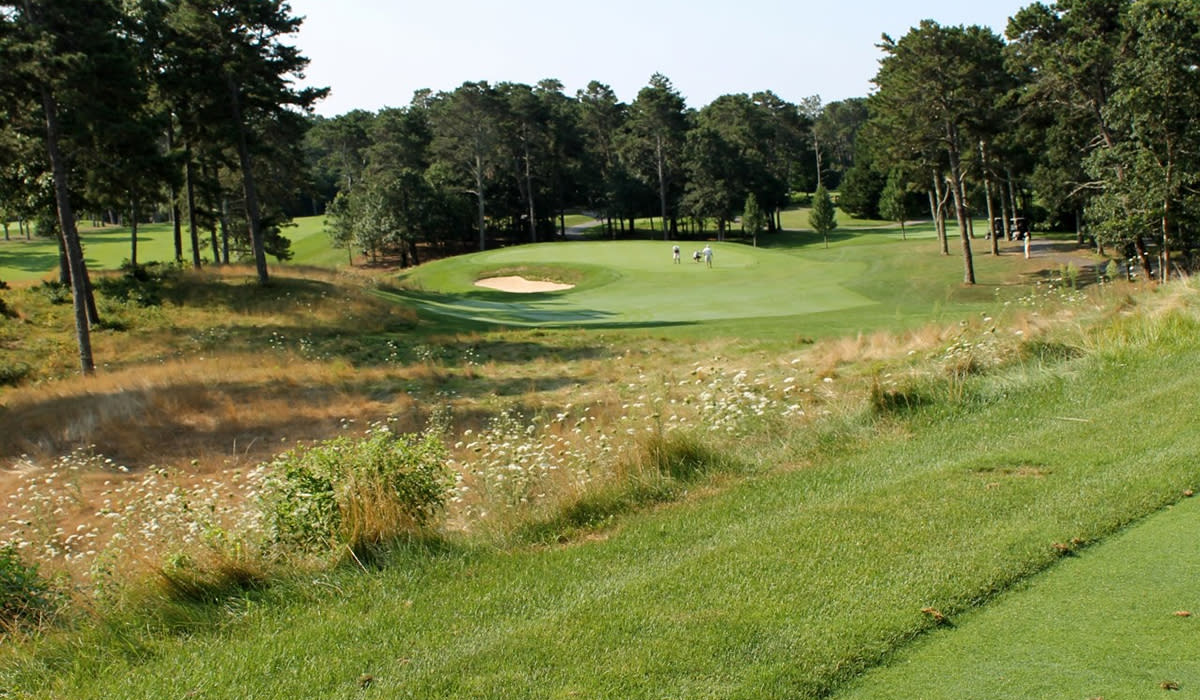 The Captains Course, Brewster
The Captain's Course Golf Club actually offers two full 18-hole golf courses—the Port Course and the Starboard Course. Each of the holes is named after a sea captain. Both courses are exciting and offer excellent gameplay. If you choose to play the Port Course, don't be fooled by the flat and straightforward 1st hole.The course becomes progressively more tricky and features multiple hidden drop-offs into kettle holes. The Starboard Course is just as varied and exciting; the par-3 2nd hole is considered to have been the signature hole of the original course.It's a downhill play to a well-protected green, short but sweet. Both courses play roughly the same distance off all of the tees, and they're similar enough that you should probably play both.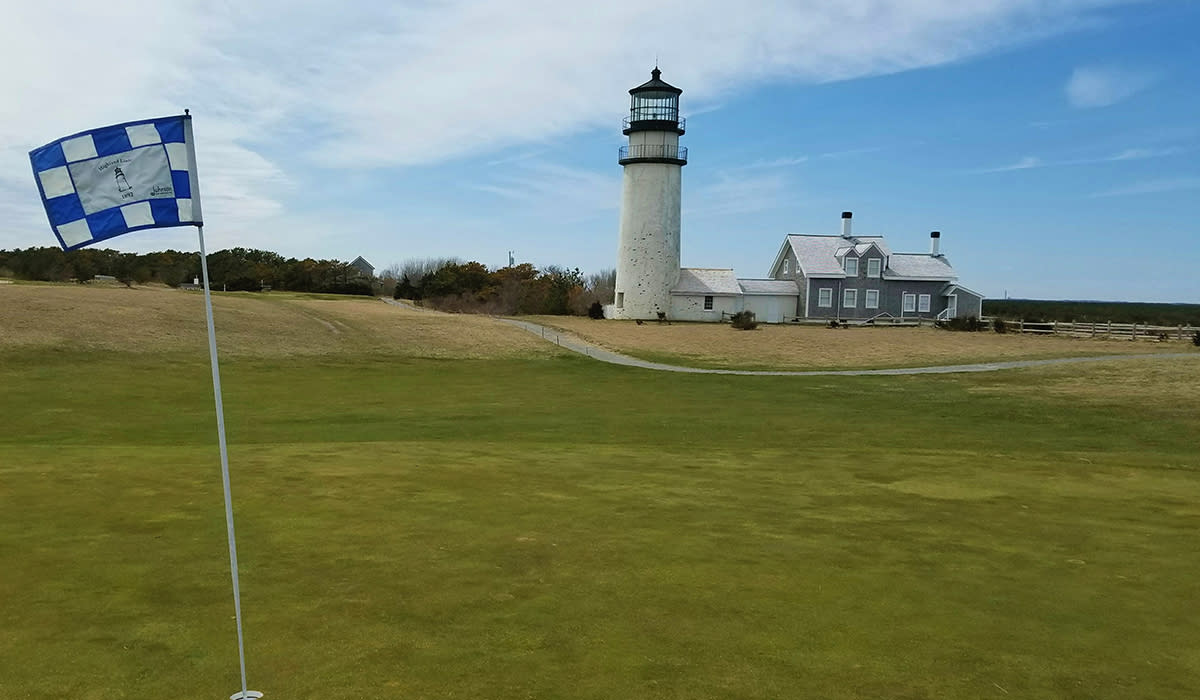 Highland Links, Truro
Surprisingly, this is one of the oldest golf courses in the country, despite being hidden away in Truro. It has a traditional Scottish links-style feel to it, with a flattish layout and a wicked natural rough that's too easy to land in thanks to the natural ocean breeze.  In true links style, the course features wide-open fairways and sweeping views of the Atlantic Ocean from the bluffs on top of which it is situated. It's just 9 holes, but every one of them is fun and challenging, thanks to the natural hazards and tiny greens. By modern standards, the course is nothing unique, but it sticks to its representation of a classic links course very well. The par-3 3rd hole is one of the most challenging on the course, playing uphill to a rough-protected green. Not only that, but you'll have to contend with the powerful ocean wind as well. The course ends off with the historic Highland Lighthouse in the background, the perfect finish to a spectacular ocean course.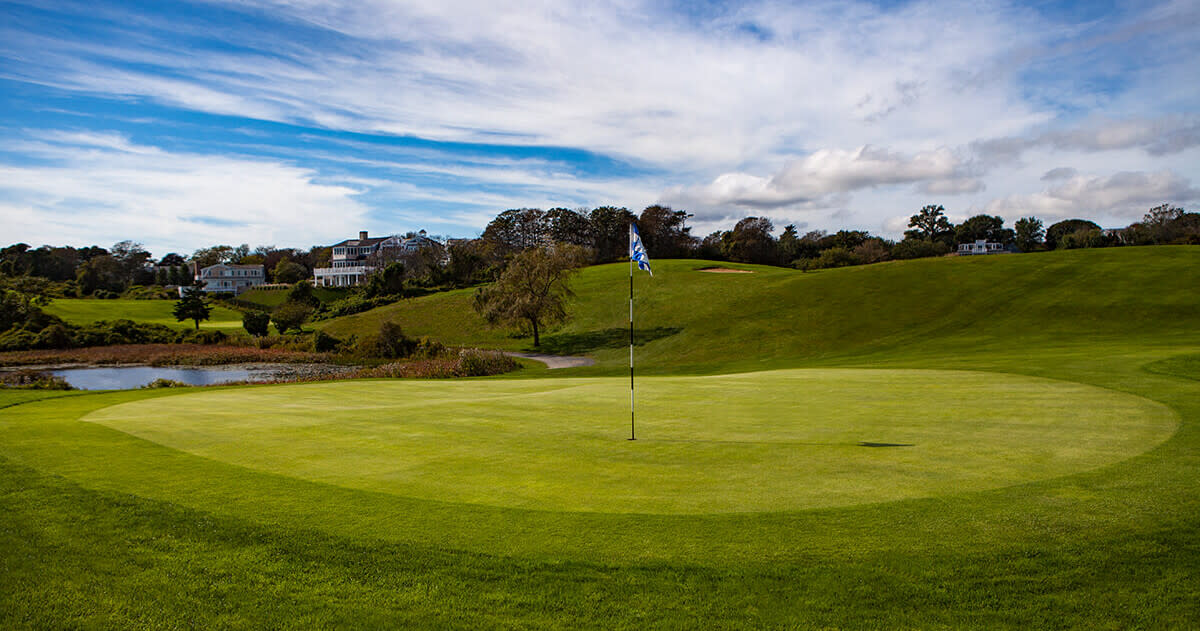 Chatham Seaside Links, Chatham
This charming golf course is also one of Cape Cod's oldest, and it has a distinctly old-fashioned feel as you stroll from hole to hole.  It's also just 9 holes, but it's a tricky little course that requires accuracy. Although the course is labeled a links course, it offers rolling hills and thick sections of trees, along with some water hazards. The greens are small but true, but the compact length of this course means you should be able to play it minus a few of your usual clubs.  It's located very close to the oceanfront Chatham Bars Inn and Chatham Light Neach, so if you're looking for a full experience, you hardly need to move far from here.
Conclusion
With more than 40 golf courses scattered throughout Cape Cod, it's pretty much a golfer's paradise! The superbly mild year-long weather makes it the ideal place to play a round any time you wish, and these hidden gem golf courses in Cape Cod are well worth the visit.
About the Blogger:  Jordan Fuller is a retired golfer who has played on some of the best golf courses around the world. He also writes for his own golf-related website, Golf Influence.