The summer months may be the most popular to go camping, but fall is peak season for a cozy glamping getaway—and the perfect way to experience autumn on Cape Cod. Locals know it as "second summer", this less crowded, magical time of year when you can explore at will without crowds or humidity, take in the vibrant colors of the season, and discover your next favorite escape.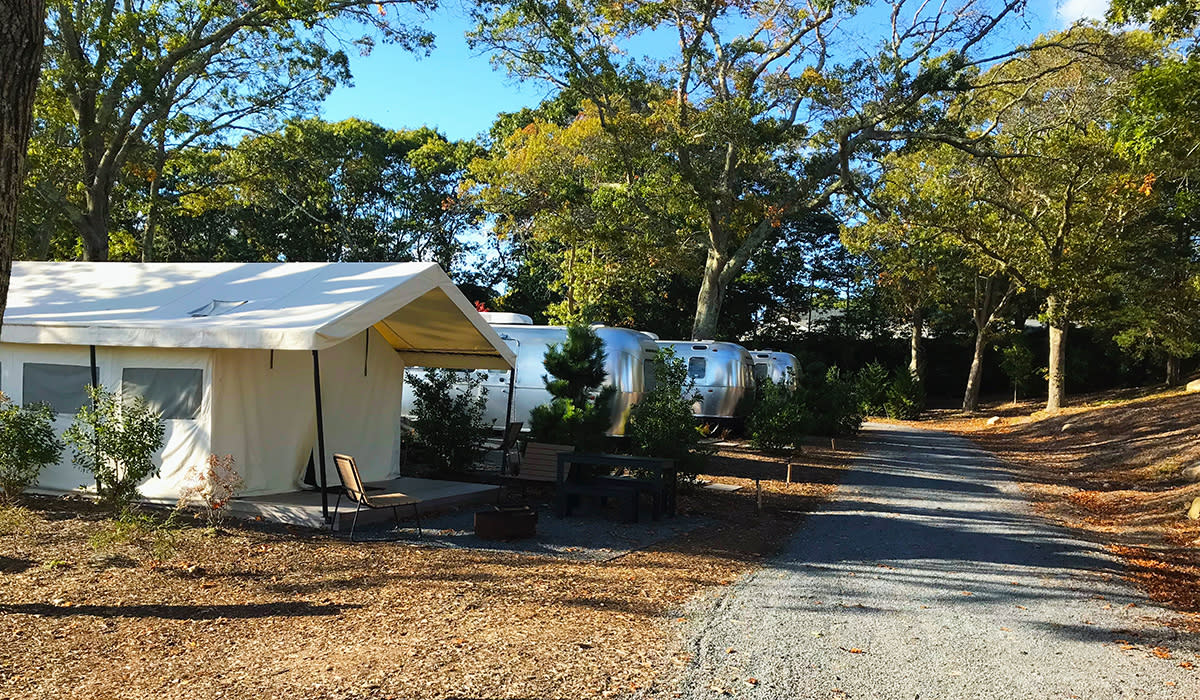 For me, it was AutoCamp Cape Cod in Falmouth—a year-round basecamp for adventure with views of Buzzards Bay surrounded by lush forest I could take my nature-loving spirit to enjoy the great outdoors and unplug…without getting too primitive. I had at least a couple of hard-won luxury amenities coming to me after grinding all summer long, and checked in for two nights. If you're wondering if you can spend a night or two in bed with Mother Nature without wanting to run home, the answer is yes.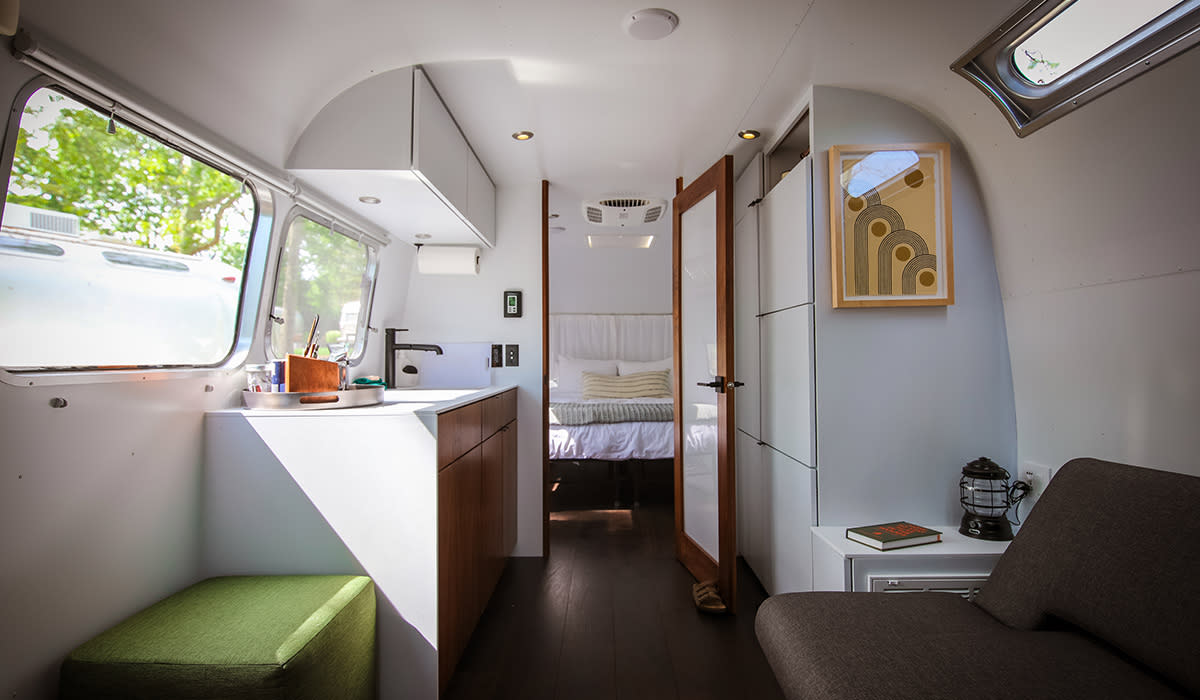 From booking to check in and arrival, I knew AutoCamp would live up to my glamping fantasies and marveled at the number of ways travelers had to sleep under the stars. The posh "glampground" features accommodations for every type of getaway: shiny, iconic Airstream Suites fully equipped with a kitchenette, modern bedroom, and bright sitting area with a convertible sofa bed, X Suites–or tiny houses nestled in the woods with custom interiors, cookware, and spa-inspired bathrooms, and spacious, safari-style canvas tents, all with private fire pits and an outdoor dining area—this is where you stargaze, unpack your s'mores supplies, and inhale the crisp evening air. There's even a Basecamp Mini Suite for families with a pint-sized kid's tent furnished with twin beds.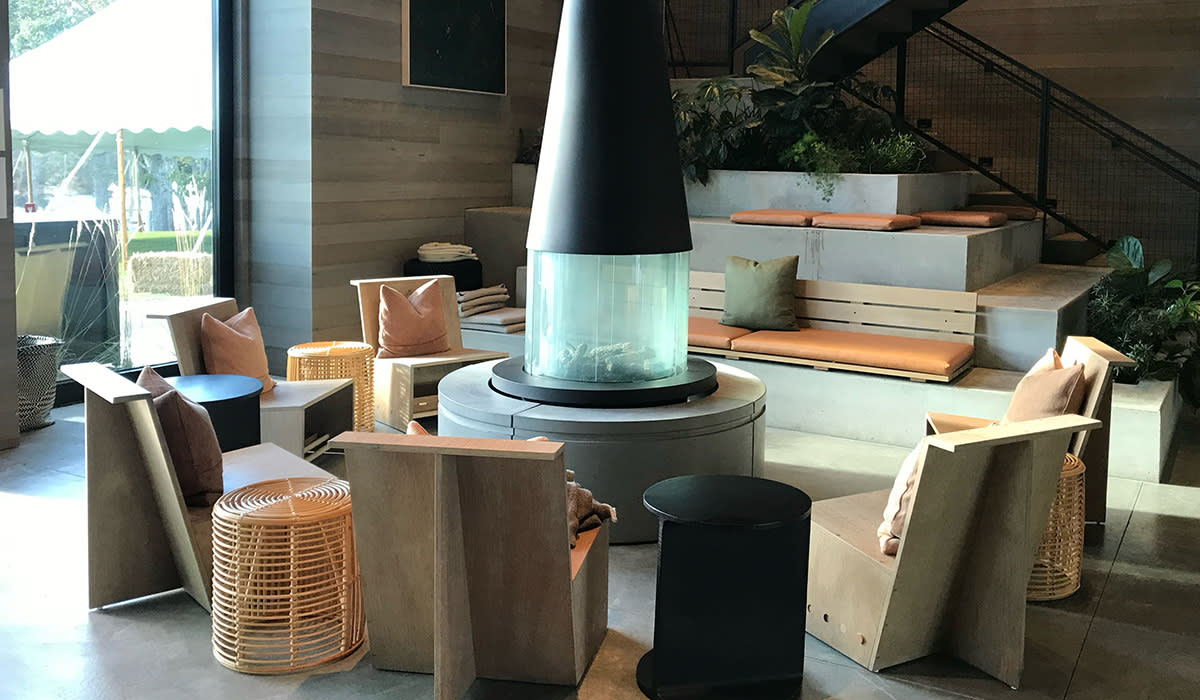 Rest and relaxation come easy at the mid-century modern Clubhouse where you can lounge on the1,000 square foot terrace and soak in the surrounding fall foliage, try your hand at classic lawn games like ladder ball and cornhole, sign up for on-site yoga, or make new friends. The mood is laid back and convivial. Someone's even found a JAWS board game. There are a lot of happy campers, and a curated AutoCamp General Store stocked with ready-to-grill BBQ kits, healthy snacks, and plenty of glamping-inspired merch to take home.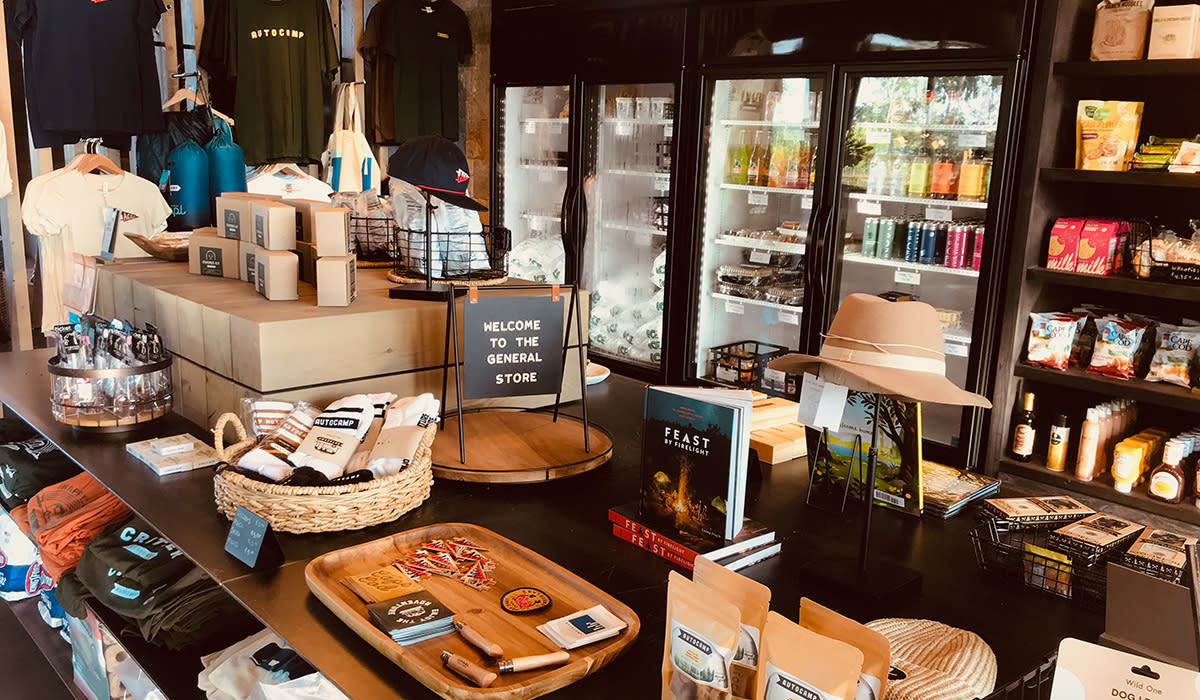 After an early breakfast of complimentary coffee and granola, we head out on our bikes (free for guests) to explore the breathtaking Shining Sea Bikeway. A direct access trail leads to a paved, family-friendly bike path that stretches from Falmouth to Woods Hole, aflame with crimson and gold. Scenic outlooks dot the trail and it's just a short distance to Woods Hole. We take a swim at Trunk River Beach along the way and coast into the charming village for a stroll along Water Street, where we eat, check out the quaint shops and visit the Woods Hole Oceanographic Institution. All of us are giddy to glamp, so get back in the saddle and save The Knob in Quisset Harbor for the next day's adventures. We've uncovered plenty of hidden gems already.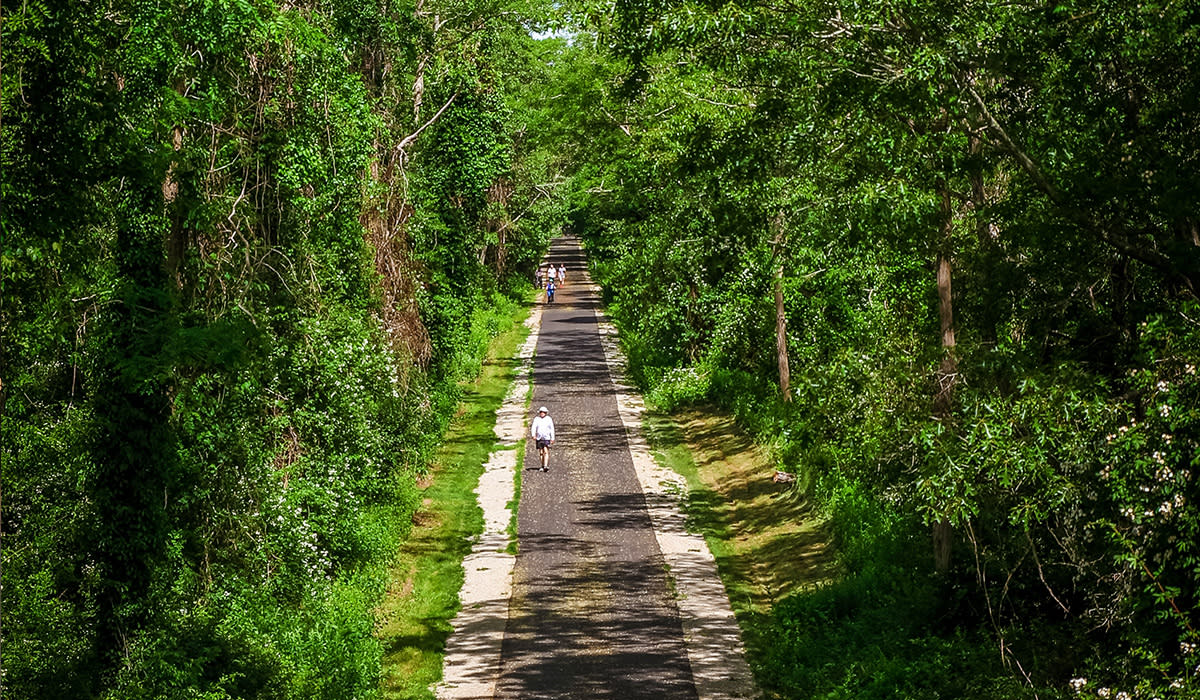 You won't see your worries drift out to sea because you'll be in a meditative pedal back to basecamp riding past marshes, cranberry bogs, salt ponds, and shoreline, but you'll notice they're gone when it's time to pack up and go home. AutoCamp Falmouth is more than a glamping destination—it's an invitation to explore Cape Cod's diverse and majestic natural beauty.