From grab-and-go hotspots to chic eateries, we've compiled a mouthwatering range of Cape Cod's top sandwiches to help fuel your outdoor adventures and satisfy your midday hunger pangs.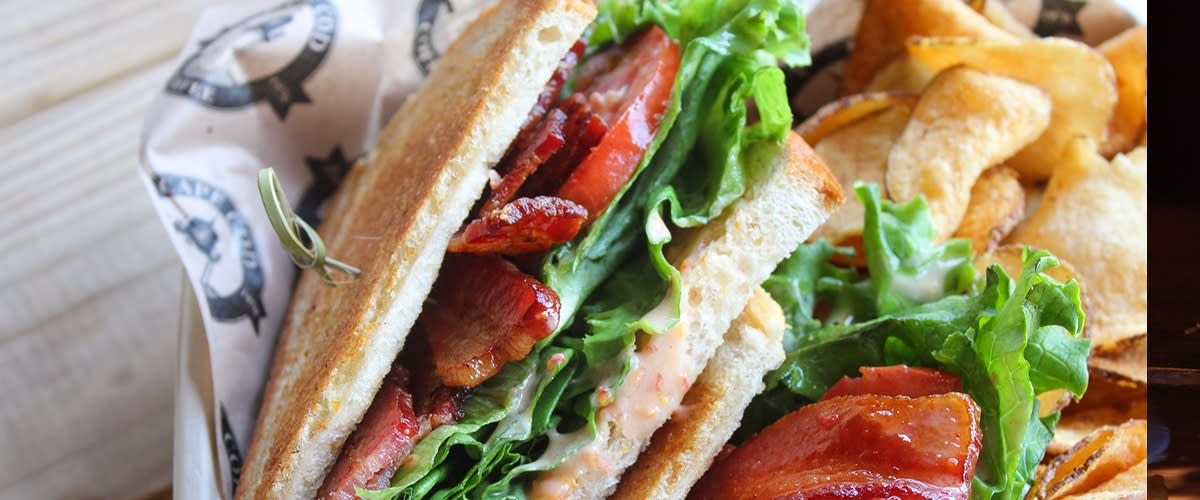 A relaxed atmosphere and tasty menu make Cape Cod Coffee Cafe at Mashpee Commons a popular breakfast and lunch spot. Ingredients like curry quinoa, roasted mushrooms, asparagus and queso fresco take your standard two-egg breakfast sandwich up a notch. Or dive directly into lunch, with the café's Chipotle Lime Turkey Burger, So-Cal Grilled Cheese or Not Your Average B.L.T., which features thick cut bacon, tomato, arugula and their signature Green Goddess dressing on fresh multigrain bread.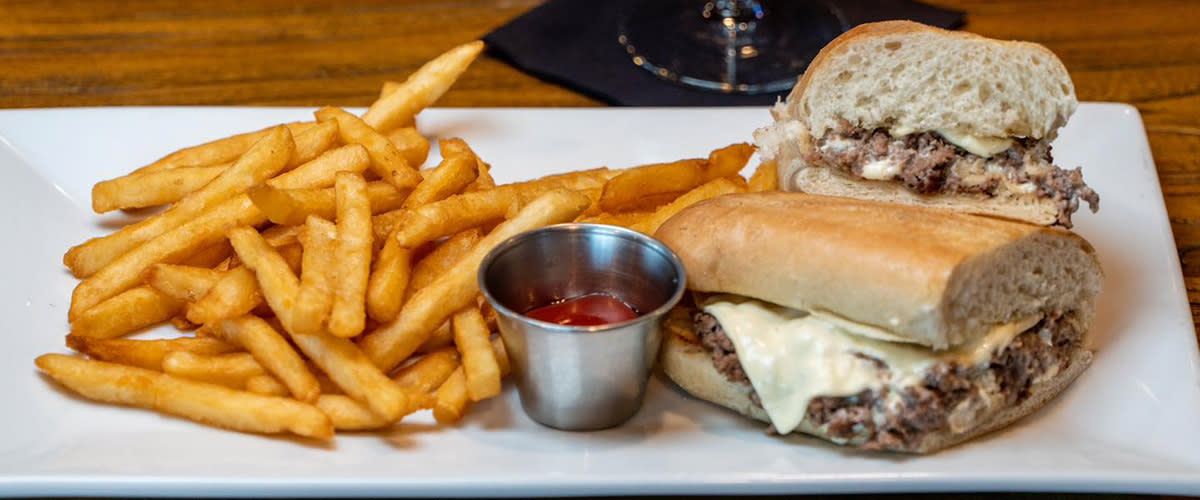 Stainless-steel accents, inventive cocktails, and a menu comprised of reimagined American classics gives Gannon's Tavern in Hyannis some serious gastropub vibes. You'll watch the game with a Black Manhattan in one hand and an ultra-crispy fried chicken sandwich in the other. Or, enjoy a refreshing, locally-brewed Kolsch with your pan-seared salmon topped with red onion, cilantro cream, sweet sriracha and arugula on a pretzel bun.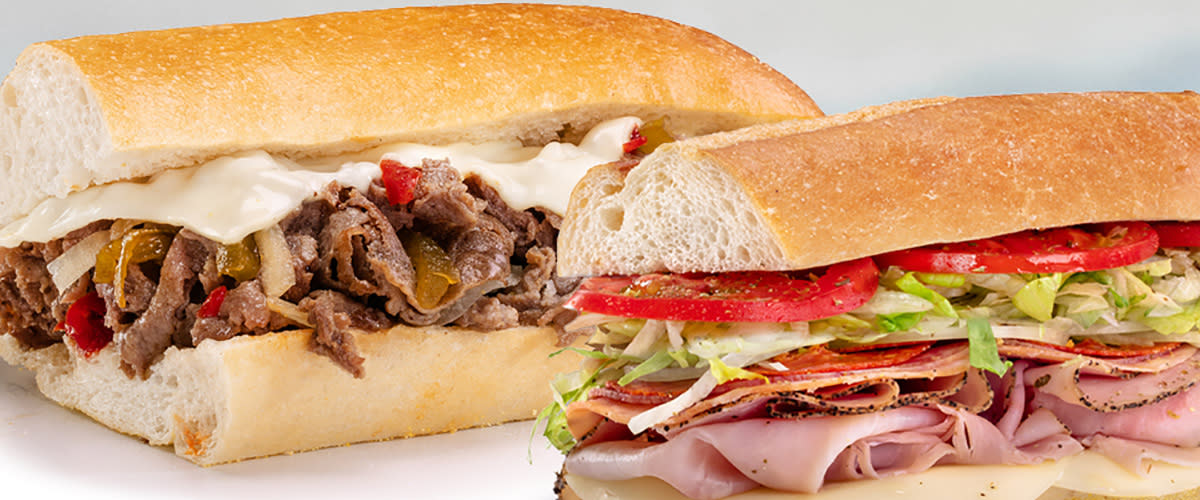 Authentic Jersey bread baked daily, fresh ingredients and a special red wine vinegar/olive oil blend "zing" are the key ingredients keeping customers hankering for one of Jersey Mike's Subs, a national franchise located at the Cape Cod Mall. Jumbo subs filled with cold cuts & toppings are the perfect complement to any Football Sunday – and they have free delivery on game days, making it a perfect score.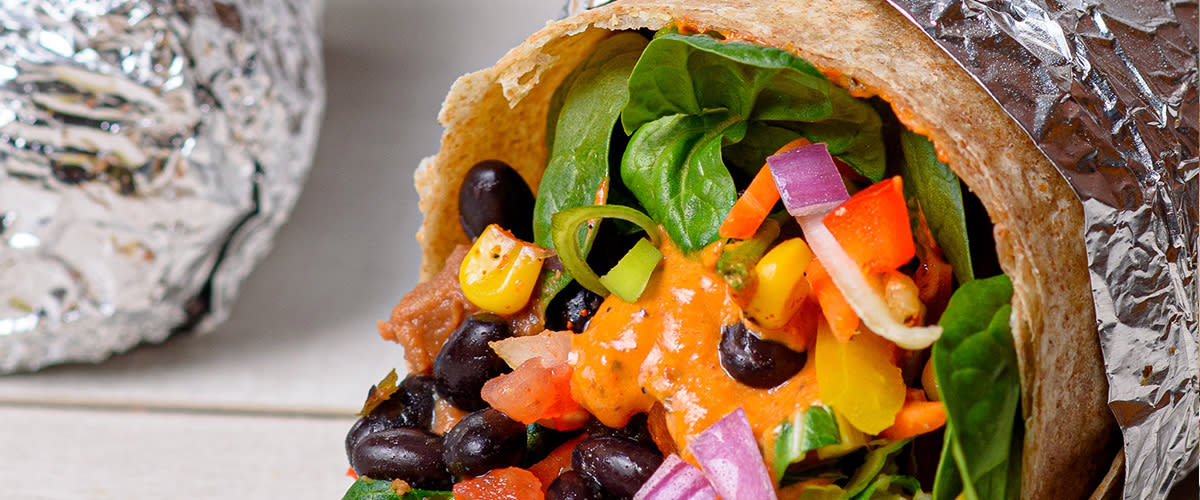 When you're hankering for a little Tex-Mex, stop by either Corner Store (Orleans and Chatham) and pick up a generously stuffed burrito. However, if the enticing grill marks of a hot-of-the-panni-press roast beef sandwich is calling your name, head to the Chatham location. Vermont cheddar, caramelized onions and a house-made horseradish spread on ciabatta? Yes, please. The grilled eggplant with feta, hummus, baby spinach, marinated tomatoes and Kalamata olives on 7-Grain is also quite filling and flavorful.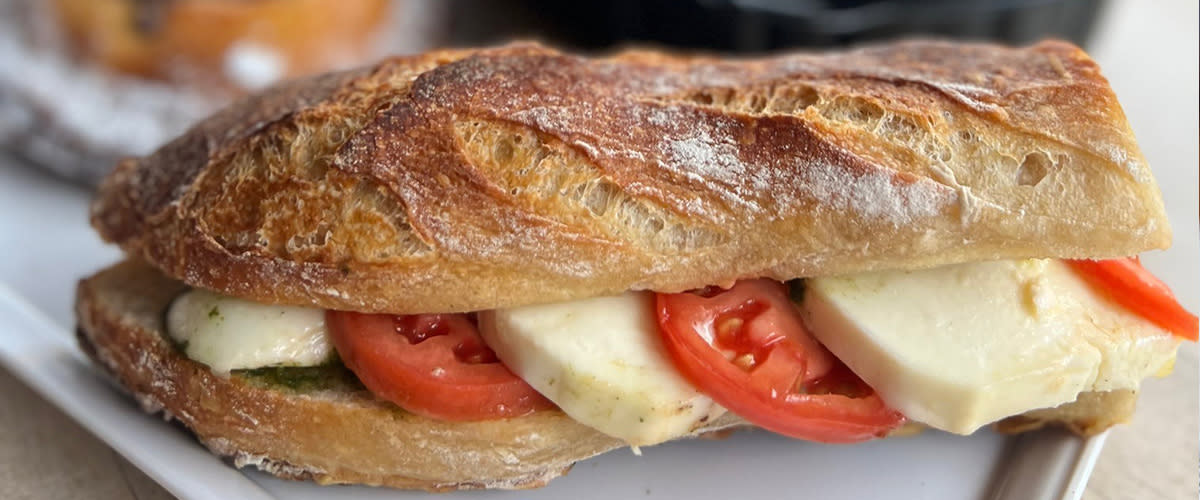 Smoked salmon, cream cheese and scallions on pain de mie may not be the first image that comes to mind when you hear "fish sandwich." However, your first bite of the Le Club at PB Boulangerie Bistro in Wellfleet may give you a brand new perspective. For some additional green onion goodness, order the boldly-named French Revolution. Boursin cheese, crispy bacon, and scallions on a baguette is just the kind of coupe d'état we can all get behind. A box of macaroons or creme brulée brioche from this award-winning bakery makes for a sweet after-lunch treat.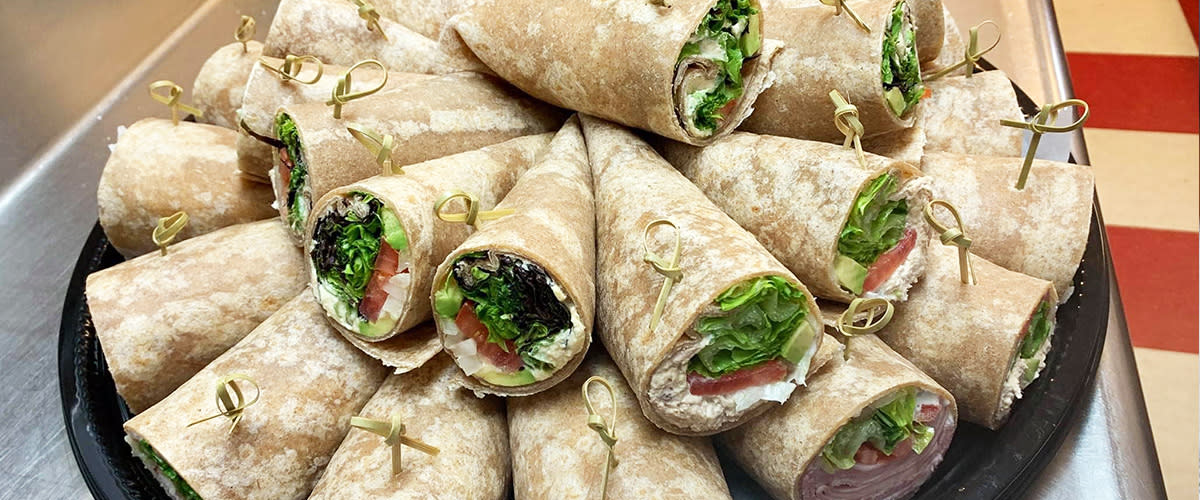 Any day is a good day for a picnic at the beach, and with the Cape's milder temps you can do this well into late Fall. En route to the tip of the Cape, swing by one of three Box Lunch locations (Wellfleet, Truro and Provincetown). Their impressive offerings include dozens of cheekily-named wrap-style "Rollwiches," such as the Gilded Lobster and Porkey's Nightmare. Pint-sized travelers can choose from the "Kidwich" menu as well.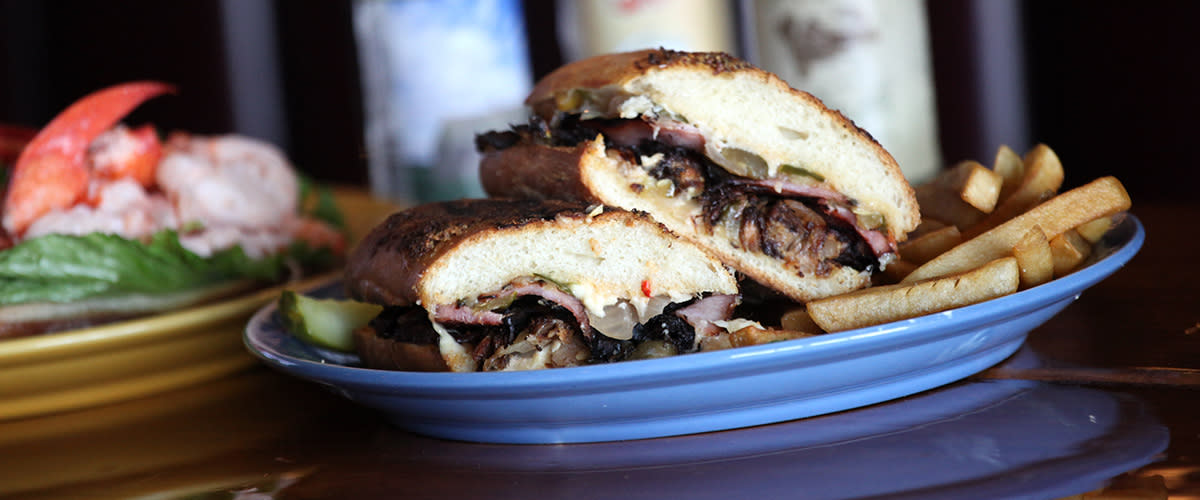 Sometimes you're in the mood for a thoughtfully curated atmosphere, and other times, you crave the warm embrace of a restaurant with no frills and lots of local color. A Falmouth favorite, the Quahog Republic Dive Bar has that well-loved energy of a true hole-in-the-wall with way better food. Their Monsta Lobsta Roll is robust to say the least, and the signature Q.R. Cubano is a slow-roasted pulled pork thing of beauty. Nom.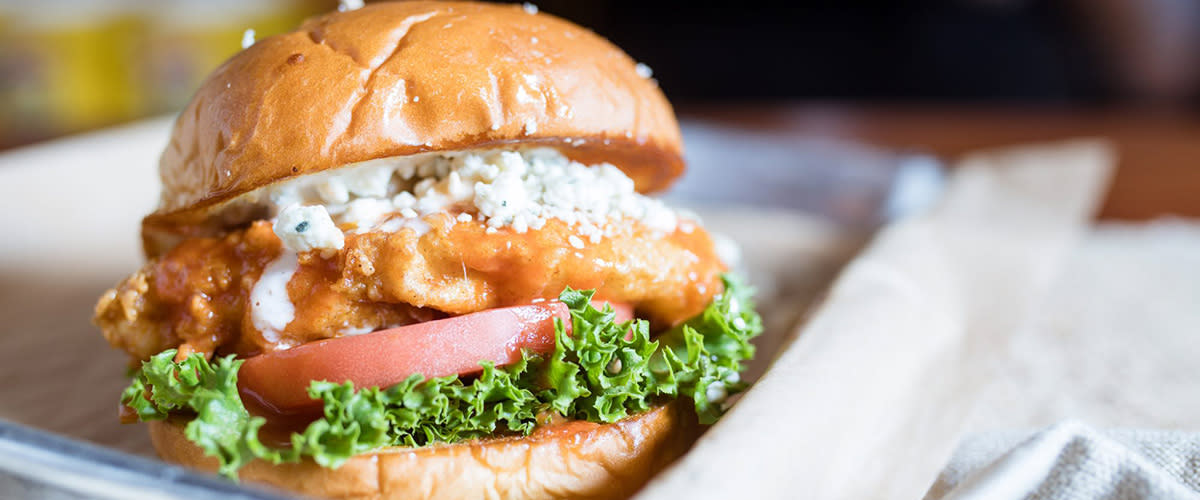 Thanksgiving only happens once a year, but that doesn't mean you have to wait 365 days for your favorite post-holiday sando—just visit Far Land Provisions in Provincetown. Their Pilgrim Lake with roast turkey, cheddar, house-made cranberry chutney and mayonnaise evokes T-Day spirit even in the height of summer. Looking for a veggie sandwich that eats like a whole meal? Try the Wood End. It's a marinated melange of grilled peppers, carrots and zucchini finished with a dollop of creamy hummus between two slices of freshly baked bread.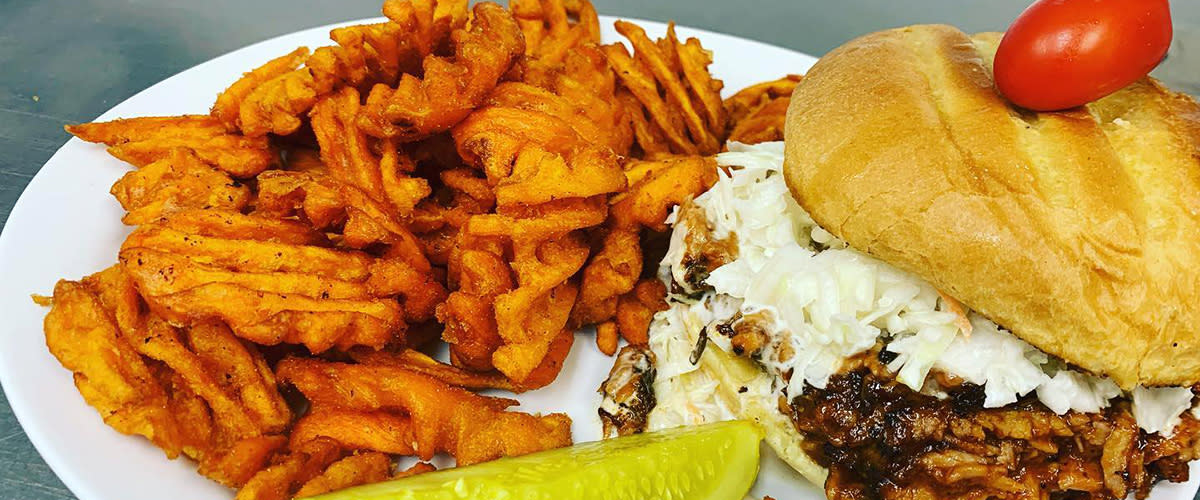 End your quest for a great eat in the aptly named town of Sandwich. Here, you'll find the Cape Cod Reuben at The Original Marshland on Route 6A. A fried haddock filet, in lieu of corned beef, makes for a local twist on a true classic. For hungry diners seeking a little more turf than surf, saddle up to one of their open-faced pot roast sandwiches; served with potatoes, vegetables and Marshland's savory gravy on a slab of Texas toast, it hits the spot on a rainy day.