It's no secret that Cape Cod's plentiful beaches lend themselves to incredible ocean adventures. But complementing the Cape's miles of coastline are some truly awesome on-land experiences. Here are some great ones to add to your bucket list.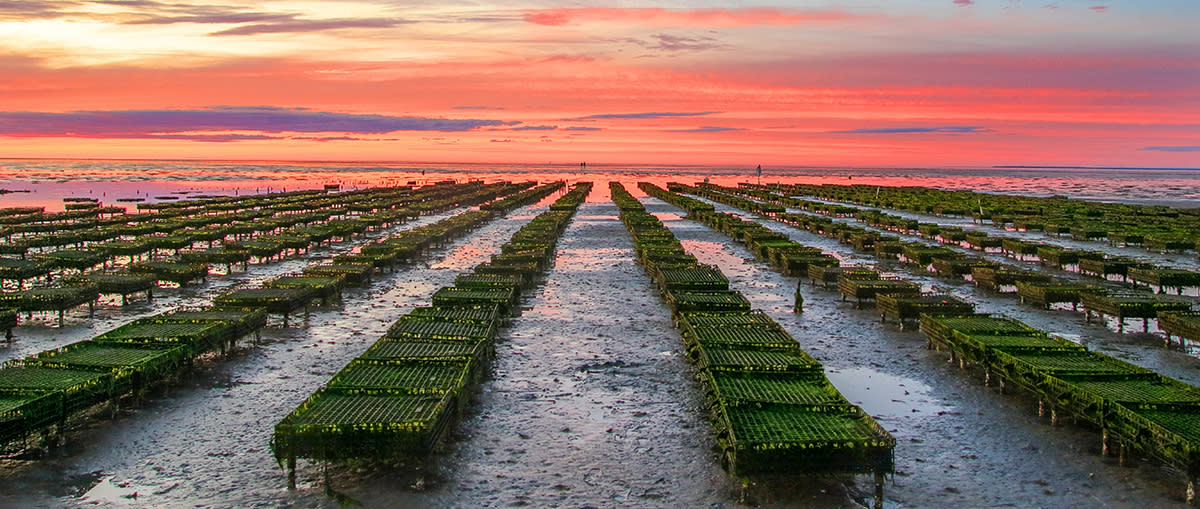 Oyster Farm tours
Dive into the local shelling industry with a seasonal oyster bed tour, where you can take a walk on the sparkling Brewster flats with local farmer Brian Daley and learn about oyster aquaculture. Slurp your way around the Cape with working shellfish farm tours in Wellfleet and East Dennis and discover the various stages of development behind a crop of this favorite raw bar delicacy.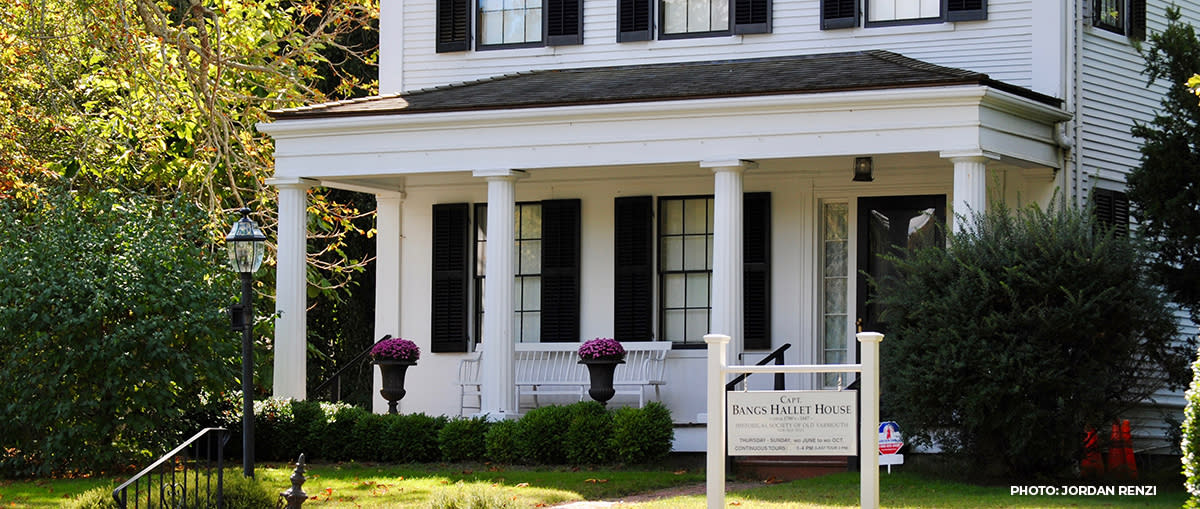 Captain's Mile Walking Tour
Step back in time and lose yourself on the Captain's Mile in Yarmouth Port, as you stroll past fifty historic 18th and 19th-century sea captains' homes. Download the online map for a 1.5-mile self-guided walking tour through the historic village of Yarmouth Port and look for the houses that bear the landmark gold and black Schooner Plaque. While these lovingly preserved homes are privately owned, you can visit the Captain Bangs Hallet House Museum along the way for an intimate glimpse into the life of a fully furnished sea captain's home, circa 1840.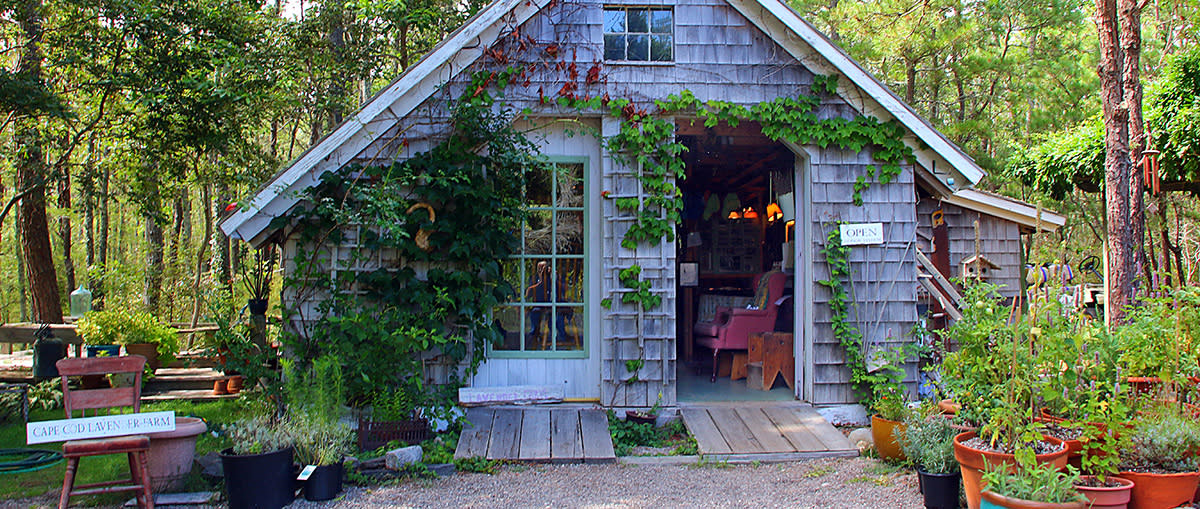 Cape Cod Lavender Farm
Discover a slice of Provence and soothe your senses at the family-owned Cape Cod Lavender Farm in Harwich, free to visit and open March through December. Embrace the summer harvest when fresh-cut bunches of lavender sell out quickly, the air is fragrant and the fields are in full bloom. Wander the serene walking trails surrounding the property year-round and don't miss the Enchanted Garden, a favorite for anyone with an imagination. Visit the delightful gift shop filled with lavender-infused products that make it easy to 'just breathe' and warm your home, body and soul—a local favorite for holiday shopping!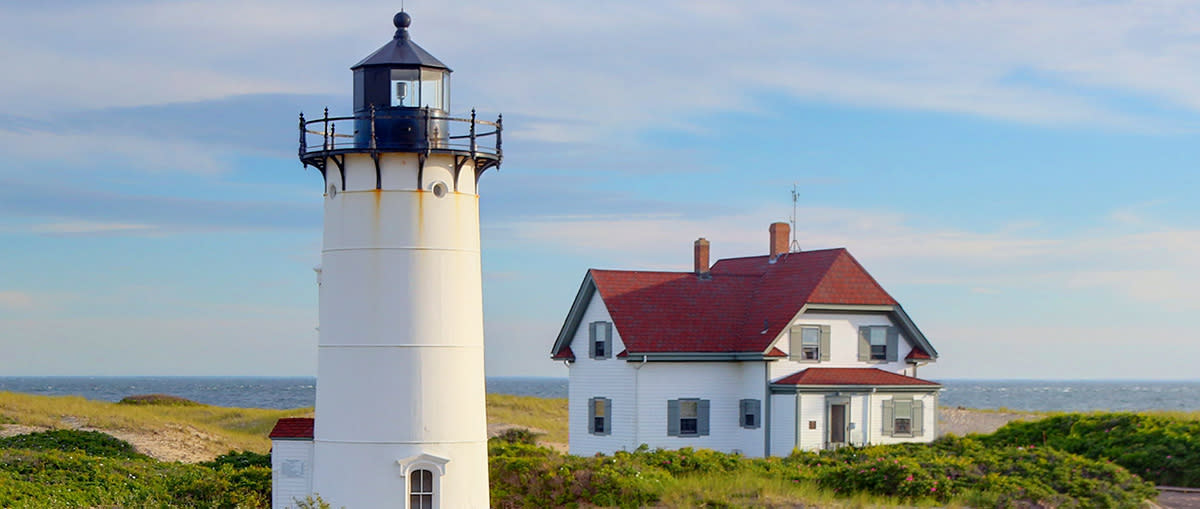 Overnight at Race Point Light
Be 'keeper of the light' and spend a night or two in the Keeper's House at the historic Race Point Lighthouse in Provincetown, surrounded by the serene beauty of the Cape Cod National Seashore. Experience the unique, remote life of a lighthouse keeper at this guest house by the sea alongside fellow travelers, or book the entire property for a memorable stay with family and friends. The journey begins with a spectacular two-mile ride across soft sand and rolling dunes; along the way, a local resident Keeper will tell you everything you want to know about the Light Station. Breathtaking ocean views from every window make it easy to spot dolphins, whales, and shore birds, and capture a Cape Cod sunrise in all its glory.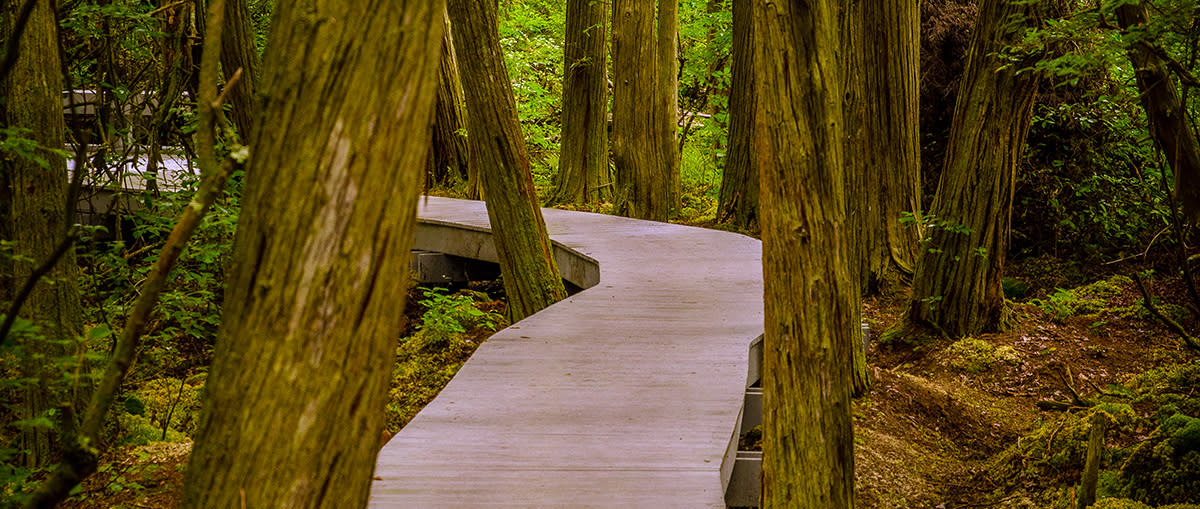 A hike along Atlantic White Cedar Swamp
Take a walk to remember along the otherworldly Atlantic White Cedar Swamp Trail within the Cape Cod National Seashore and journey through a Tolkien-esque woodland forest for an outdoor adventure that promises inspiration every step of the way. Head for the trailhead at Marconi Station Site in Wellfleet and descend into a rare, wooded wetland that leads to an elevated boardwalk and winds through a mystical swamp of Atlantic white cedars on a 1.2 mile, one-hour loop perfect for all ages. The trail returns to the starting location on the historic, soft sand "Wireless Road" and ends with a breathtaking ocean view of the Atlantic, where you can ponder the site's first transatlantic wireless communication.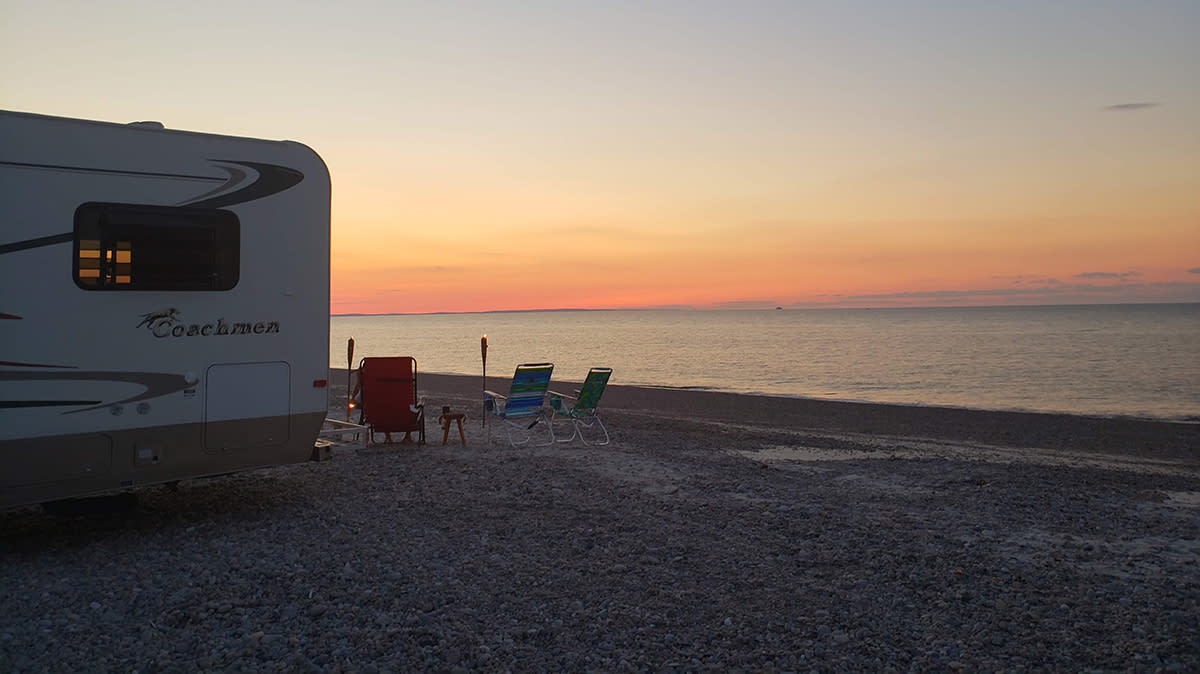 Off-roading on Sandy Neck Beach
Go off the beaten track with your four-wheel drive vehicle and experience the rugged beauty of the ORV driving corridor on Sandy Neck Beach in Barnstable. A year-round permit allows access to open sections of a stunning 4 1/2-mile stretch of barrier beach, where you can spend the day wading at low tide, beachcombing with your furry friends, and even building a beach bonfire after dark. Stretch your legs on the network of hiking trails connecting the front beach to maritime forests, wetlands, dunes, The Great Marsh and Barnstable Harbor, and explore the rich coastal ecology and resources of this natural habitat known for its abundant wildlife and endangered species of plants and animals.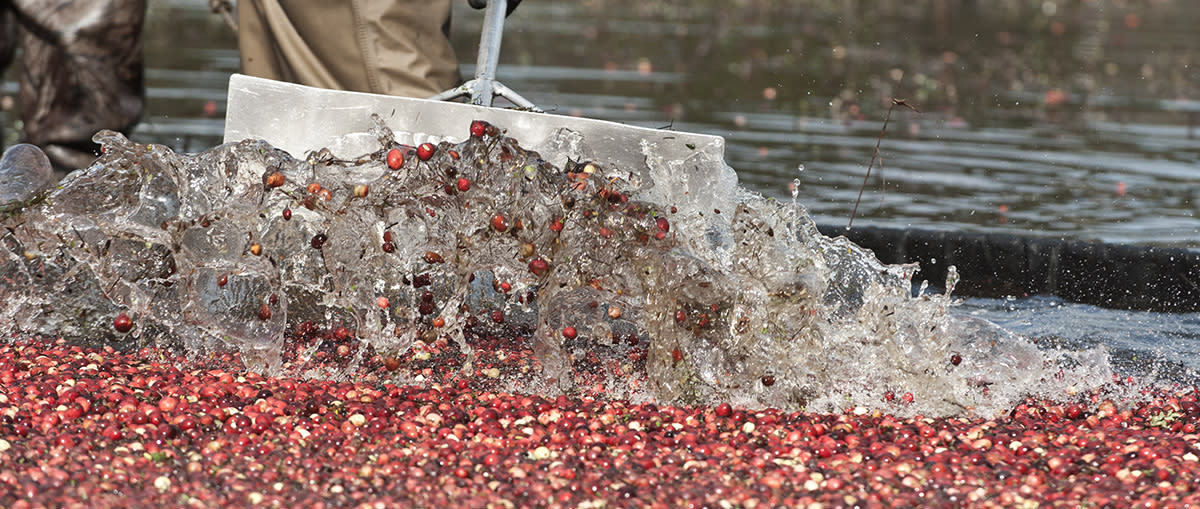 Cranberry Bog Tours in Harwich
Take a local cranberry bog tour and explore Cape Cod's largest organic cranberry bog in Harwich—where the commercial industry of cranberry farming began! Go behind the scenes with local growers as you drive around the 17-acre farm and discover the monthly operations to ready a cranberry bog for the annual harvest. Know before you go: These crimson beauties only float atop the bog for about 24 hours during harvest time and won't be seen on this educational tour, so leave your waders at home! Stop by the farm stand before or after your tour to purchase seasonal, cranberry-related favorites to take home. Tours run April-November; advance registration required.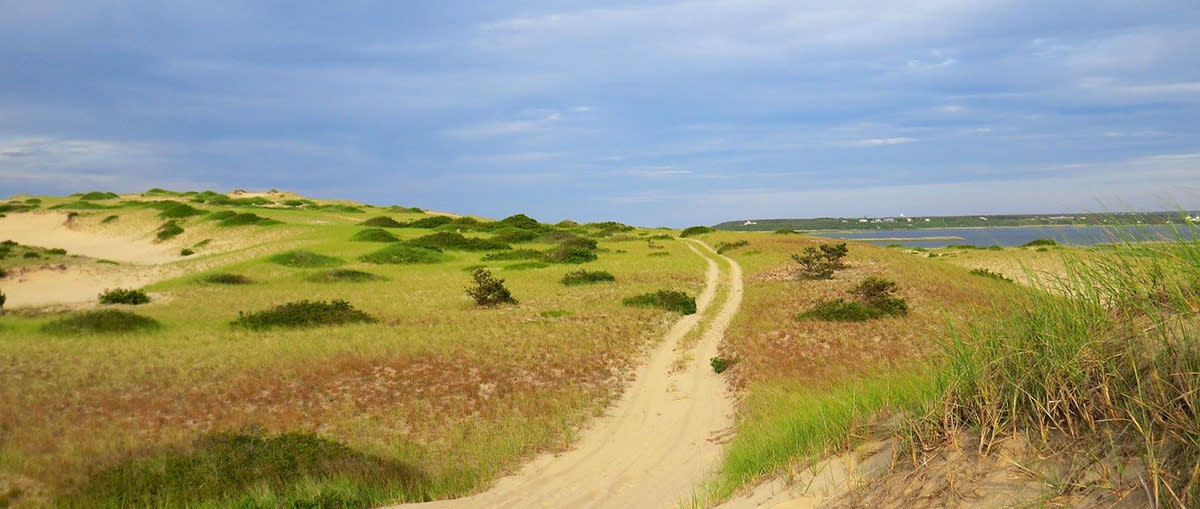 Explore the dunes of the Cape Cod National Seashore
Have you ever traveled over a sand dune? Live out your nomadic dreams and experience Provincetown's majestic dunes with family-owned Art's Dune Tours (seasonal), inspiring visitors to the Outer Cape since 1946. Explore the rugged beauty and history of this iconic, rolling landscape and ecosystem from the comfort of an SUV-driven guided tour suited for all ages. Learn the stories of the shifting sands as you drive past the storied dune shacks, first built to house members of the United States Life-Saving Service to assist with shipwrecks and later occupied by famous artists and writers including Jack Kerouac, Eugene O'Neill, and Jackson Pollack.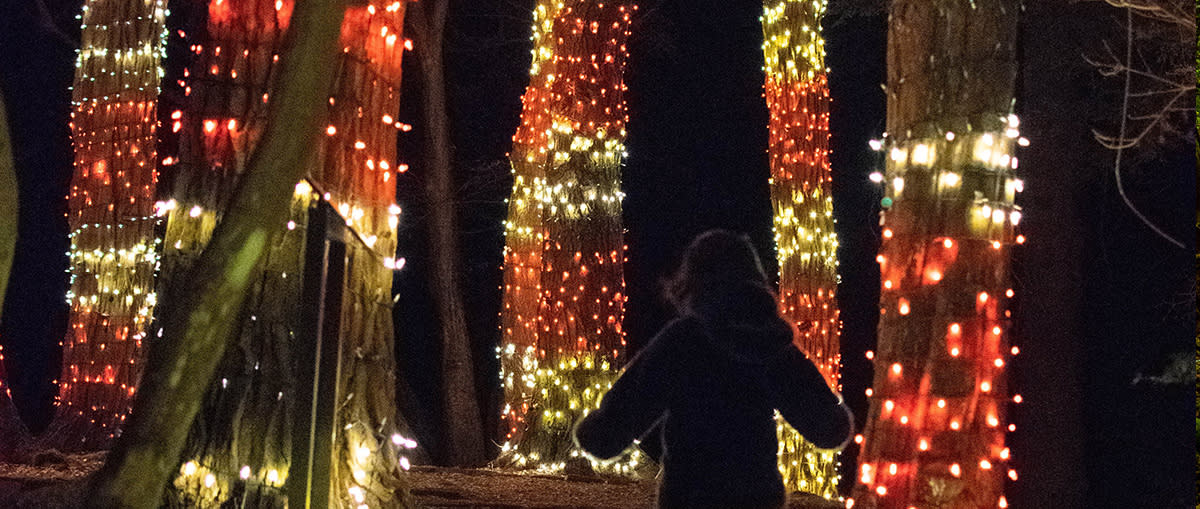 Gardens Aglow at Heritage Museums & Gardens
Brighten your holiday season with one of the Cape's most treasured winter celebrations at Heritage Museums & Gardens in Sandwich. Experience a brilliant winter lightscape as you wander through the illuminated gardens and grounds, roast marshmallows at the fire pits, go on a reindeer quest, take a spin on the vintage carousel, and even visit with some special guests from the North Pole! Capture the moment with a dazzling holiday photo backdrop, stop for a treat at the Magnolia Café (where you might just find a sugar plum or two), and browse the ornaments and seasonal gifts for a festive keepsake before you leave.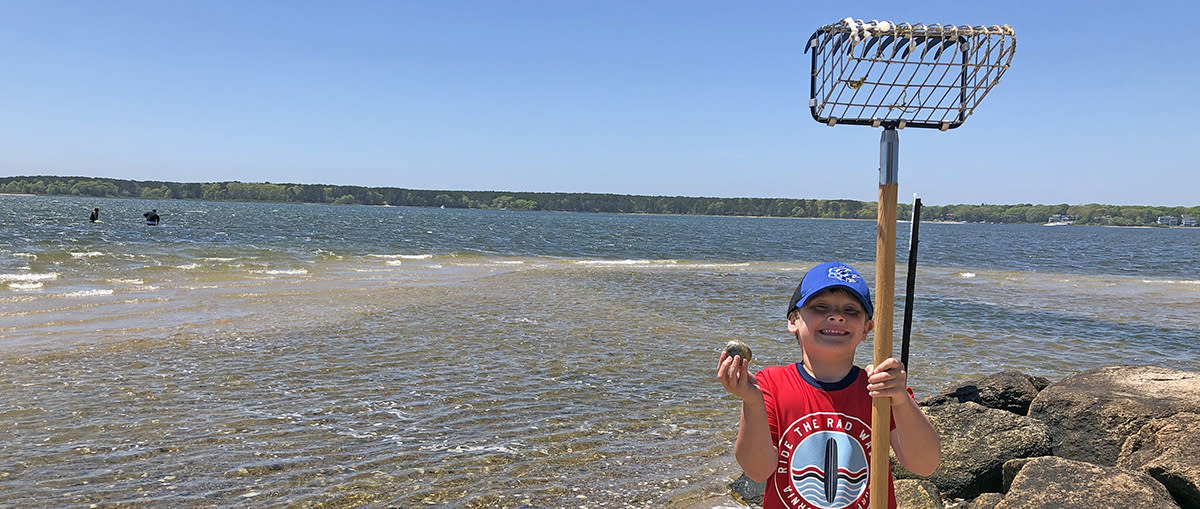 Clamming for dinner
Ever wonder what it takes to head out on a shellfishing adventure? Fill your family's bucket in keeping with this ultimate New England tradition and go clamming for dinner on Cape Cod's extensive shoreline, just waiting to be raked over for quahogs, cherrystones, littlenecks and soft-shell clams. All it takes for a memorable foray on the flats is a love of nature, a glance at a tide chart, some basic tools of the trade, and a daily or seasonal license to dig provided by the local town hall.